It feels like Asta has some connection with the Wizard King, and Black Clover Chapter 333 will deeply explore it. So far, they had been fighting with Lucifero and saw the darkness of the underworld. However, it was startling to see Lucius eating Lucifero's heart after defeating him. Now he can do anything and can use any magical power. But is this good for everyone? Here is everything to know about the next chapter of Black Clover.
Now in the 333rd chapter, Lucius will drop the bombshell on Asta. They will discuss about Julius and how things turned out like this. Meanwhile, Lucius will have a word with Julius. He will be annoyed by the fact that his own brother couldn't understand him.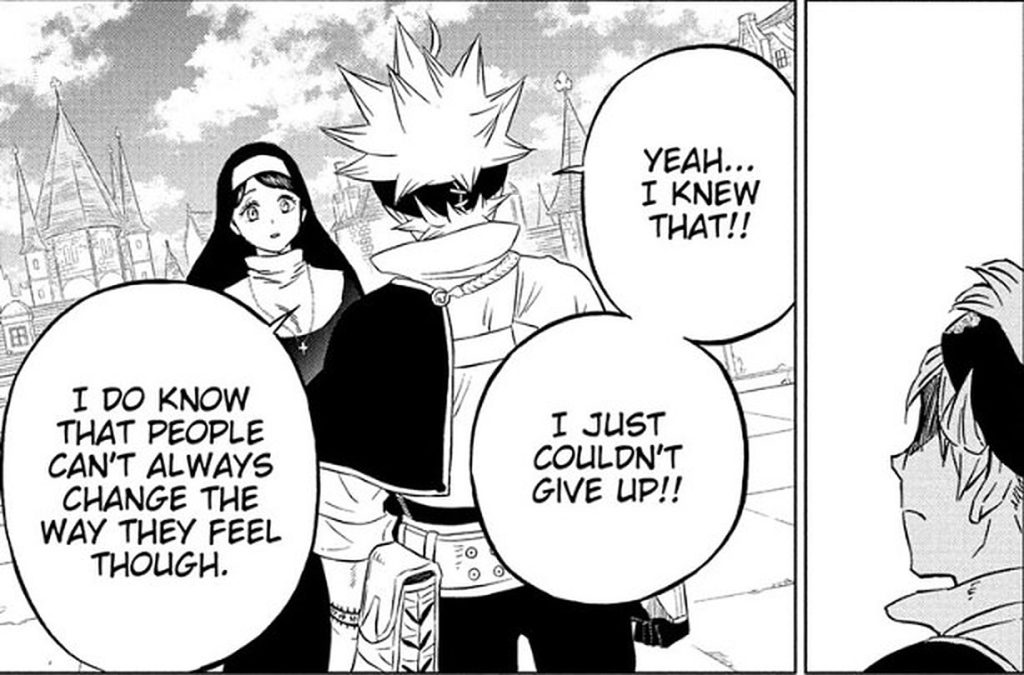 Black Clover Chapter 333: What Will Happen Next?
In the 333rd chapter, Lucius will return to the Spade Kingdom to see Asta. He will return to learn more about the highest ranking devil Astaroth of time magic to find the answer to the stone tablets. But before that, Lucius and Julius have a heartfelt moment. Well, we know that Lucius was born with two souls, so he can easily talk to Julius, although Julius is now dead.
He will tell Julius that they have seen the true peace of this world. But Julius will be disturbed when his brother doesn't listen to his words. Later, Lucius meets Asta and casts a spell to stop the time. He will tell Asta that the Wizard King Julius is dead. He sacrificed his life for his people. It will freak Asta out, and he won't be able to understand the true point of this mess.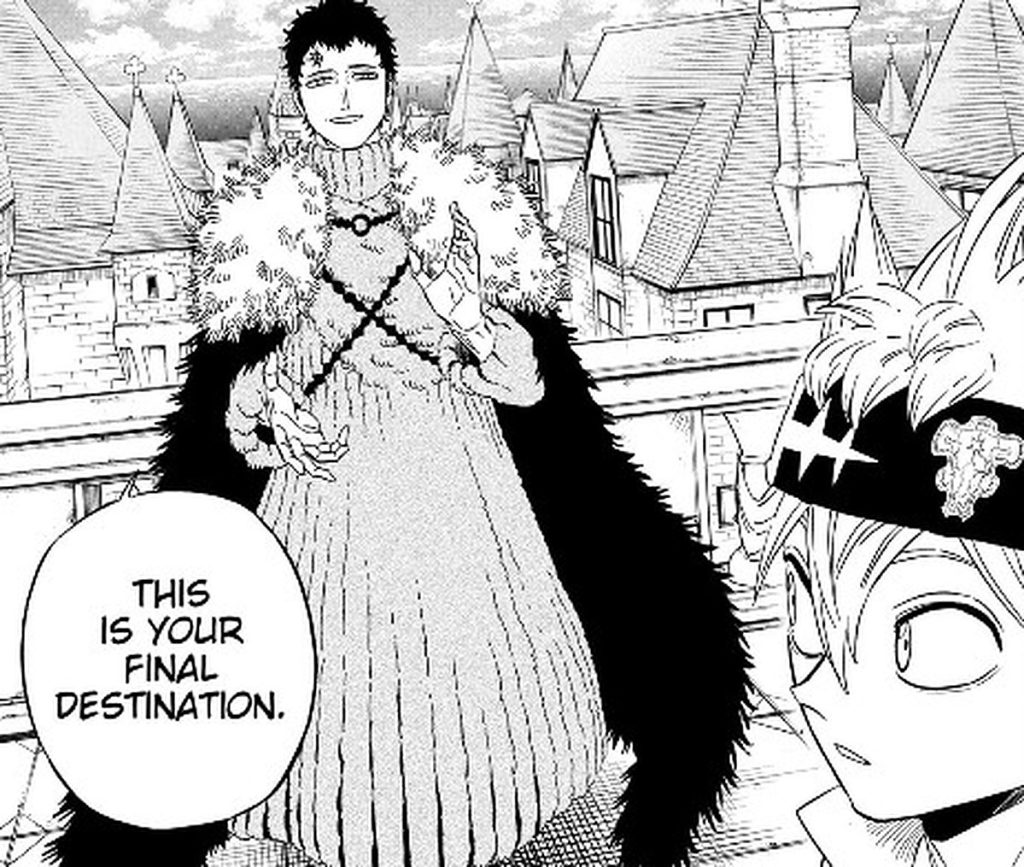 A Quick Recap!
Previously, in Black Clover Chapter 332, Lucius traveled to the underworld's lowest level and fought Lucifero's other half. After being defeated, Lucifero was shocked that he lost to a human when the Devil, like him, possessed the strongest magic. But Lucius smirked and extracted Lucifero's heart and ate it. A year ago, the Magic Knights held a special award ceremony for Asta. He was awarded as the first class senior magic knight. He was happy about this acknowledgment and stated he was close to achieving his dream. But he was behind Yuno, who was now in the rank of Grand Magic Knight.
While Asta did not regret it, Rill seemed upset about losing to Yano. Afterward, they had a feast in the banquet hall and discussed Julius' whereabouts. Asta talked about the rumors of Nozel, Fuegoleon, and Mereoleona, one of them becoming the next magic emperor. When Yami approached Jack the Ripper, Charlotte, and Rill to thank them for being with Asta, Charlotte ran away. When Yami questioned her odd behavior, Finral revealed that she had confessed her love when he was dying. Later, Asta called Lily and confessed his feelings for her. But she rejected it.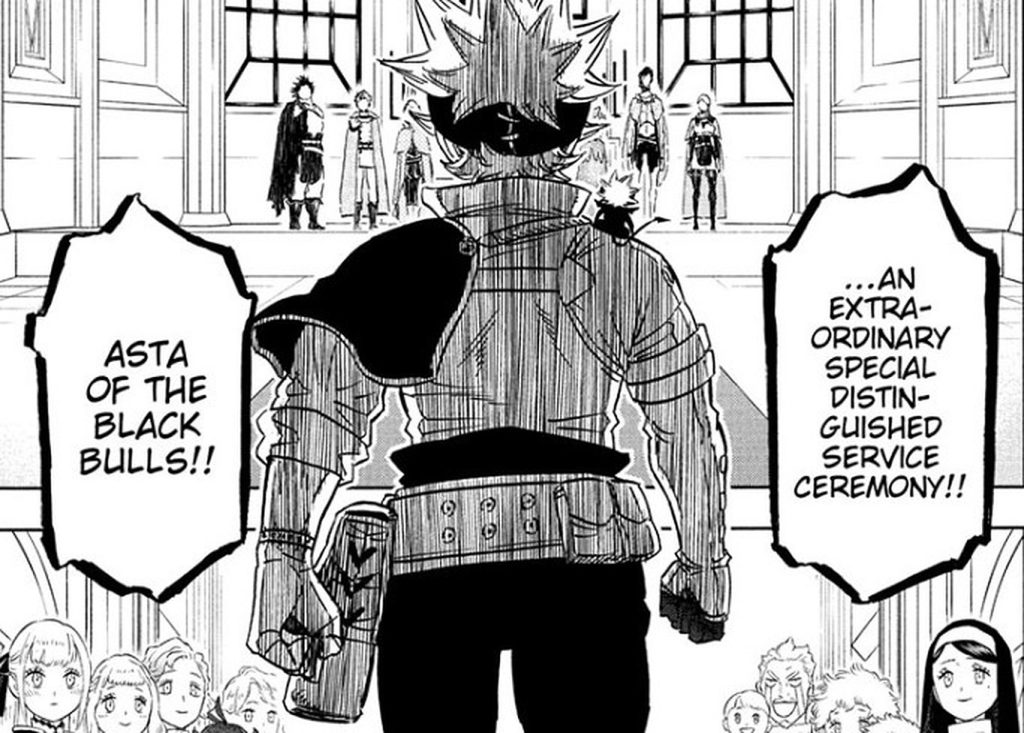 Black Clover Chapter 333: Release Date
Black Clover Chapter 333 will release on August 8, 2022, at midnight JST, and on August 7, 2022, at 11 am EST. It will be available on Viz Media. It will finally explore Asta's connection with the anti-magic and how he can use it successfully. Stay tuned. The Anime Daily will keep you updated.