Naruto's franchise is changing its way and the fundamental principles of ninjutsu. The previous chapter dropped a bombshell that changed everything and brought a new theory that proves Shibai is the god. It will continue to explore in Boruto: Naruto Next Generation Chapter 76, where Boruto will be surprised after learning that they can also perform Amado's theory. It is quite surprising but be ready to see another jolting revelation. Keep reading to know more.
The 76th chapter will focus on Momoshiki and how his manifestation comes into action. He used Amado's theory to prove to Boruto that they could also perform it, surprising him. However, Boruto will be confused and try to learn these new skills. As for Eida, she will continue to charm others while trying to come closer to Kawaki.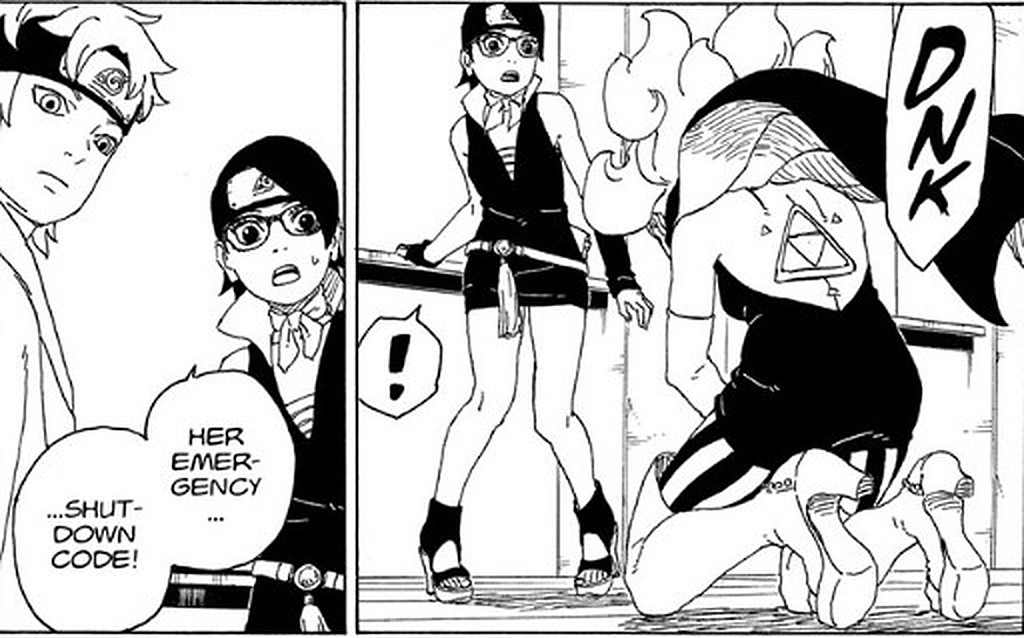 Boruto: Naruto Next Generation Chapter 76: What Will Happen Now?
The upcoming chapter will focus on Amado's theory and how Momoshiki takes it into action. Well, fans seemed confused since when Momoshiki contacted Boruto. Now they can read their thoughts after the former performed genetic material to save his vessel. It shows Momoshiki can perform Amado's theory, making him the most demanding person in Boruto's clan, as nobody has ever reached there.
Further, Eida's love charm will play a crucial role in the next chapter. She will continue to attract the villagers, making it difficult for them to keep an eye on her. However, she will be glad to spend time with Kawaki as she feels for him. But Kawaki is an emotionless person, so it will be challenging for Eida to prove her point. Meanwhile, Uzumaki will manifest Momoshiki's dojutsu, allowing him to see future events.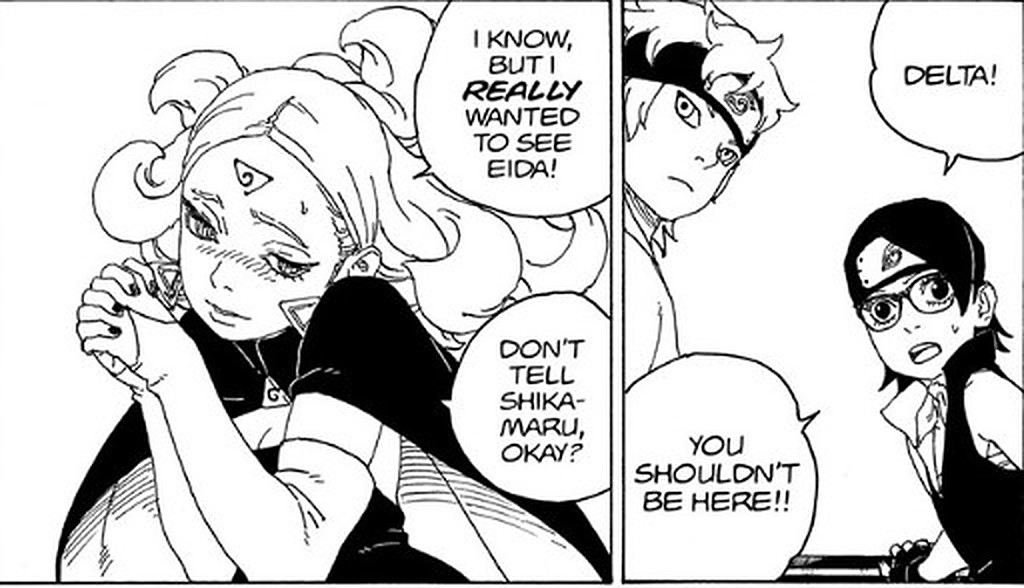 A Quick Recap!
The 75th chapter of Boruto started with Amado revealing a list of Eida and Daemon's abilities before exploring their origins. He said that instead of creating such divine skills by himself, Amado summoned the powers using the DNA extraction from an Otsutsuki God called Shibai's remains. The scientist clarified that Shibai did Karmic resurrection several times over the millennia to achieve the godlike stage that nobody in the clan had ever reached. The scientist continued that Shibai no longer existed. So there was the possibility that he had been killed or had discarded his physical body.
Amado continued that Shibai's divine abilities, known as shinjutsu and revealed that Daemon and Eida's abilities, Kawaki's dojutsu adapted from Isshiki, Code's claw marks, and the karma seals all came from shinjutsu. He then emphasized how Akebi, his daughter, died twelve years ago from an incurable disease. However, Delta's numerous attempts to resurrect her failed. So Jigen convinced Amado to help create the perfect vessel for Isshiki to revive his daughter. But later realized that Jigen didn't want to help him.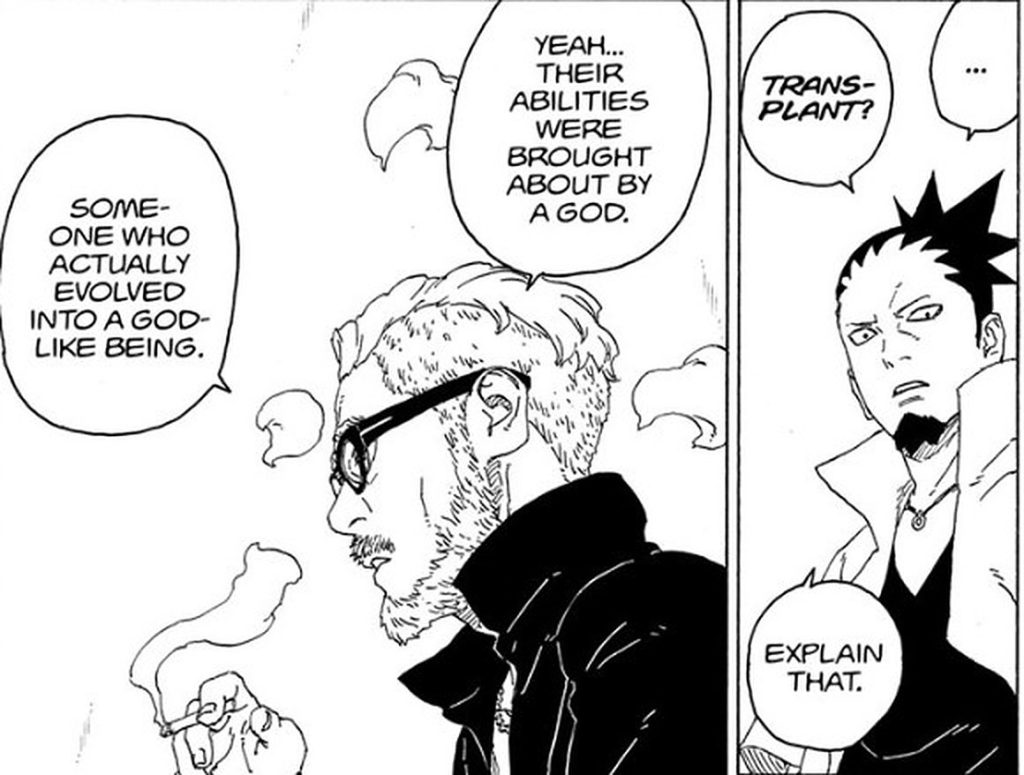 Boruto: Naruto Next Generation Chapter 76: Release Date
Eida and the younger Uzumaki will remain the focal point of the upcoming chapter. But it remains unclear whom people are searching for in the village. Boruto: Naruto Next Generation Chapter 76 will come out on December 20, 2022. It will be available on Shonen Jump, Viz Media, and MangaPlus. Stay tuned. The Anime Daily will keep you updated.