Advertisement

Dragon Ball Super Chapter 85 will follow the hunt of the Super Saiyan God. In the previous chapter, Goku and Vegeta joined forces to attack Gas. However, Gas continued to hit Vegeta. He launched an attack on his stomach and kicked him upward. Gas followed him when Vegeta was up in the air and attacked his stomach again.
Now in the 85th chapter, Gas will continue to attack Vegeta. He wants to kill Vegeta as soon as possible. But Goku will come to rescue him. He will use his form to battle against Gas and make him busy until Vegeta heals. Meanwhile, the scene will switch to the future where everyone seems normal, and the God of destruction is heading to find someone. Keep reading to know more.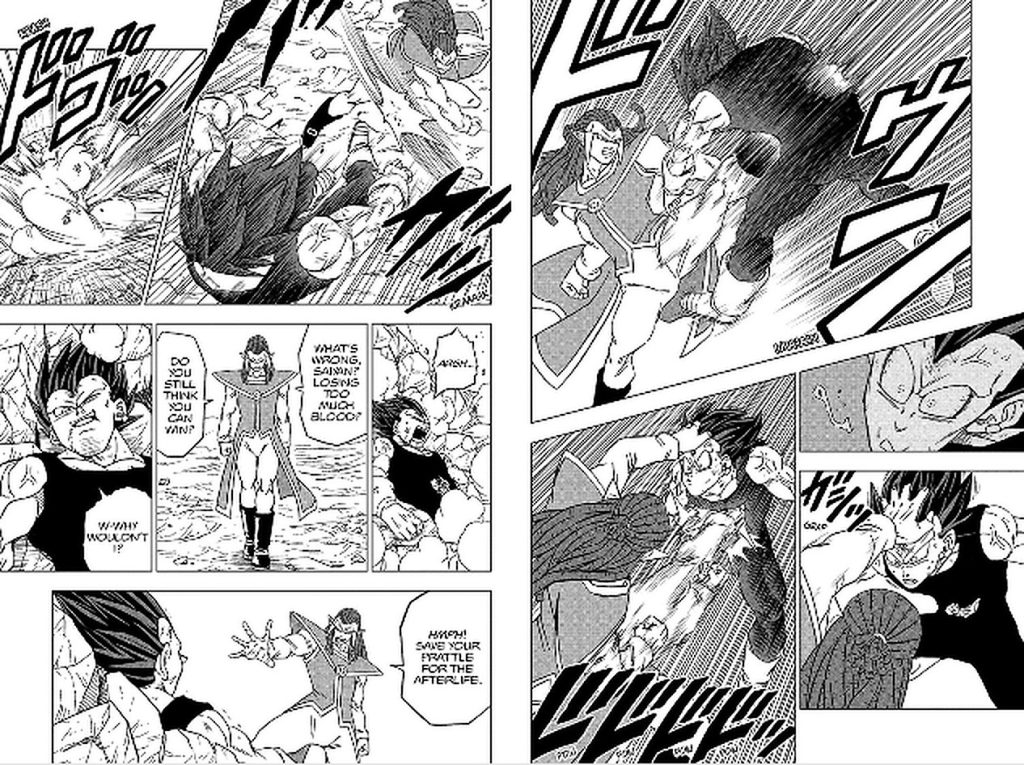 Dragon Ball Super Chapter 85: What Will Happen Next?
Gas will continue to attack Vegeta, and it will appear as a one-sided battle. However, the Saiyan Prince's Ultra Ego form will help Vegeta to build strength. As for Goku, he will form a shield near Vegeta to save his life. Gas will be stunned by this and will charge another attack. But Goku will use his Ultra Instinct Sign form to beat Gas. He will rely on his new form instead of his mastered form. Goku will also find a way to hit Gas hard. But Heeters will remind him of his true mission. So Gas will transform into his most powerful state.
The fight will finally end, and Goku will be bored with his pale life on Earth. Chi-chi will urge him to get a job, but he will be more into training and fighting stronger enemies. Somewhere in the universe, Beerus and Whis will travel from one planet to another in search of entertainment and food. After meeting some hapless victims, Beerus will be reminded of a man who could control Super Saiyan God's energy. So he will eye on Earth to find this mysterious man. It seems like this man will be none other than Goku.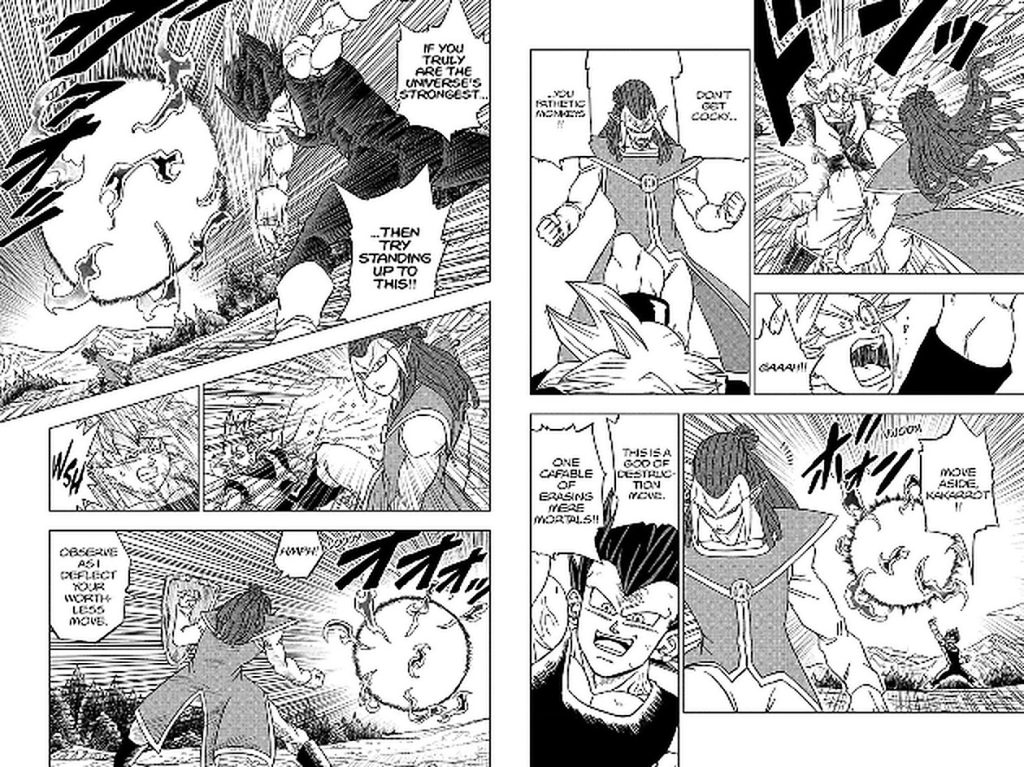 A Quick Recap!
In the 84th episode, Vegeta and Goku listened to Bardock's recording. Goku recalled his childhood memories of his father Bardock and mother Gine. It was the first time when he had a recollection of his mother. Now Goku understood what Saiyan pride means. Meanwhile, Vegeta admitted that he saw his people's pride as a burden. Bardock wished for his sons to thrive. However, Raditz lived as a burden for Vegeta and Nappa, while Goku and Piccolo added more to it.
However, their father's wish was granted as both of the boys survived the destruction caused by Namek. Meanwhile, Gas landed on Planet Cereal. As for the Saiyans, they powered up their Ultra form and joined the forces against the Heeter criminal. Now both Ultra Instinct Goku and Ultra Ego Vegeta teamed up against Gas, who remained the strongest one in the universe. However, Ultra Ego Vegeta taunted Gas and his powers.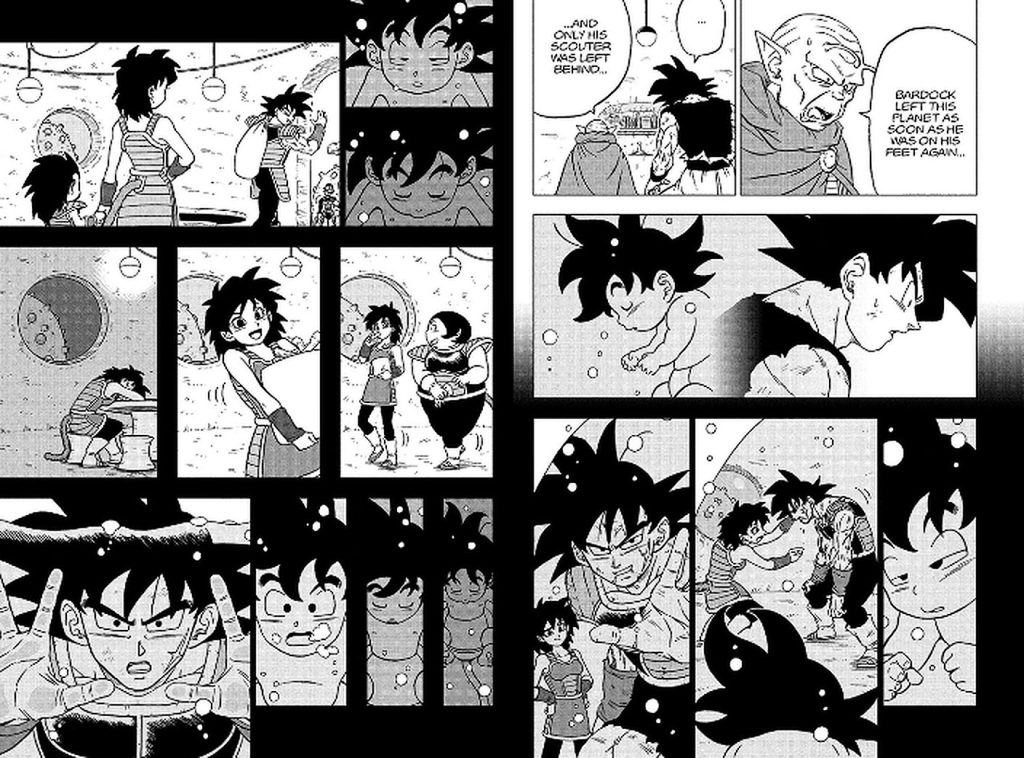 Dragon Ball Super Chapter 85: Release Date
Dragon Ball Super Chapter 85, titled "Each One's Answer," will release on June 21, 2022. The latest chapter will be available in Spanish and English. You can read the manga on Shonen Jump's official websites, Manga Plus, and Viz media. Stay tuned. The Anime Daily will keep you updated.
Advertisement