The battle of the best will finally come to an end this weekend. The fight will be extremely fulfilling that even Ryu will announce his dismissal as he reaches satiation. However, Ryu will mock Yuta's every moves and call his version of it practically better. Though it is without a question that Yuta was the last man standing and completely destroyed Ishigori in the process. Jujutsu Kaisen Chapter 180 will showcase the Okkotsu displaying the heights his Cursed Technique can reach. Plus, it will also throw light upon the ways Rika can be used.
The upcoming chapter will be one to remember since Yuta will showcase his moves quite a while after Volume 0. It will be all about the intense fight between the duo. The text will depict the limits that Okkotsu can cross. Moreover, the reason behind how he is the second strongest sorcerer.
Also Read: Jujutsu Kaisen Had To Apologize To Chinese Audience In Taiwan Matter! Find Out Why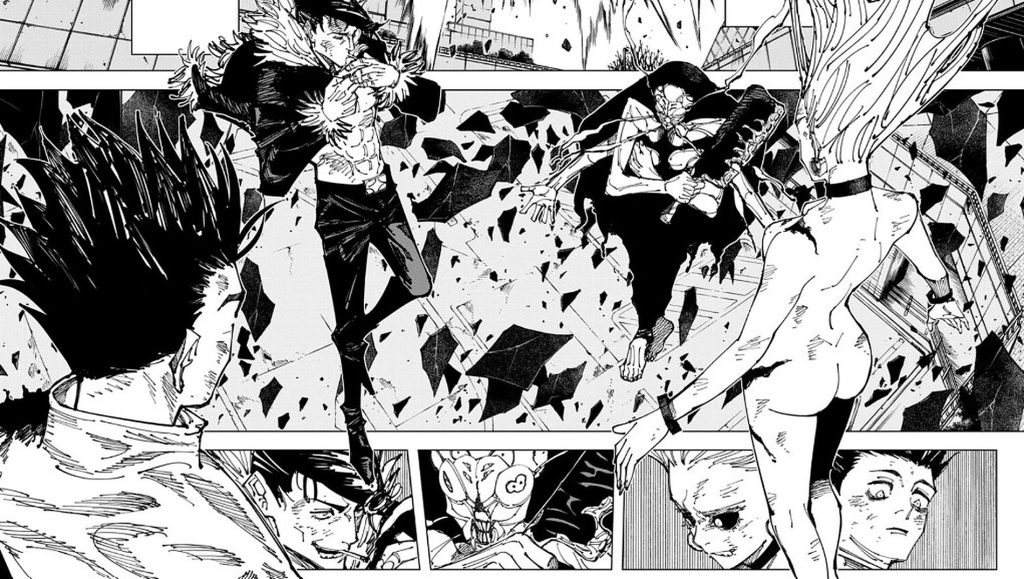 Jujutsu Kaisen Chapter 180: What Will Happen Next?
Jujutsu Kaisen Chapter 180 will begin with Ishigori and Yuta battling it out with the help of their blasts. The text will find Yuta confusing Ishigori with the wide range of moves he possesses. However, soon Ryu will realize that Rika can blast too. This will make him want to configure hand-to-hand combat very soon. So, Yuta has a limit of 5 minutes with Rika, which keeps causing a problem in the fight. Later, he will copy Uro's CT and earn some extra time.
However, this is when Rika and Yuta's connection will lag. But Yuta does not back down and hits Ryu. The blow did not meet since Ishigori would fire a granite blast. With Rika being exhausted, Yuta and Ryu will turn to hand-to-hand combat to end the fight. Ryu will conclude that this fight is the first time he has ever used all of his powers. The chapter will reach its final panel when Yuta grabs Yuta to the ground until a granite blast launch from above. This will destroy Ryu. To which he will thank Yuta for the fight and finally give him all his points.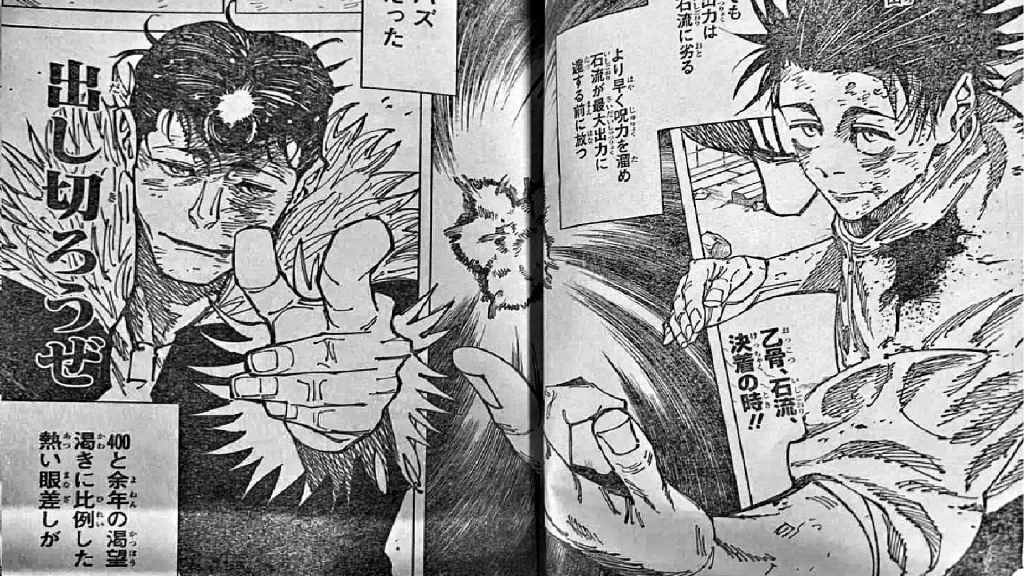 Previous Chapter Recap!
Jujutsu Kaisen Chapter 179 began after the call for domain expansions from the trio. Uro and Ishigori tried to keep Yuta out of their domain expansions because of Rika. However, the players soon got interrupted by Kurourushi's cursed spirit. The roach destroyed the domain expansions and distracted Uro because it disliked her. Yuta took advantage of it and attacked Uro. This led to Kurourushi biting her arm off.
Finally, Ishigori launched Granite Blast toward Uro and left her unconscious. On the other hand, Yuta did the same with Kurourushi and eliminated it. The remaining two players looked at each other and prepared for the upcoming battle. Ishigori imagined Yuta as his dessert. The chapter reached its final page when Yuta called for Rika's help once again in order to take Ishigori down.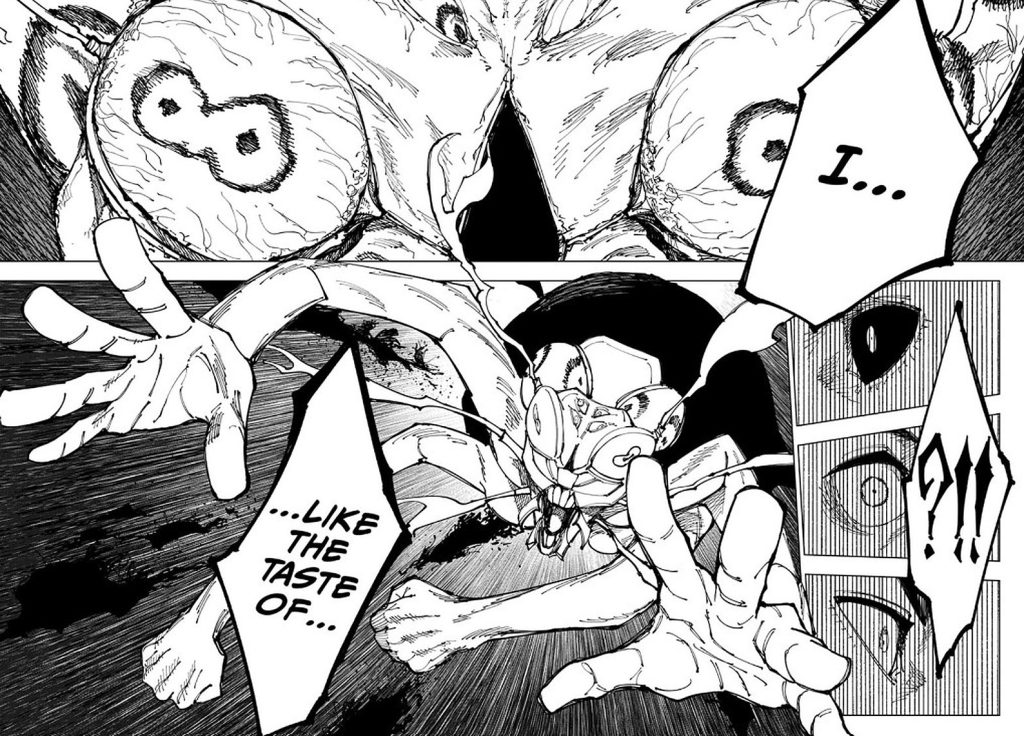 Jujutsu Kaisen Chapter 180: Release Date
Since Uro is just unconscious and has not lost yet, it will be interesting to see what Gege has in store for her. However, there is a high chance Yuta will get rid of her as he is willing to score 400 points and fight Geto. So, Jujutsu Kaisen Chapter 180 is on break and will release on April 11, 2022. The chapter will be available on Viz Media and Manga Plus. Thus, for more updates, stay tuned.