Advertisement

The Jujutsu Kaisen Chapter 193 will explore the past relationship between Maki and Naoya. So, the previous chapter got a revelation related to Maki and Naoya. Noritoshi almost ended Naoya in the previous chapter. But it still completed its transformation and attacked Noritoshi. Noritoshi has become injured now. So Maki herself has to take care of the new form of Naoya. It was even difficult to face Naoya in its cursed womb form.
The next episode will be an emotional and action packed-ride. Naoya might sneak more into his past and his killing. The killer of Naoya is also not clear. The opinions of Maki and Naoya are different from each other. Moreover, Maki has to figure out a way to exorcise Naoya. She somehow managed to attack Naoya with the assistance of Naoya in the previous chapter. But this time, the power of Naoya has increased. Let's move right on to the theories and spoilers about the upcoming chapter!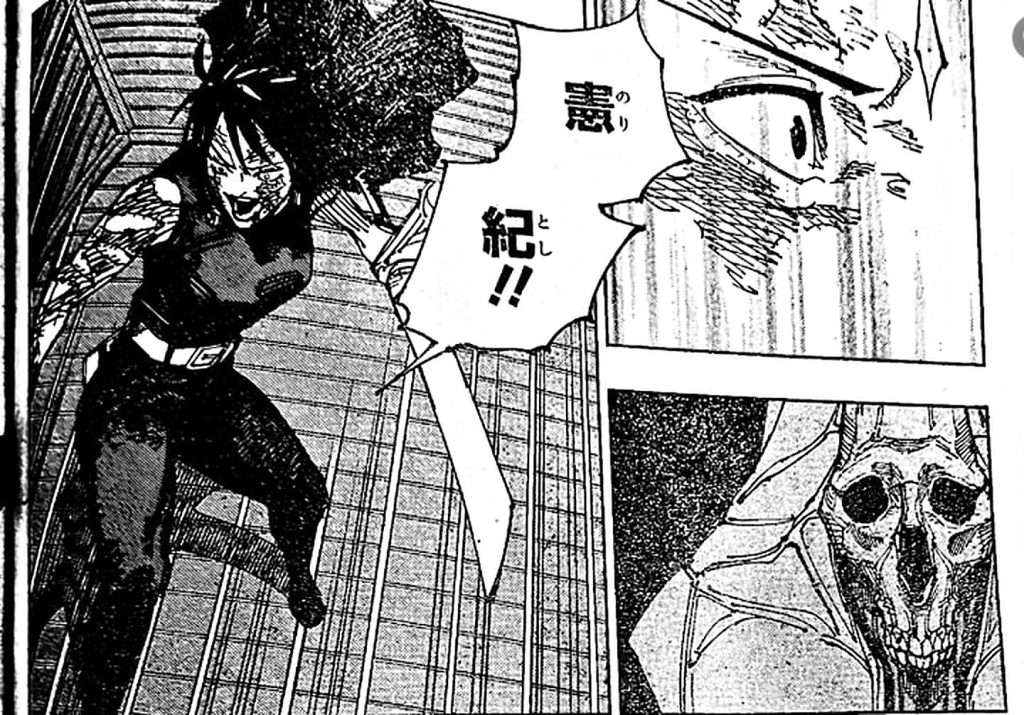 Jujutsu Kaisen Chapter 193: Will Maki Finish Naoya?
The fight between Naoya and Maki has reached a critical stage. As of now, the plot details are yet to come out in the public domain. Maki was fighting the worm form of Naoya with the assistance of Noritoshi. But the scenario has completely changed now. She must power her level up to fight Naoya. He has become stronger in his new form. Naoya has developed a strong shield-like skin with his hands and legs in the form of tentacles. He threw Noritoshi miles away with just a single blow of his tentacles.
Moreover, the core power will not be enough to defeat Naoya. Noritoshi and Maki have to perform teamwork to defeat Naoya. His power will not be a match for a single sorcerer. It will be better if Maki tries to take Naoya on an emotional ride and create an opening. Noritoshi must grab this opening and attack Naoya with a single blow. It would be difficult for them to defeat the cursed spirit in a direct assault.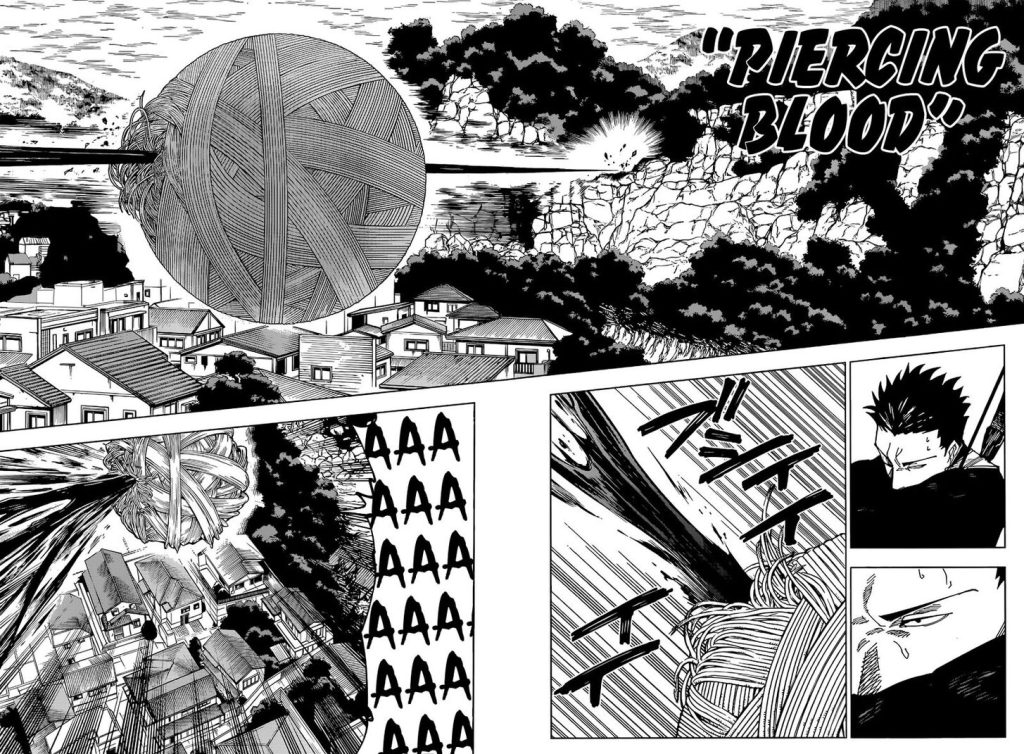 Quick Preview: Maki And Naoya's Relation
The previous chapter, Jujutsu Kaisen Chapter 192, revealed some facts about Maki and Naoya. The first fact that Naoya revealed was that Maki's mother killed him. However, Maki revealed that she killed Naoya. That's where the opinions of both of them conflicted. But it appeared that the reason behind the curse form of Naoya was his death. Maki did not kill him before with the cursed energy. Rather she defeated him with physical force.
If a person is killed without using cursed energy, it becomes a curse. However, there was no revelation on how the story of Noya would come to an end. Noritoshi tried to assist Maki with his guiding arrows. But somehow, Naoya only got some of them. When Naoya got pushed back, It acquired cocoon form. But Noritoshi pierced it with the Piercing Blood technique. However, Naoya completed its transformation and knocked Noritoshi out.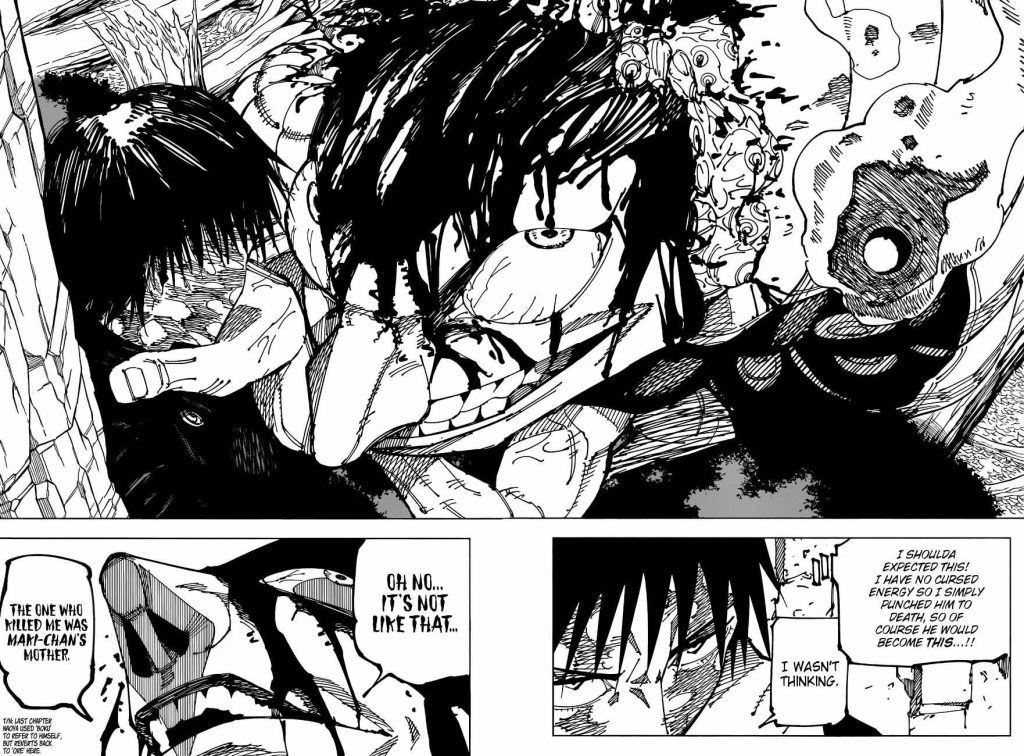 Jujutsu Kaisen Chapter 193: Release Date:
The upcoming chapter of Jujutsu Kaisen chapter will make its outing on August 7, 2022, for the international audience. However, the Japanese fans will get to experience the manga in the early hours of August 8, 2022. The manga will be available to read on the official website of Viz. Visit The Anime Daily for any other queries related to manga, and make sure to check out other articles also!
Advertisement