Advertisement

MHA is in its final arc, and the battle of the Todoroki brothers is at its peak. As they came from a troubled family, things were never easy. However, while one headed toward the darker realms of the world, the other chose justice. So, Dabi has excused his killings as an outcome of his father's ill-doings. But Shoto is against his words and wishes to stop his brother. My Hero Academia Chapter 352 will find Shoto unleashing two of his ultimate moves against Dabi. Both are aiming to mark a victory out of this mess. So, here is everything about the latest outing of MHA.
In the following chapter, a flashback scene back at UA students' dorm will be showcased. Deku will question Shoto's resolve once again. However, this time the brother has an answer ready with him. Moreover, he also has some amazing moves to counter his brother. So, the next release will highlight all the details.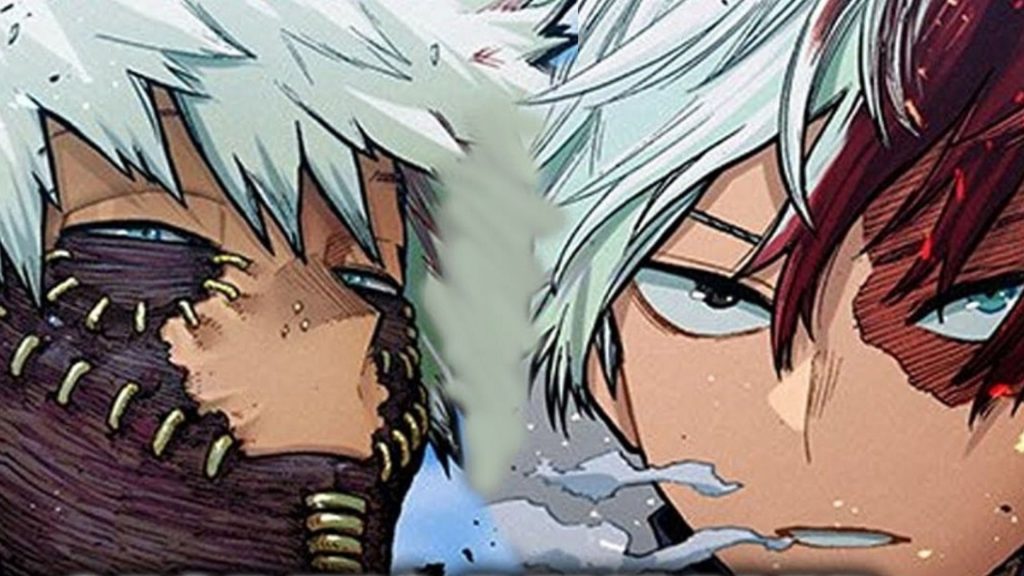 My Hero Academia Chapter 352: What Will Happen Next?
My Hero Academia Chapter 352 will begin straight away with a flashback scene focusing on Shoto and Deku talking about taking Dabi down. Todoroki will show up a special technique where he can make his chest light up. He will explain that the fire helps his hot and cold blood circulate through his body and come to a balance. Deku will question more about the move to which Shoto will claim it to his power rather than a copy of what Endeavour wanted.
The scene ends, and soon the fight against Dabi will come to view. Shoto will use Freezing Blow: White Blade Of Frosty Fire to cool off his hot-headed brother. However, Dabi will continue to mock their fate. Shoto will wonder about all the times he thought he was lonely, but Deku and his friends have changed his perspective. The final panel will find Shoto's new technique, the Great Frozen Tidal Bore. And lastly, an image of Touya and Shoto as children will come across.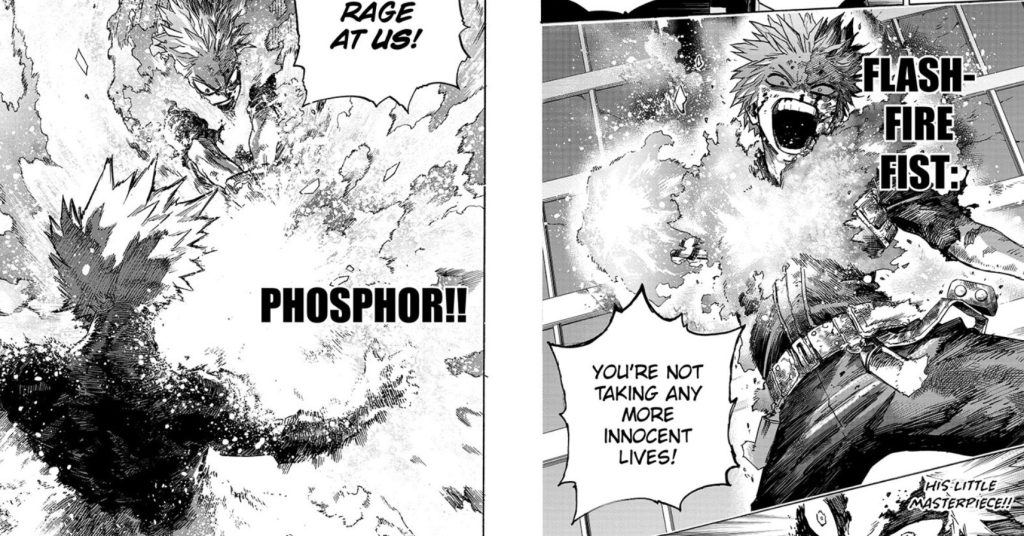 Previous Chapter Recap!
My Hero Academia Chapter 351 began with Endeavour's ultimate move, Flashfire Fist, being discussed. The brothers were on the verge of a chaotic fight, with Dabi declaring the talk before about having motivated him for the brawl. The older brother concluded that it was only his father, but he had eyes on Shoto as well. Dabi asked if Shoto was a fan of All Might and unleashed Flashfire Fist and Hell Spider. He then continued to put his brother down with cruel remarks.
Soon, Shoto added to the conversation. He stated that Endeavour has been terrible as a father. But he could not accept Dabi's ill-doings. Shoto concluded that even if the Todoroki family was a mess-up, it was Dabi's decision to turn out the way he did. He chose to kill innocent people. The final panel found Shoto announcing to stop Dabi. Meanwhile, he attacked with Flashfire Fist while Dabi used Phosphor.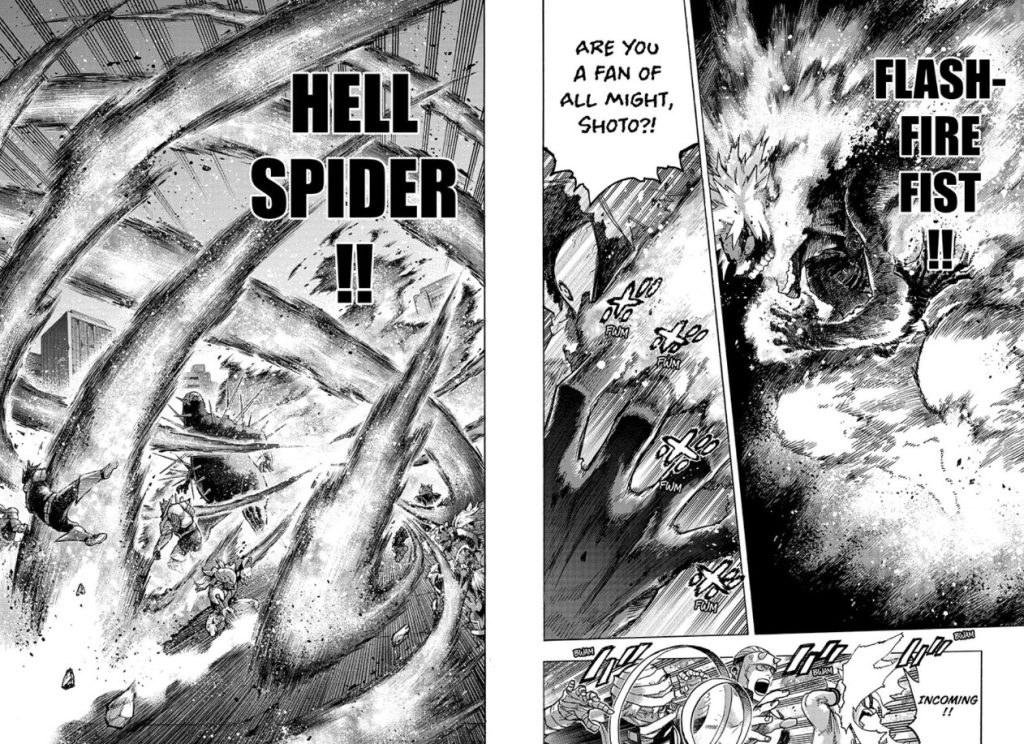 My Hero Academia Chapter 352: Release Date
The fight between the brothers will soon come to an end. So, My Hero Academia Chapter 352 will release on May 15, 2022. The chapter will be available on Viz Media and Manga Plus. Thus, for more updates, keep coming back to The Anime Daily.
Advertisement