One Piece Episode 1048 will open the door to the massive battle. Well, fans are already aware of the anime and how the characters are working hard to help Luffy become the Pirate King. But it seems like the journey isn't that easy. It is because Kaido is standing before them, and defeating him looks difficult. However, Luffy will finally make his move as he enters the battlefield. Let's see how things will unfold.
The 1048th chapter will focus on Yamato vs. Kaido. She has been trying her best to keep him busy and help her companions to fight against his troop. She also believes that Luffy will return, but it remains unclear when and how. However, fans will finally see some changes in the Wano arc. Let's see what it will be.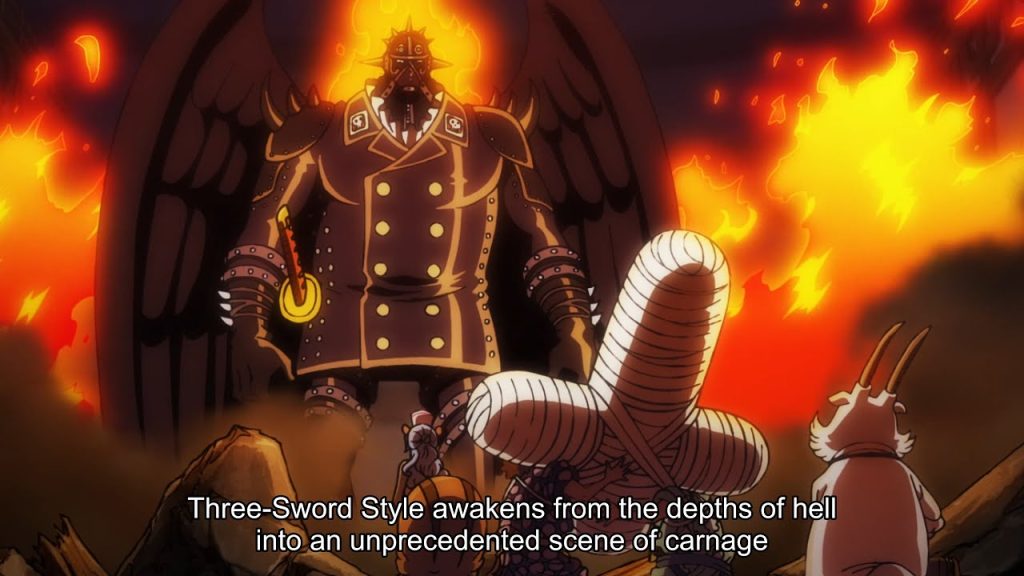 One Piece Episode 1048: What Will Happen Next?
The upcoming episode may finally see the return of Luffy to Onigashima. However, his journey to Onigashima may be filled with light-hearted comedy as he and Momonosuke try to fly back up. But it doesn't seem like Yamato and Kaido's battle will end in the upcoming episode, as the former will give her best until Luffy's imminent return. Surprisingly, Kaido's men are on their way to the Floor. It can be a problem for Yamato, as dealing with them alone won't be easy.
Meanwhile, fans will see Sanji and Zoro dealing with Queen and King. They will continue as neither Queen and King nor Sanji and Zoro have taken their step back. However, the battle will soon takes an interesting turn when Sanji and Zoro outpower Queen and King. The frustrated Queen and King make a dangerous move, which may harm them only. As for the battle on Onigashima, it will turn massive when Luffy lands on the Floor.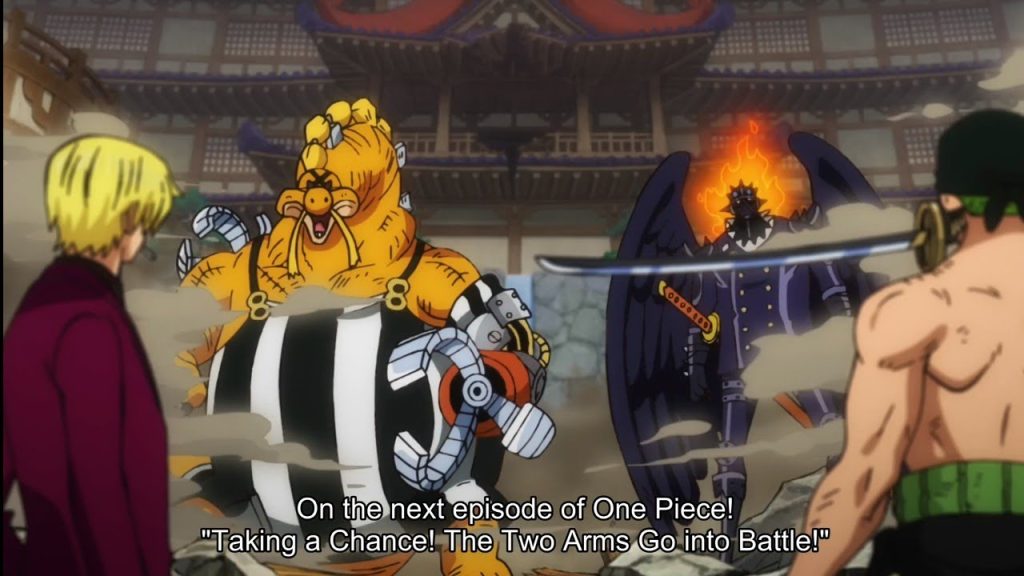 A Quick Recap!
Previously in One Piece Episode 1047, Zoro and Sanji performed Diable and Three-Sword Style against King and Queen. They both appeared eager, as winning this fight would lead them a step closer to letting Luffy become the Pirate King. The audience also discovers unconscious Sasaki on the Floor. It was followed by a flashback of Franky using Radical Beam on his belly, his weak spot. But Franky seemed unsure as Animal Kingdom Pirates confirmed that he had defeated the Tobi Roppo. Big Mom deployed her Supreme King Haki's Color against Kid and Law.
However, it later took down several Animal Kingdom Pirates and eventually saved Usopp, who helped Nami and Tama to escape. But he took advantage of this situation and told his foes about defeating two Tobi Roppos, and told them to stay away from him as it wouldn't be good to meddle with him. However, Kid seemed unhealthy as Hawkins was using his body, and he suffered a lot during his battle against Big Mom. Meanwhile, Yamato was still fighting against Kaido despite bearing plenty of injuries. She believed that Luffy would return and close this chapter.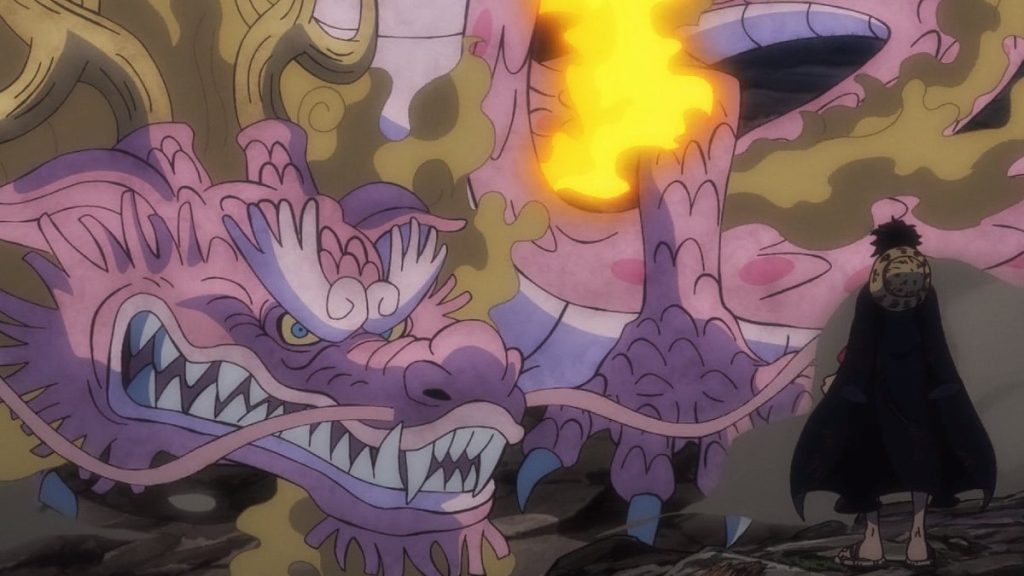 One Piece Episode 1048: Release Date
Yamato's wish will finally be fulfilled as Luffy returns to the battlefield. You will learn it in, One Piece Episode 1048, which will air on January 22, 2023, at 11 am JST. The local Japanese audience can stream it on Fuji Television, and the global audience can catch it on Crunchyroll and Funimation. Stay tuned. The Anime Daily will keep you updated.