The first eleven episodes of Tokyo Revengers reached a halt on June 20, 2021. After it, fans were upset about the show's ending. However, a few days after this, the makers announced that this was only the end of the first cour of the Tokyo Revengers anime. Thus, the twelfth episode is on the way! Now, Liden Films are finally out with the release date of Tokyo Revengers Episode 12. The story that was left on a heart-rending moment is back to the screens.
The title of the twelfth episode of TR is "Revenge," which points towards one of the lowest moments of Takemichi's life. Moreover, digital streaming Crunchyroll has also come into the picture by announcing the online release date of the Tokyo Revengers anime. From plot details to recaps, we have it all today. So, without any further ado, here is everything that you must know about Tokyo Revengers Episode 12.
Tokyo Revengers Episode 12: Plot Details Out!
The official synopsis and plot details from the upcoming episode of Tokyo Revengers are finally out. As one can speculate, in the second cour of the anime, fans are about to see Hinata and Takemichi in a single frame. Hence, as a bid to their last meeting, Takemichi gifts present Hinata with a four-leaf-clover pendant neckpiece. But soon, Takemichi's emotions will go down an even deeper route.
After parting with Hinata, the man asks Naoto to look after her and tells her to remember her savior. However, despite his triumphs to dodge Hinata's death, the grave danger is approaching her. The speculated plot details suggest that Hinata will be joining along with Atsushi in a car when they are hit by a vehicle. Hence, this will be the end of Hinata and Takemichi's bond. Let's see how the man handles losing her once again in Tokyo Revengers Episode 12.
Previous Episode Recap
In the final episode of the first cour, Draken's condition became even worse. As he struggles in the hospital, Emma, Hinata, Takemichi, Mikey, and the rest of his acquaintances arrive to meet him and show support. We saw in the last episode that Takemichi saves the day by taking down Kiyomasa. Thus, both Draken and Hinata are well and alive in the present timeline. Now, it's time for Hinata and Takemichi to cross paths and confront one another finally. This will take place in the hospital when everyone reunites to aid Draken.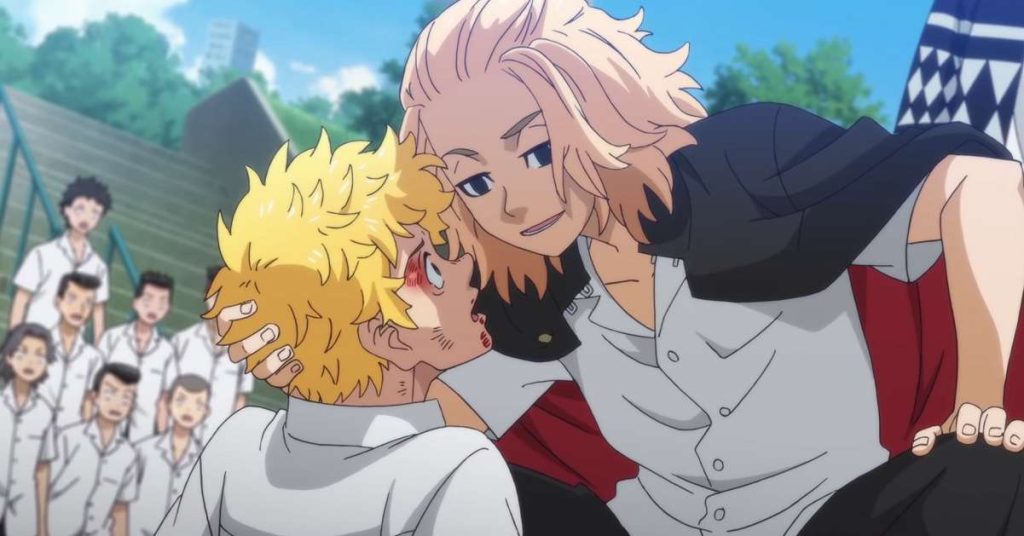 Tokyo Revengers Episode 12: Release Date
It looks like this weekend is going to be full of action and thrill. So many shows are returning for hiatus periods. But die-hard fans of Tokyo Revengers know what they will be doing on their day off. So, Tokyo Revengers Episode 12 will premiere on MBS, TV Tokyo, and other Japanese television networks on June 27, 2021. You can also enjoy TR on Crunchyroll and VRV from Saturday, July 3, 2021, for an OTT experience.
Are you excited to watch Tokyo Revengers Episode 12? Do you think Hinata will survive the incidents in the next episode? Let's have a fruitful discussion in the comment box below. For more latest news flashes on popular anime like Tokyo Revengers, keep visiting The Anime Daily.