2023 is a new year which means another year of wonderful anime to look forward to! January 2023 includes releasing several highly anticipated anime series for fans, leaving one to wonder what a blast the rest of the year will be. 2022 did offer some strong anime originals, adaptations, sequels, and even movies. However, the energy the releases of the anime releasing in 2023 have in store will be incomparable to 2022.
Moreover, this year will see the releases of some big anime franchises making a comeback, but some light novel series and mangas will be receiving their first proper anime. Another year and another long list of anime releases are coming up. Too confused to make your picks? Worry not; go over our list of 2023 anime that you cannot miss.
Solo Leveling
Solo Leveling is an anime releasing in 2023 from the highly popular webtoon of the same name. It is about a weak hunter, Jinwoo, whose task is to protect humankind from the monsters spread worldwide. A mysterious power chooses him and gives him mighty strength, making Jinwoo difficult to beat. Now, the fate of human beings is in his hands. Will Jinwoo successfully manage to protect mankind and wipe out the monsters from the surface of the Earth?
Release Date: March 2023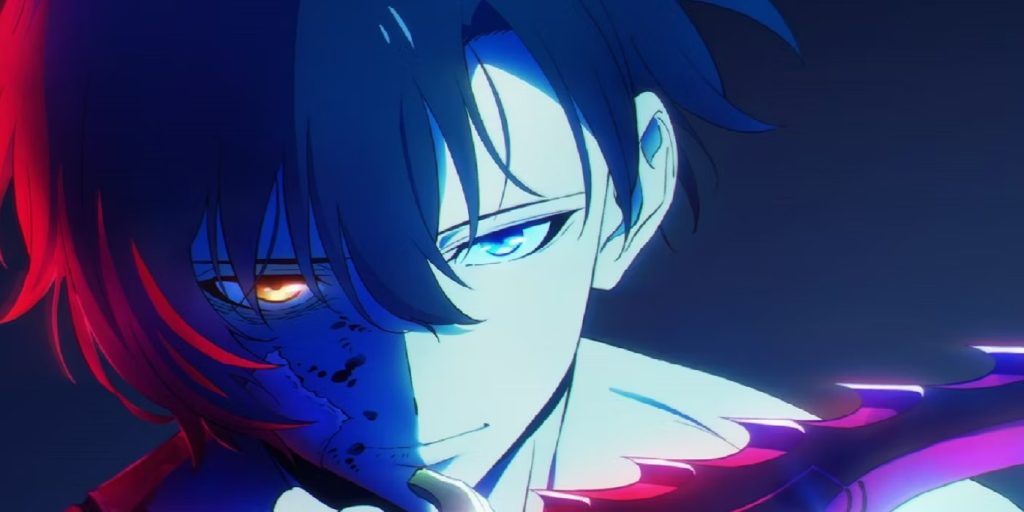 Jujutsu Kaisen Season 2
The most highly anticipated anime releasing in 2023 is the second season of Jujutsu Kaisen. The anime has broken into popularity and people's hearts since its release into the anime fandom in 2020. Season 2 of this fan-favorite anime will revolve around the ongoing original story, and it will adapt the "Kaigyoku/Gyokusetsu" and "Shibuya Incident" arcs from the manga. It will be available to watch on Crunchyroll and several other platforms. Season 1 of the anime and its theatrical movie are also available on Crunchyroll for fans to watch and catch up with before the second season's release.
Release Date: July 2023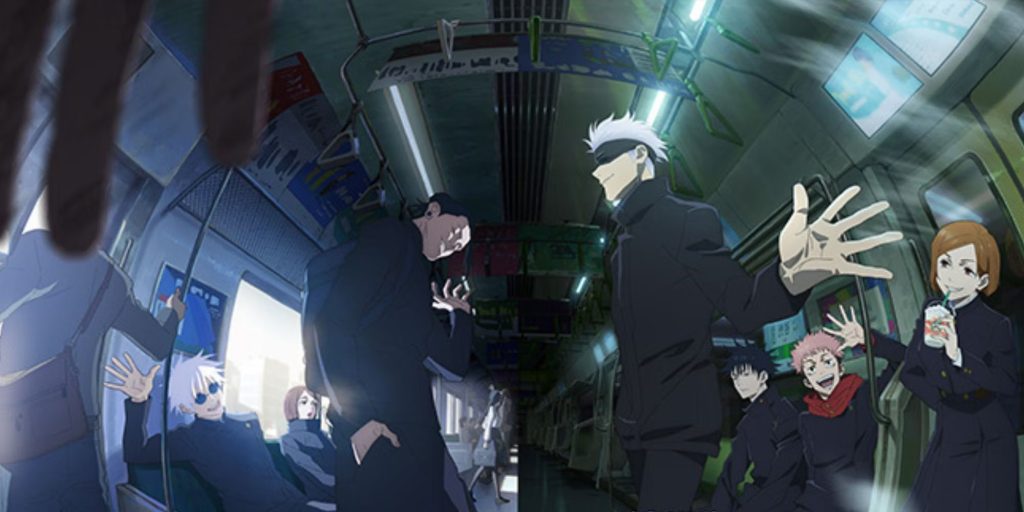 Mashle: Magic And Muscles
If you are looking for a light-hearted shounen anime, this anime is the perfect fit for you! In Mashle Anime, everybody lives in a world full of magic, and those who do not have magic powers are outsiders. The anime is about Mash Burnedad, who joins the prestigious Easton Magic Academy. However, the catch is that he has no magical powers at all. In other words, this anime is like a One Punch Man anime series set in a Harry Potter World!
Release Date: April 2023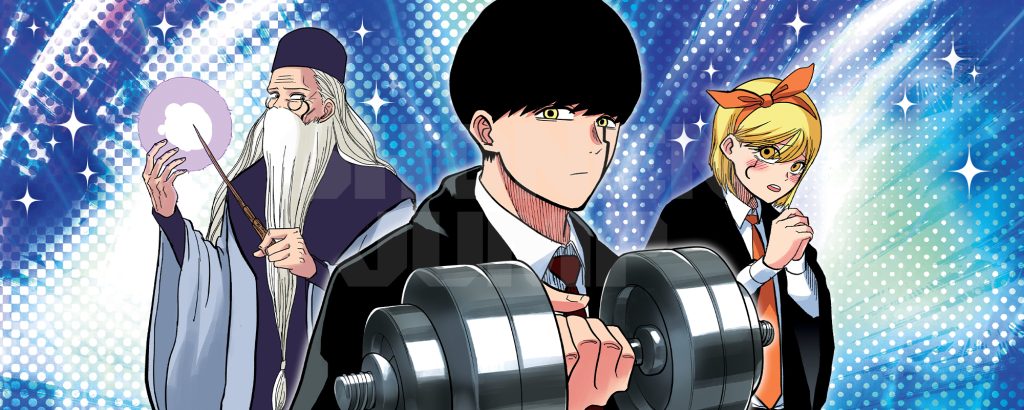 Mou Ippon!
Everybody loves a good sports anime and Mou Ippon! is just the anime you can look forward to keeping yourself active with this year! The story of anime is about two high schoolers – Michi and Sanae – who are excited to join the judo club in their school and compete. What makes this anime more interesting is that Michi soon finds herself infront of her middle school rival in the judo club room. Will Michi be able to put aside her rivalry and form a friendship for the sake of the judo club? This anime is also one of the few about a female-led sports anime.
Release Date: January 9, 2023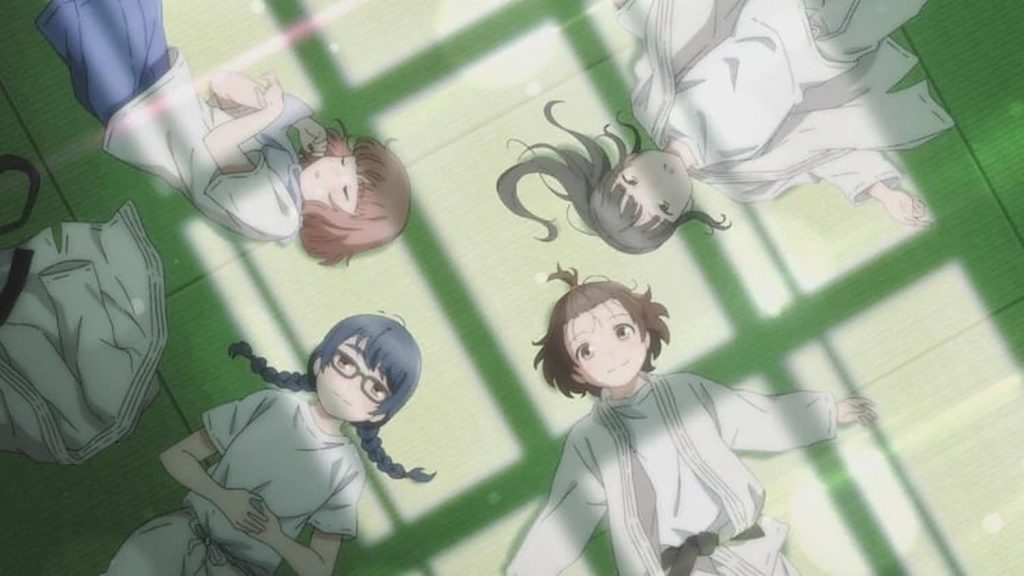 Attack On Titan: The Final Season Part 3
After the success of Parts 1 and 2, Attack On Titan is returning with a third season which will also be the series finale. This is one of the most anticipated anime releasing in 2023. After a dramatic shift in Eren's character, Armin, Mikasa, and a confused band of heroes are left with bringing Eren back down to Earth. If their task goes unsuccessful, then they might lose their good friend from the world entirely. There are a lot of expectations for this anime series's decade-long journey to end finally.
Release Date: March 28, 2023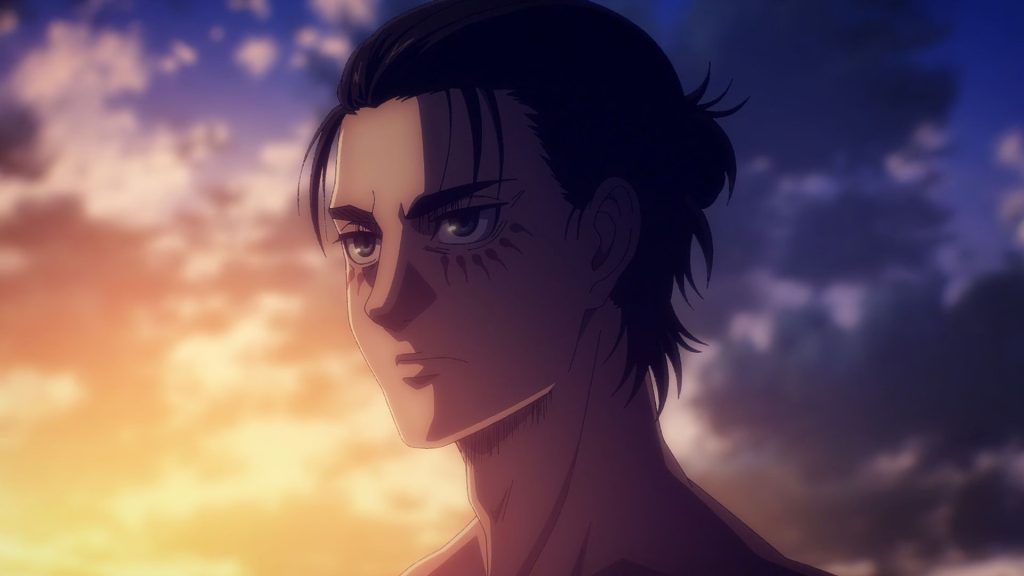 Kubo Won't Let Me Be Invisible
Among the various thriller and action anime releasing in 2023, fans of rom-coms can look forward to this heartwarming anime. Kubo Won't Let Me Be Invisible is a very sweet and adorable rom-com anime about an outspoken girl who gets the male lead of the series to slowly come out of his shell and explore the world around him. If you were a fan of the anime Bunny Girl Senpai, you would surely enjoy this anime to your wit's end.
Release Date: January 10, 2023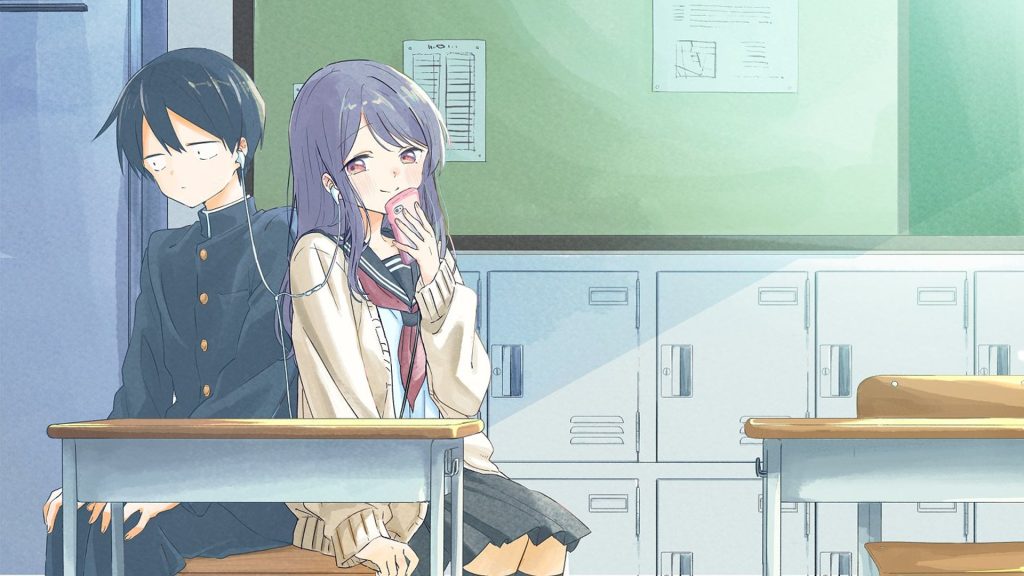 Demon Slayer: Swordsmith Village Arc (Season 3)
2023 is also bringing along with itself another new arc of Demon Slayer! This series is one of the most anticipated for this year. Demon Slayer has become a fan favorite for more than one or two reasons. Its beautiful visuals and animation have successfully captured every fan's heart. Snippets for the anime have also shown that Doma will be present in this new season. It has also been rumored that the series will have around 10-12 episodes.
Release Date: April 2023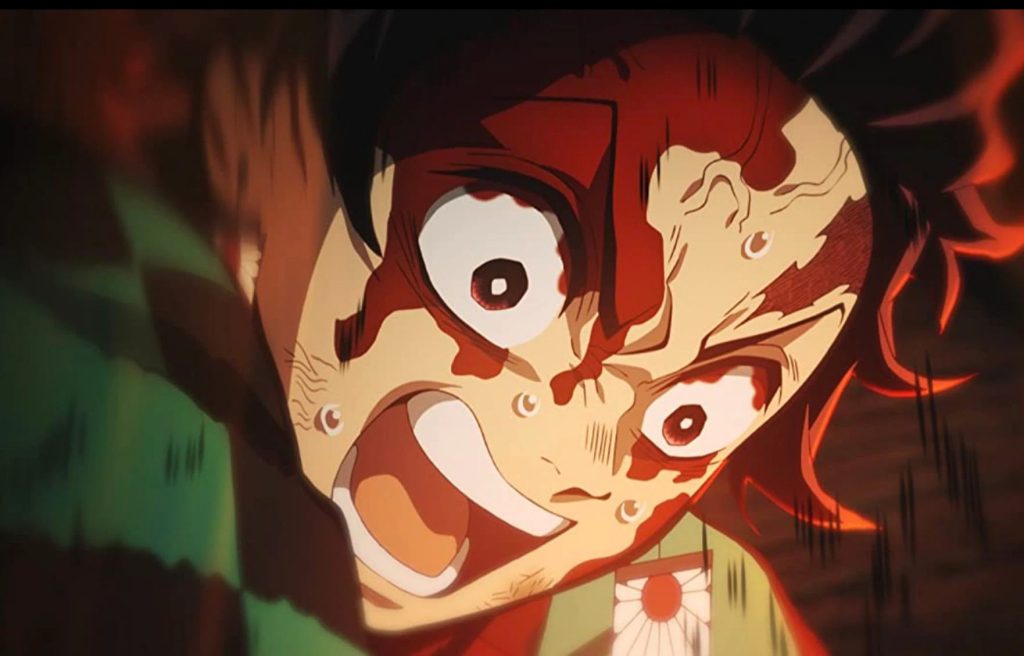 Trigun Stampede
Trigun Stampede is a remake of the classic 90s original Trigun. Studio Orange will update the character designs and dive deeper into the universe of Trigun. It is for sure that the remake will be even better than the original. Moreover, the series will be enhancing itself from 2D visuals to 3D visuals! You can also look forward to meeting the protagonist, Vash the Stampede.
Release Date: January 7, 2023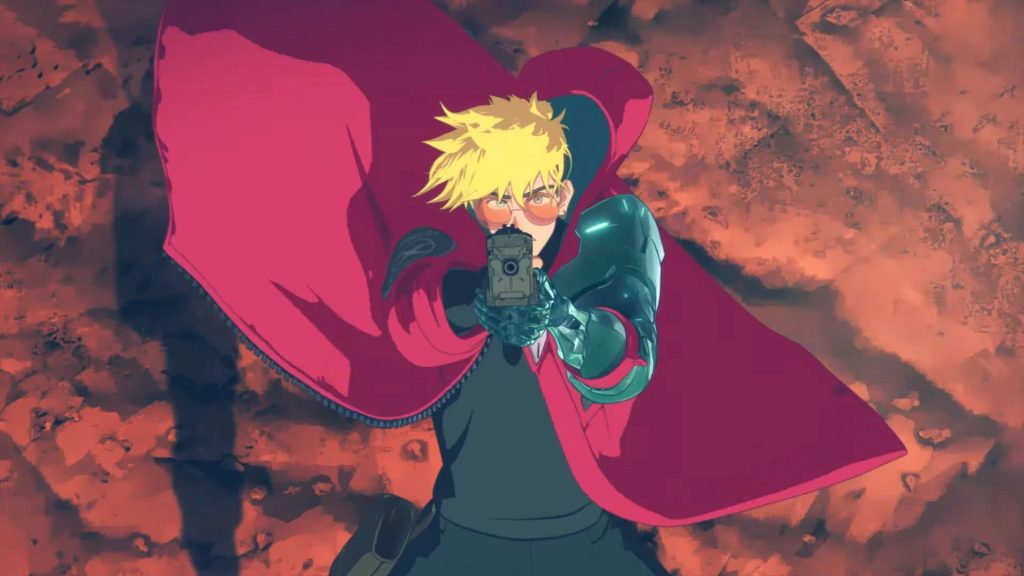 Ayakashi Triangle
This anime is an adaptation of the manga of the same name. It happens to be mangaka Kentaro Yabuki's first written and illustrated work. However, the manga had previously lost its English simulpub release and was completely removed from the Weekly Shonen Jump Magazine. Despite its issues, it will be interesting to see how this anime will turn out in the end. For all we know, this anime might become the next big hit for 2023.
Release Date: January 9, 2023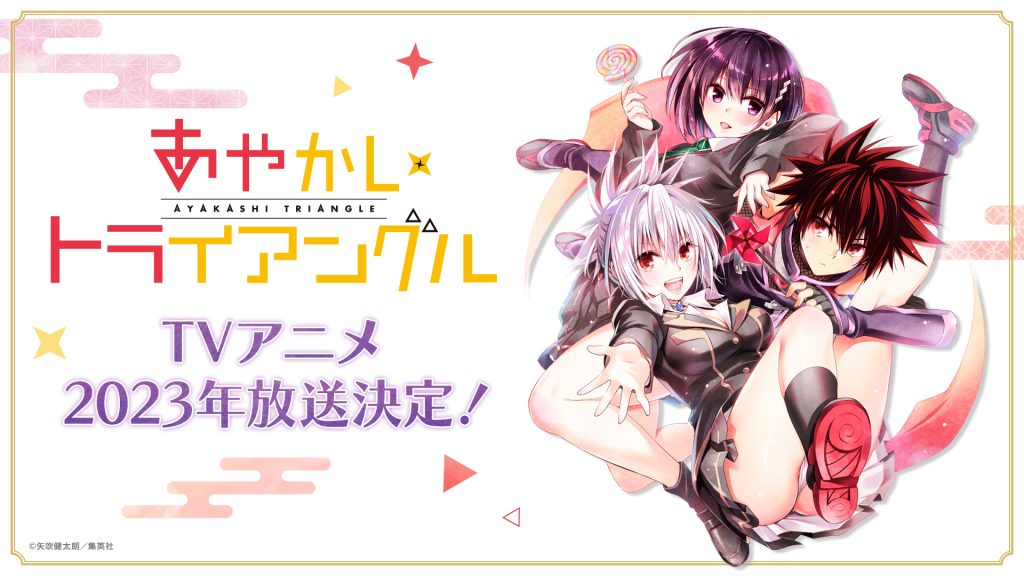 Vinland Saga: Season 2
Season 2 of the anime will revolve around the character development of Thorfinn. He will be seen going from an angry and revengeful child to an adolescent with purpose or direction. The trailers for the anime's second season also show new characters who will play big roles in the challenges and paths that Thorsfinn will go through. It will be interesting to see how far along Thorsfinn will go in his journey. It has also been speculated that the anime will have 24 episodes.
Release Date: January 9, 2023
Anime Releasing In 2023: Sacrificial Princess And The King of Beasts
Yu Tomofuji's anime adaptation is different from the other anime that are releasing this year. The anime is about how a young girl sacrifices herself to become the next meal for the Beast King. However, the anime takes a 360-degree turn when the Beast King turns out to be different from the young girl's expectations. Love has no bounds and knows no bounds when it comes to the beautiful storyline of this anime. Stick along for the release of this anime to make your hearts flutter.
Release Date: April 2023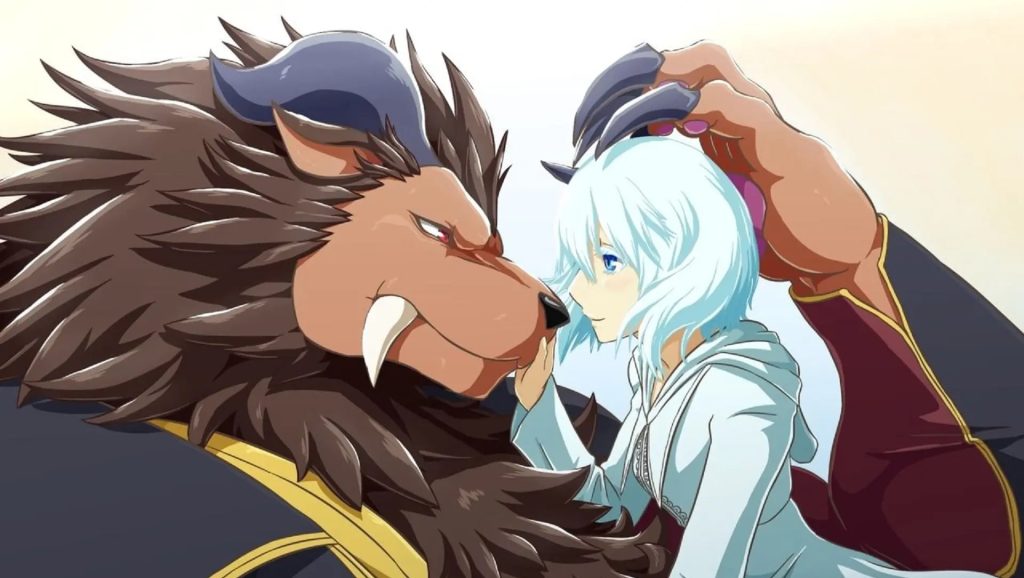 A Galaxy Next Door
The writer of Sweetness & Lighting, Gido Amagakure, is returning with the anime adaptation of the romantic-comedy series – A Galaxy Next Door. This interesting anime adapted from the manga series of the same name is about a desperate manga artist who gets called to support his two siblings. However, things change when he meets his new art assistant. Moreover, the arrival of his assistant is a giant leap rather than a small baby step.
Release Date: April 2023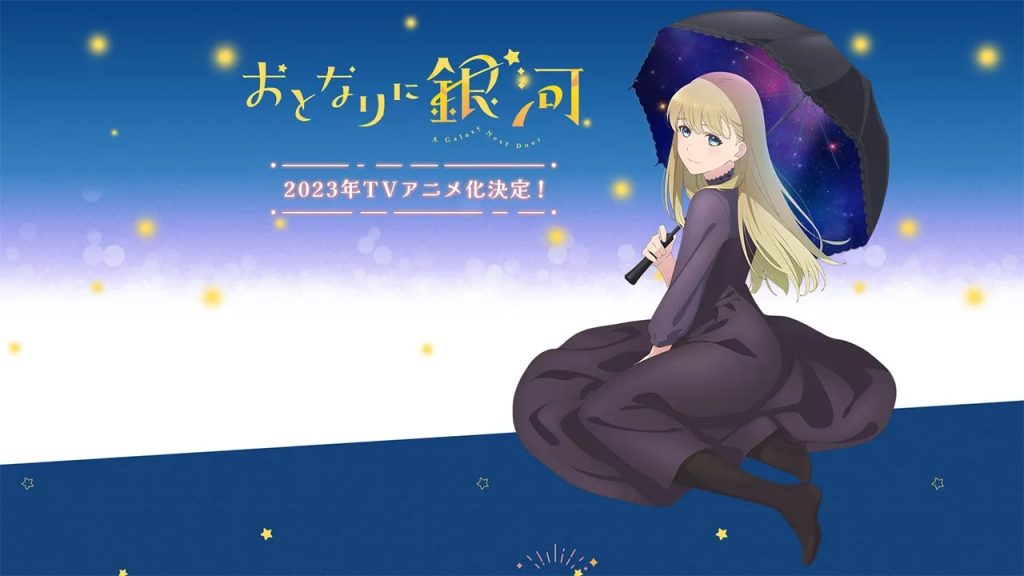 The Masterful Cat Is Depressed Again Today
If you are a pet lover looking for a simple and cute anime to watch in the middle of your busy schedule, then this anime is made just for you. The anime is about Saku and her cat, Yukichi, who live a peaceful and quiet life with each other. The owner is always very busy, but her unusual cat enjoys his life by towering over Saku or walking around on his two legs. He is not an ordinary cat who plays with toy mice. Instead, he goes through supermarket flyers to get a good deal and keep the house clean and tidy. Once you watch the anime, you cannot tell who the cat is and who the owner is.
Release Date: TBA in 2023!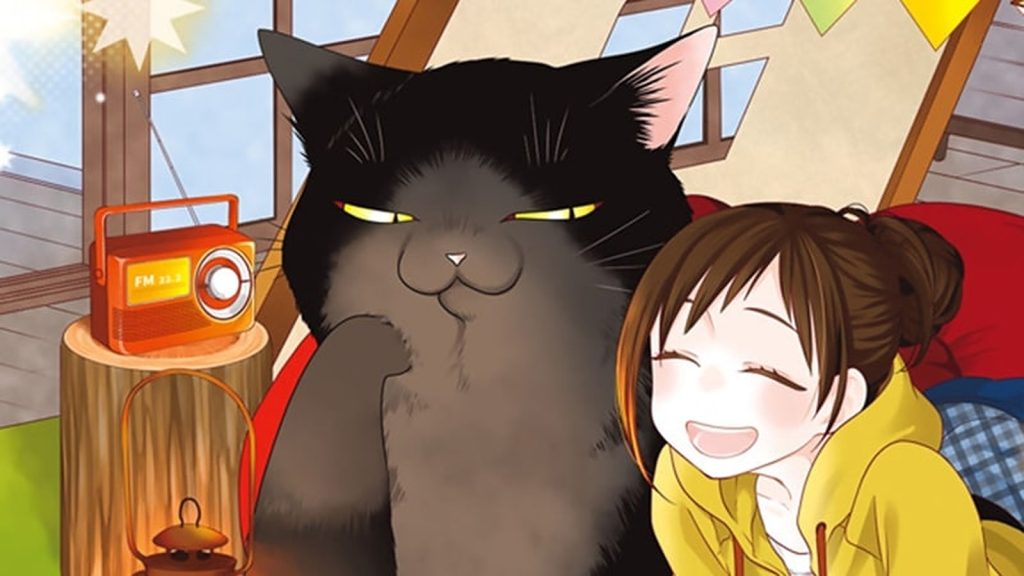 The Klutzy Witch
If you are looking for an anime to watch with your younger siblings, you have reached the best part of the list that you might have been looking forward to. The anime is an adaptation of a Japanese children's book. The story is about Fuka, a young witch training to be like her mother. But her mother also happens to be the queen of Silver Castle. She lives her life having fun with her friends, although she sometimes gets into trouble. Her best friends are also princesses and princes of other castles. Follow this anime to join their adventures and the journey of their friends.
Release date: March 31, 2023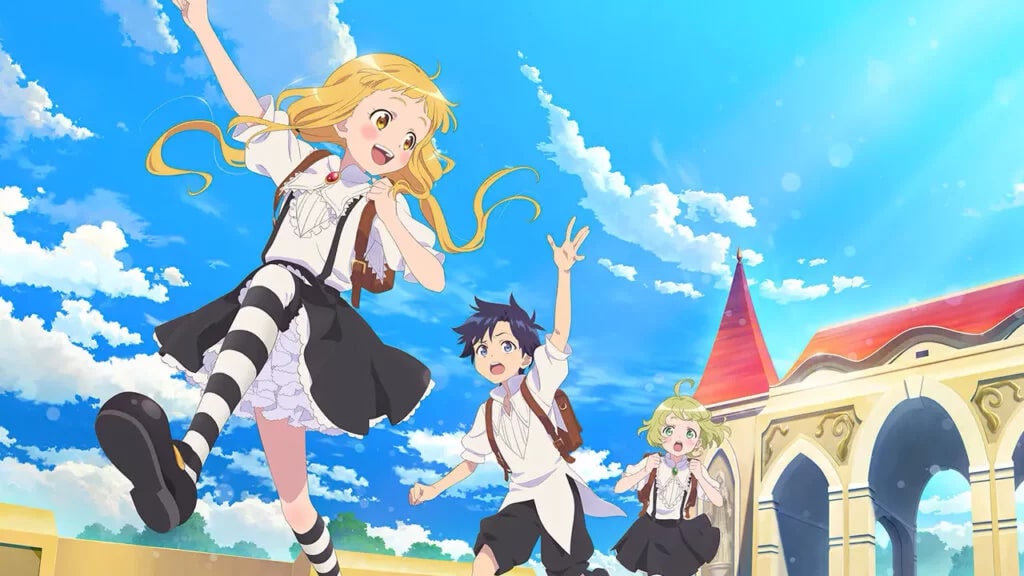 Anime Releasing In 2023: Blue Orchestra
Feeling like there is not any music anime for this year? Worry not! Blue Orchestra anime is about Hajime Aono, who was raised to become a violin prodigy. But he soon gave up on violin in middle school, but things change when Ritsuko Akine inspired him to take up the violin once again. Hajime finally returns to high school, which has a famous orchestra club. His love for violin comes back again with the help and support of Ritsuko and his other friends.
Release Date: April 2023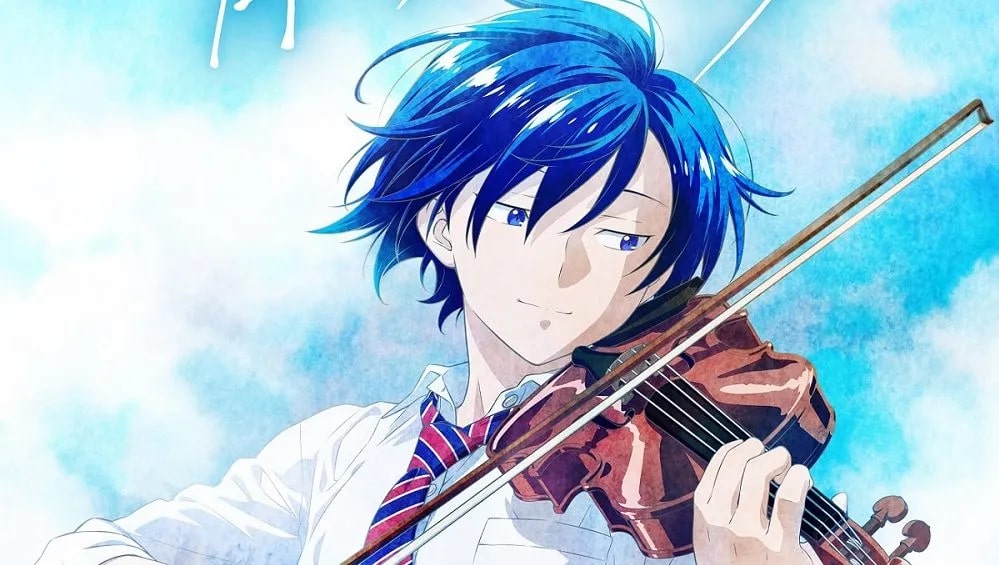 Saint Cecilia And Pastor Lawrence
Saint Cecilia and Paster Lawrence is an upcoming anime from a fantasy romance manga by Hazano Kazutake. While the name of the anime may be interesting, the story is even better. Every day is an adventure in this upcoming anime where the Saint is a klutz, and the priest needs to watch over her. The chemistry between the two makes up for most of the story of the show.
Release Date: April 2023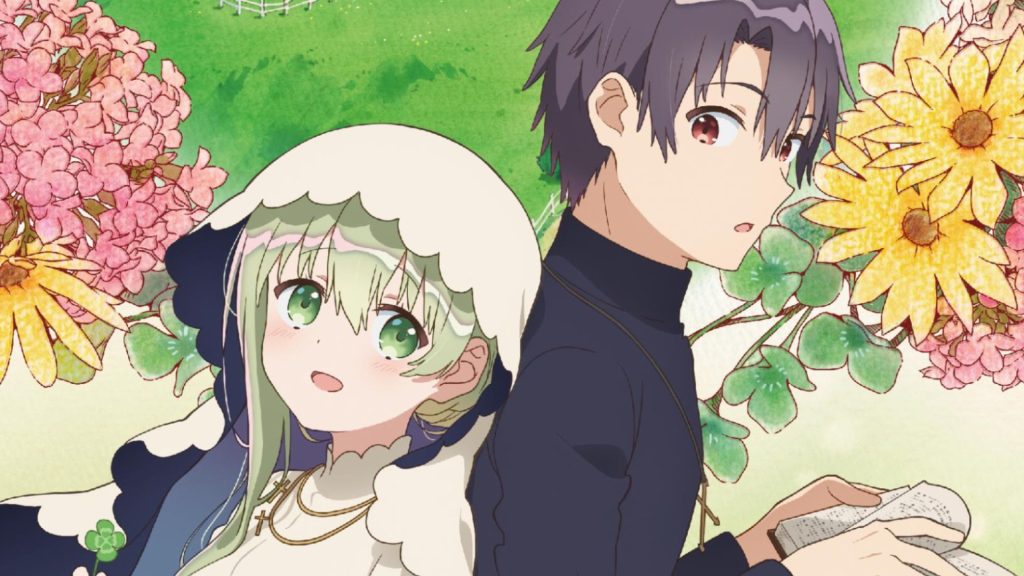 Cute Executive Officer R
Of the various anime that is getting a sequel, Cute Executive Officer R is one of them. If you have heard of the American series "The Boss Baby," this anime is the cuter Japanese version with an even better plot. The story of this anime is about Najimu Mujina, who might be a cute, ordinary little girl. But she also happens to be the CEO of the Mujina company, which automatically makes her the cutest executive.
Release Date: Spring 2023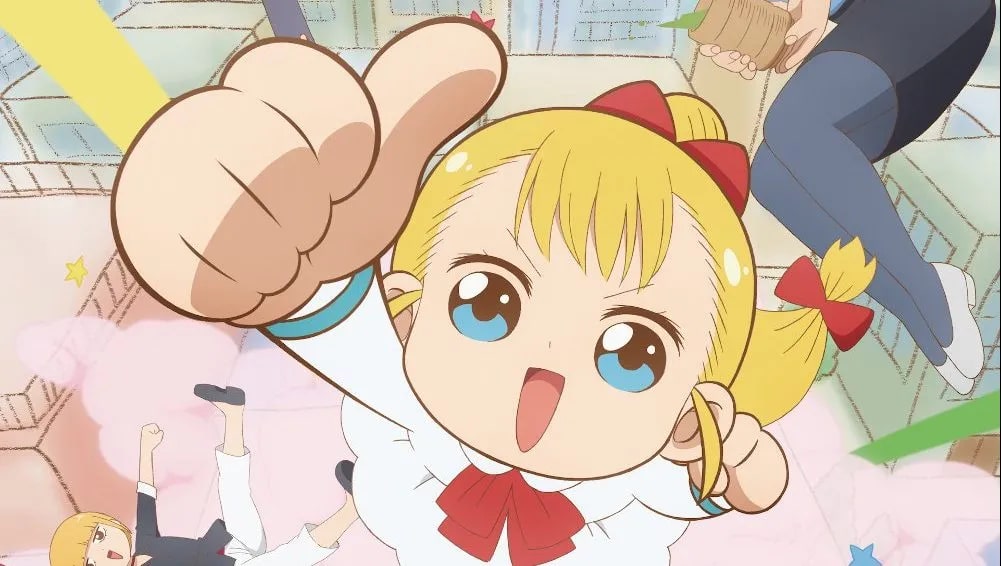 My Home Hero
If you enjoyed mangas and webtoons like "Bastard" or "Sweet Home", then you will enjoy the anime adaptation of the manga My Home Hero. Masahi Asaki and Naoki Yamakawa are the writers of the manga which is about Tetsuo Tosu. He is a middle-aged man with no choice but to use any way he can to protect his family. He accidentally kills his daughter's abusive gangster boyfriend and ends up in the criminal underworld. The plot details of the anime itself send shivers down the spine. It will only be more thrilling to see how the anime plays out.
Release Date: April 2023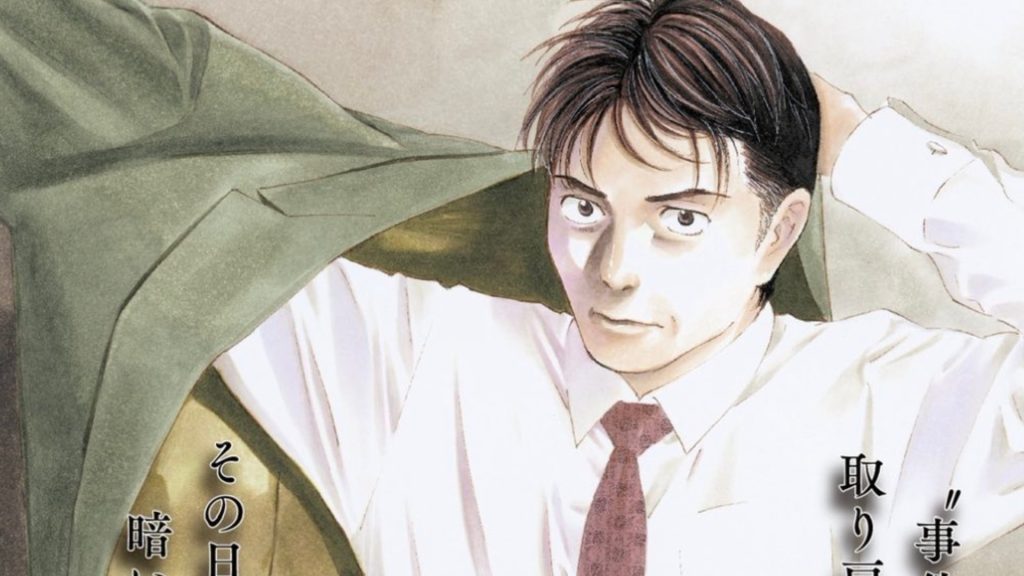 The Ancient Magus' Bride Season 2
The second season of The Ancient Magus' Bride is finally releasing this year! The anime is about Hatori Chise, who only knows of neglect and abuse. However, a magus named Elias Ainsworth buys her one day and takes her away from her difficult life. He trains her in magic despite her not knowing why he chose her. Along the way, Chise will soon learn about her important role in Elias' mission.
Release Date: April 2023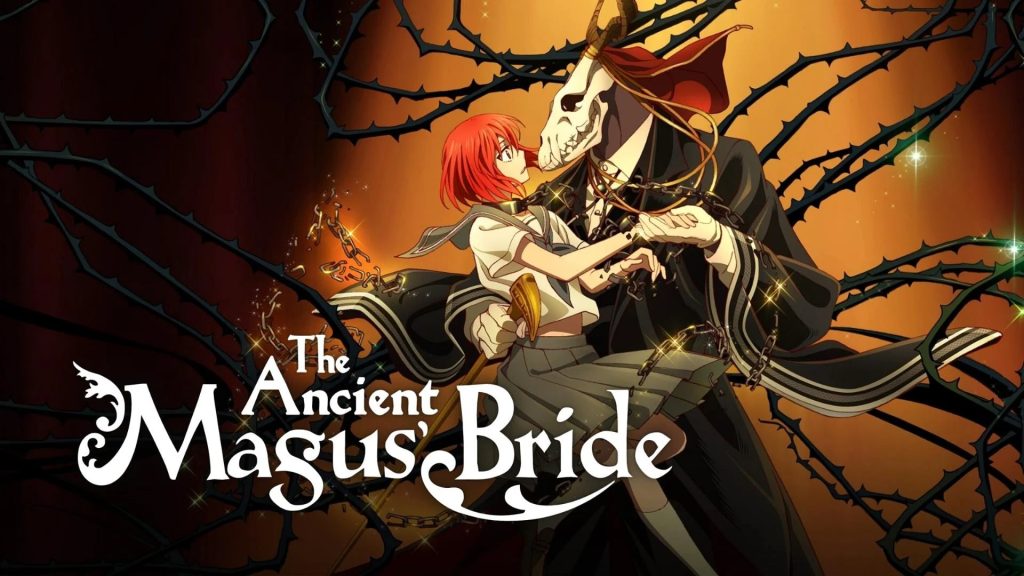 Kengan Ashura Season 2
The second season of Kengan Ashura will be released as a Netflix exclusive and have two parts, the same way the first season did. The anime revolves around Ohma Tokita, an aspiring boxer wanting to make it big in the world. He soon enters a world where the disputes in the corporate world are settled through brutal fights. Moreover, Ohma is not concerned about money but is interested in the thrill of fighting and winning.
Release Date: TBA in 2023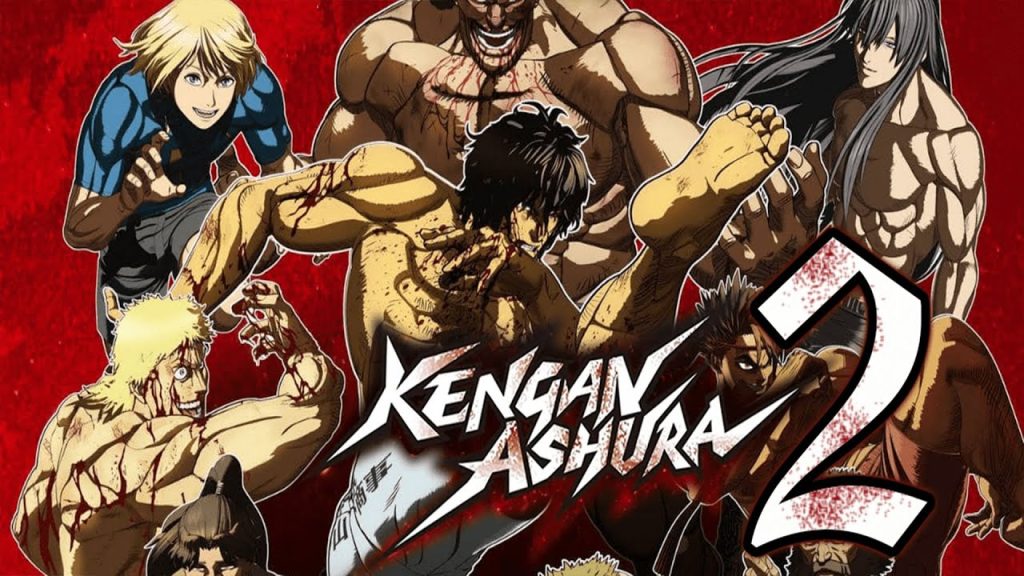 This list concludes with most of the anime that have been confirmed and announced so far! The list is lengthy, and all the release dates are close by. Stay tuned to your favorite anime, and check out each one you find interesting. Which anime are you most looking forward to? Keep reading The Anime Daily intel for more updates and announcements.