Advertisement

Fans of Assassination Classroom will be pleased about the new developments about the show's premiere. Toonami will be airing Assassination Classroom Season 2. The anime has touched many young people with its unique plot, highly developed characters, and beautiful animation. So, to know more about the release details on the return of Season 2 on Toonami, keep reading ahead.
Yusei Matsui created Assassination Classroom in 2021. Weekly Shounen Jump serialized the manga till March 2016. Shueisha compiled the manga chapters in 21 volumes. Kizuku Watanabe also wrote a spin-off manga series Koro-sensei Q! Furthermore, Lerche adapted the manga into a series, and Seiji Kishi directed the show. The show ran for 47 episodes in total. It had two seasons. Moreover, Studio Brain's Base produced an OVA adaptation for the series. Additionally, there were also two live-action films. The manga and the anime received a positive reception upon their releases.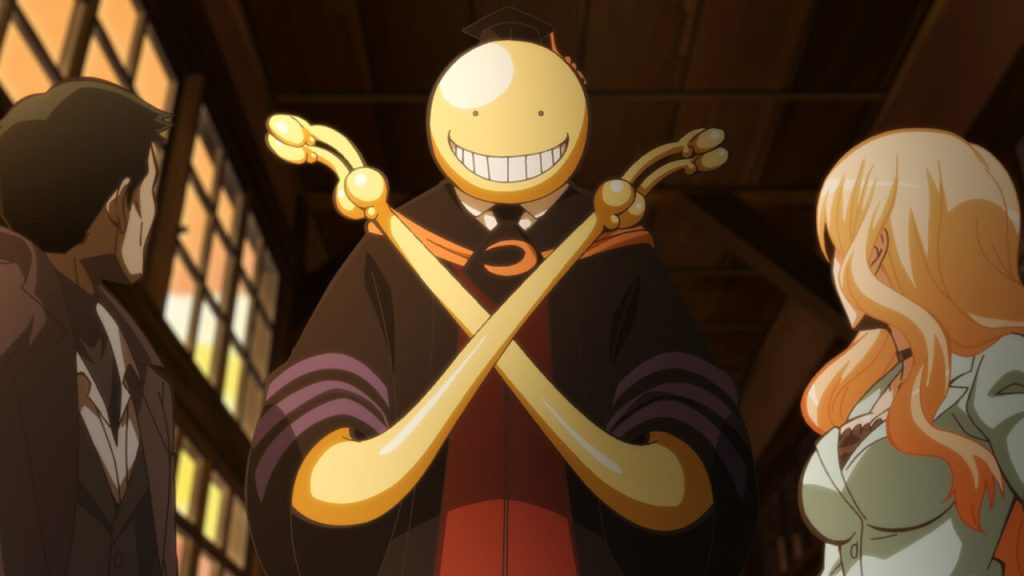 Assassination Classroom Season 2: Toonami's Announcement
Toonami released an announcement on its official Facebook page about its new plans. They apologized for the lack of communication and revealed the new plans. These plans are that their block will premiere a new show every week, for the next month. Assassination Classroom Season 2 is among the first shows that they are airing. Toonami played Season 1 in August 2020. They also have a few other shows airing on Sundays. These are Blade Runner: Black Lotus, Cowboy Bebop, and Naruto Shippuden. It will be interesting to see what other shows they have planned for this block. However, keep reading further for release details.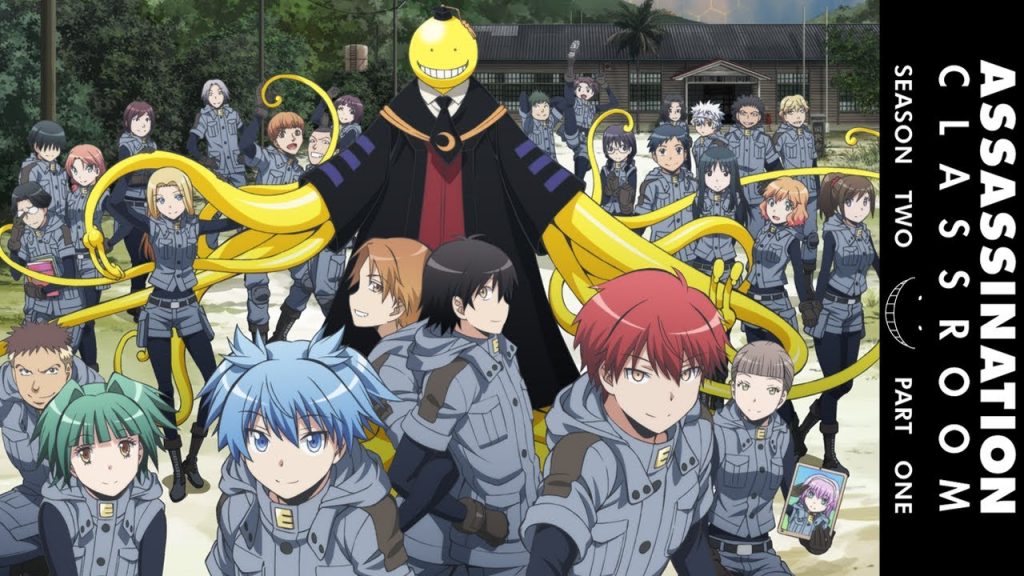 Plot Details!
The story is about class 3-E in Kunugigaoka Junior High School. This class is unique because they have a special mission. That mission is to kill their teacher. Their teacher's nickname is Koro-sensei. This assassination has huge prize money. Moreover, the target is a great teacher. There are government officials who also help in training the students for the task. The story follows these students as they try to kill their teacher.
And they learn great lessons on the way about friendship, growing up, and careers. And so, Assassination Classroom Season 2 picks up after the last season. It starts with a Summer Festival. Fans will also see more details about the Reaper and Koro-sensei's past. This is important because it explains why Koro-sensei became the character that he is. Fans can also expect to see more about class 3-A. But, this season also marks the end of the story. The deadline for their mission will be getting closer.
Also Read: Top 13 High School Anime Which Will Take You Back To Classrooms!
Although the students and teachers are now close, the show could not end like that. Fans are also expecting to see Karasuma's romance. The show will put the fans on an emotional rollercoaster. And once again, the fans will get to see Class 3-E graduate.
Assassination Classroom Season 2: Release Details
Toonami has announced that Assassination Classroom Season 2 will start airing this Sunday. It will be a 12.30 am slot. Two episodes will air in this program block. Fans can also stream the show on Netflix, Funimation, and Crunchyroll. So, what else does Toonami have in store for the fans? Thus, keep an eye on this space for more news as they come.
Advertisement