Advertisement

Since 2018, the Japanese audience has not been able to watch the Batman Ninja Anime Film after the theatrical release. The original Warner Bros. production came out in April in the US and in June in Japan. Since then, no digital streamer or television network has released the movie in Japan. Well, that will not be the case any longer. The official website of Adult Swim has announced that it will be airing the movie on the programming block of Toonami. So, when is the film releasing? What is the release time? Here is all you need to know about the television premiere.
The Batman Ninja Anime Film was an ambitious project brought to life by Warner Bros. Studios in the year 2017. The project aimed to launch DC's Batman universe into Japan's anime industry. The venture was highly successful, and it garnered much profit for the company. The movie received a high score of 9.7 out of 10 on IGN. Moreover, its approval rating remained above 82% on Rotten Tomatoes. Now, the Japanese audience can finally revisit the film that they last enjoyed three years ago.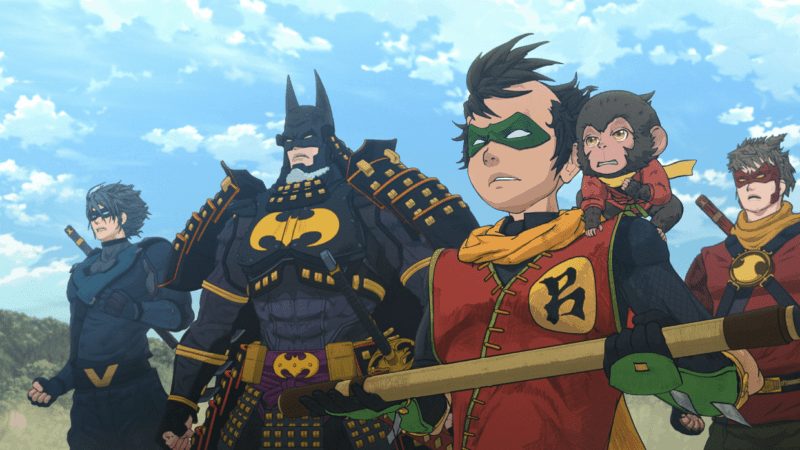 Batman Ninja Anime Film: Plot Details
The plot of the 2018 Batman Ninja Anime Film revolves around the crime in Gotham City, which is accidentally displaced into the Japanese war period. So, Gorilla Grodd works on a time-space bending machine. Due to experiment failures, the machine accidentally shoots all of Batman's prisoners out of the Jail. As a result, all the enemies are transported into feudal Japan. Batman was also a part of the drift arena. Thus, the Dark Knight must take all his enemies back to Gotham alive.
In Japan, all the enemies take charge of the lands as Lords of the feudal districts. With Joker as their crowed King, they all operate to loot the kingdoms and fill their pockets with Jewels and power. Thus, Batman assembles his family in the lost cities and tries to break down the system that the Joker had created. Catwoman and the other members of the Bat-family also show up to help Batman in his quest in Batman Ninja Anime Film. The Gotham Hero is also joined by Robin and the teen titans to bring back the perpetrators.
Batman Ninja Anime Film: Television Release Date
While the original movie already came and went in the year 2018, it took the makers almost two years to announce the television premiere of the film. So, Adult Swim's Toonami programming block has announced that the television premiere of Batman Ninja Anime Film is coming very soon. The official release date is set to be October 16, 2021. The film will air at 12.30 am JST. However, fans can expect a lag in the launch due to time variance in other regions. Stay tuned with The Anime Daily for more updates.
Advertisement