There is a good piece of news for all the Berserk fans. The anime is about to end soon. But fans don't need to be upset. Berserk, The Golden Age Arc Memorial Edition, will get a bluray release soon. The makers have dropped the release date. On top of it, the Berserk Bluray will include an extra surprise for the fans. So, what will be the new outing? Here is everything you need to know!
The memorial edition follows the Japanese anime film, Berserk The Golden Age. The story is based on Kenta Miura's acclaimed manga, Berserk. Yuta Sano is directing the anime at Studio 4°C. Keep scrolling to find out more details on the bluray.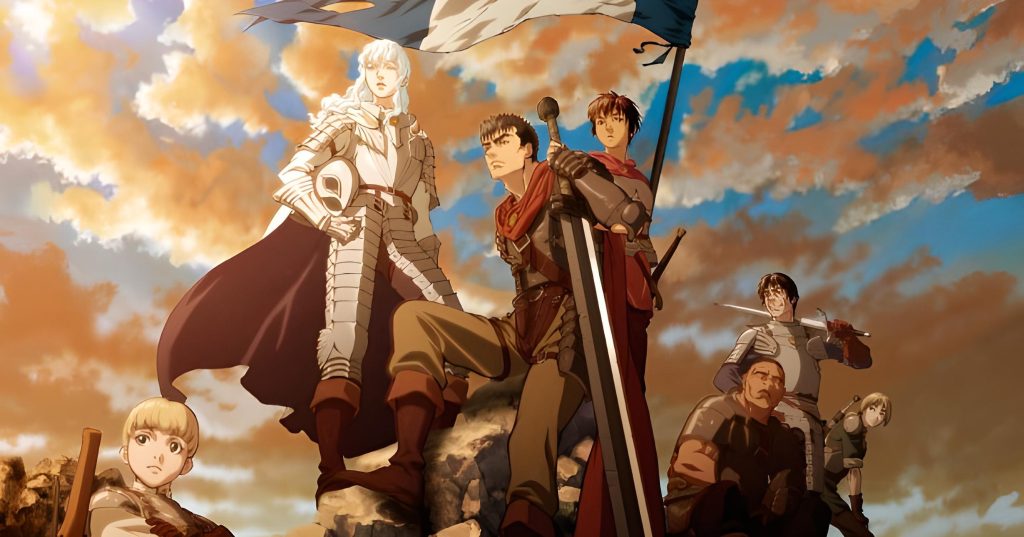 Berserk Bluray: Announcement
Berserk Bluray will contain all 13 episodes of the memorial edition. This will be an uncut version of the memorial edition that is airing this fall. This limited box set will feature Kenta Miura in an interview. It will also contain the original soundtrack CD. Susumu Hirasawa will sing the theme song, Aria. And Mika Nakashima will sing the song, Wish. Other staff working on the project include Ichiro Okouchi. He is in charge of the scripts. Satoshi Iwataki is the animation director. While Shiro Sagisu will compose the music. Here is the cover illustration for the box set: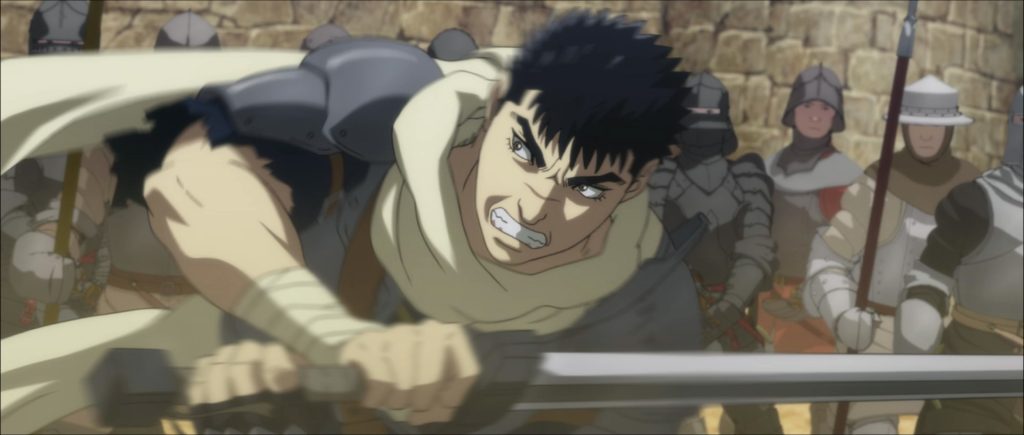 Berserk Blueray Synopsis!
Guts has put faith only in his blade. He is a lone fighter who works as a mercenary in a region. This place is in ruins due to the Hundred Years War. He has no family or any home to go to. Meanwhile, The Band of the Hawk's captain Griffith has his sights set on Guts. Griffith wins a battle with Guts and pulls him into the Band of the Hawk to realize his own dream.
The pals bond as they embark on a journey of countless bloody conflicts. The Band of the Hawk eventually became the Kingdom of Midland's regular army. But Griffith's ascent to the top did not stop there. Griffith's dream affects Guts. And he reflects on his choices. He is not sure if just using a sword is what his heart truly desires. But, Guts is still unaware of the dreadful destiny that their unending dreams have befallen them.
Similar: Berserk Chapter 368: Will It Ever Happen? Casa's Faith Remains In Limbo! Release Date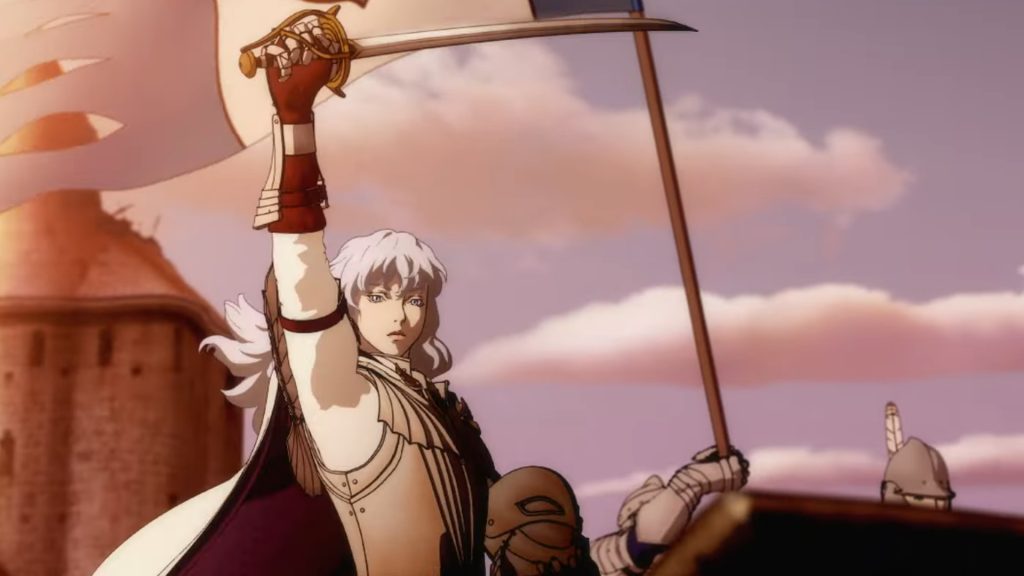 Berserk Bluray: Release Date
Berserk Bluray will come out in the spring of 2023. It will release on March 29, 2023. Meanwhile, fans can catch up on all the episodes on Crunchyroll. The censored version is still airing on the platform. For more updates on the bluray, keep checking back on this page. The Anime Daily team will keep you updated. Stay tuned!