15 Best Anime Like Maid-Sama: Maid Sama is one of the most-watched rom-com anime series of recent years. The rocky relationship between Misaki and Usui has entertained fans for many years. The hilarious show has gained a lot of popularity over the years. Though very famous and demanding, the show only ran for twenty-six episodes. Unfortunately, the little content of the show has made fans hungry for more. If you, too, are looking for shows like this, then we got you covered! So, here is a list for all those fans looking for anime like Maid-Sama.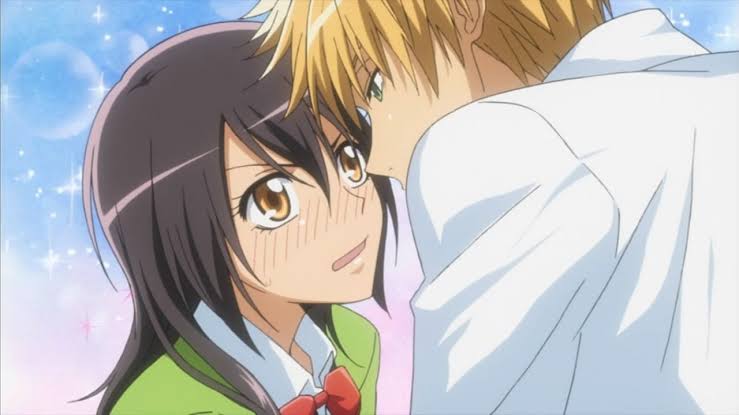 Lovely Complex
Anime Like Maid-Sama: The first entry on the list of anime like Maid-Sama is Lovely Complex. Lovely Complex also known as Love Com, is a shojo anime that came out in April 2007. The unique story follows a pair of students Risa and Otani, who are both mocked for their height. Risa is a very tall woman, while Otani is a very short man. When both their crushes get together in a relationship, the two friends realize they have more in common than they thought. Though he initially rejects her, Otani realizes that he likes Risa and agrees to date her. The rest of the series follows their tumultuous relationship.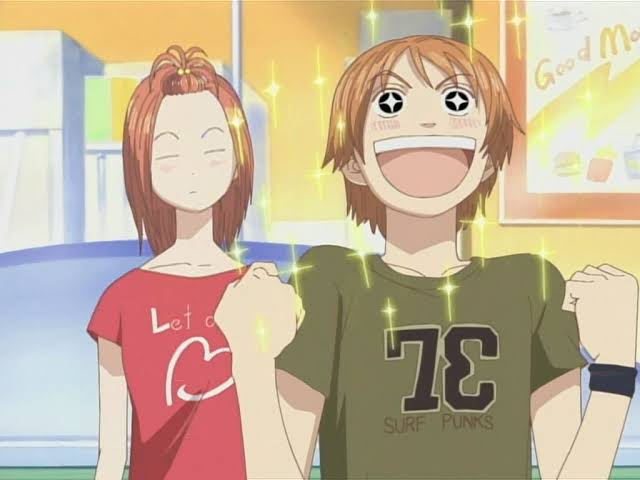 Wolf Girl And Black Prince
Wolf Girl and Black Prince is an anime that shares similar elements with Maid Sama. The series follows the story of Erika, a high school student. Due to peer pressure, she takes a picture of a random boy and lies to her friends that he is her boyfriend. However, her friends shock her by revealing that the person is Sata Kyoya, the most popular guy in their school. A scared Erika then makes a deal with Kyoya and asks him to pretend as her boyfriend. He agrees on the condition that she becomes his pet. Though he acts cold and indifferent to Erika, Kyoya begins falling for her and opens up himself to her.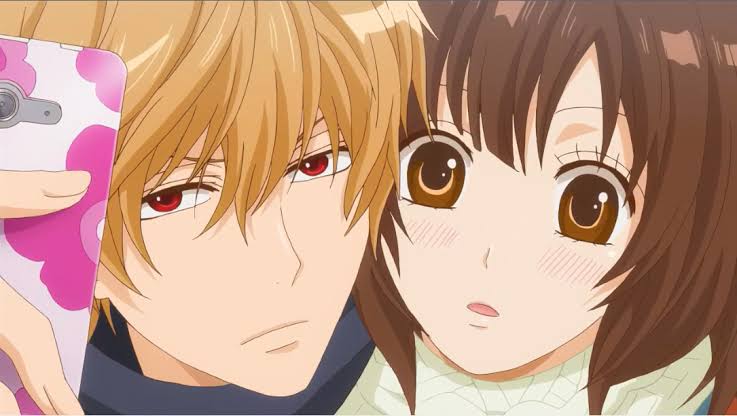 Say I Love You
Anime Like Maid-Sama: Say I Love You is based on a manga series by Kanae Hazuki. The anime series follows the story of Mei Tachibana. The anime proves how love can help and change people for good. It follows the story of Mei, who gets bullied and betrayed by her friends at a young age. Due to her negative experiences, she decides never to trust anyone again. However, during her high school years, she meets Yamato Kurosawa. Yamato is a caring and protective guy who is very popular in his school. He changes Mei and helps her by showing his interest in her and caring for her. With his help, Mei forms new friendships and begins to trust people again.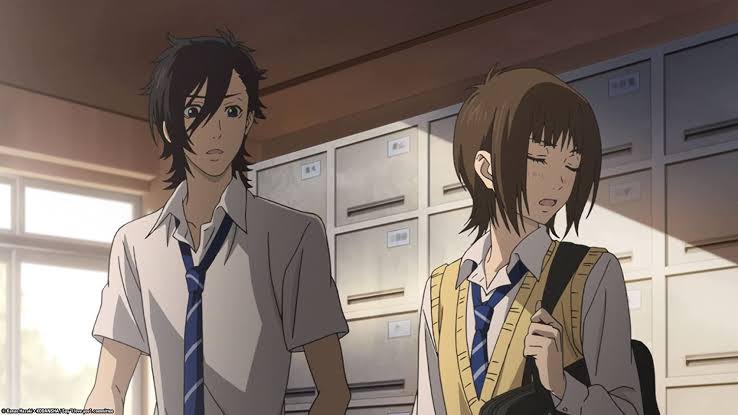 Kamisama Kiss
Anime Like Maid-Sama: Next on the list of anime like Maid-Sama is Kamisama Kiss. It is the funny supernatural story of the romance between a human god and her familiar. The show narrates the story of Nanami Momozono. When her father fails to clear his debts, Nanami gets kicked out of her house. Homeless, she meets Mikage and saves him from a chasing dog. The land god then transfers his powers to her and makes her the new land god. A shocked Nanami meets the cold Tomoe, who refuses to serve her. However, as the series progresses, both Nanami and Tomoe fall in love with one another. But as they are both forbidden to marry, they try to repress their feelings.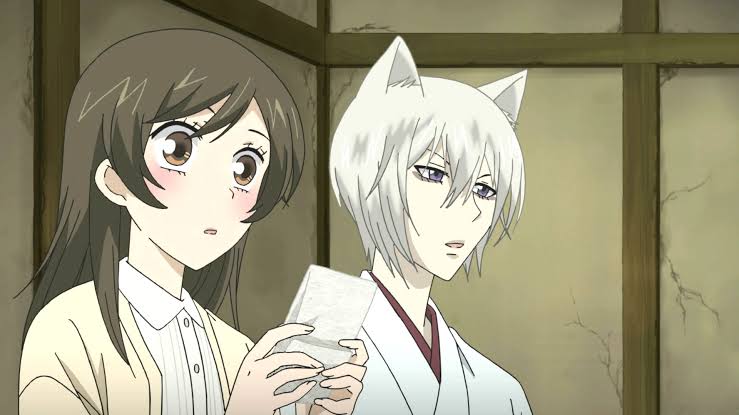 Horimiya
Horimiya is another anime that compromises the lead characters to keep each other's secrets. The funny series follows a chance encounter between Hori and Miyamura. The two are complete opposites and belong to different social circles in their school. However, after discovering their true identities, the two agree to keep each other's secret. In school, Hori is the popular girl, while Miyamura is the invisible nerd. However, at home, they are completely different. As the two keep spending more time with each other they form a bond that soon blossoms to love.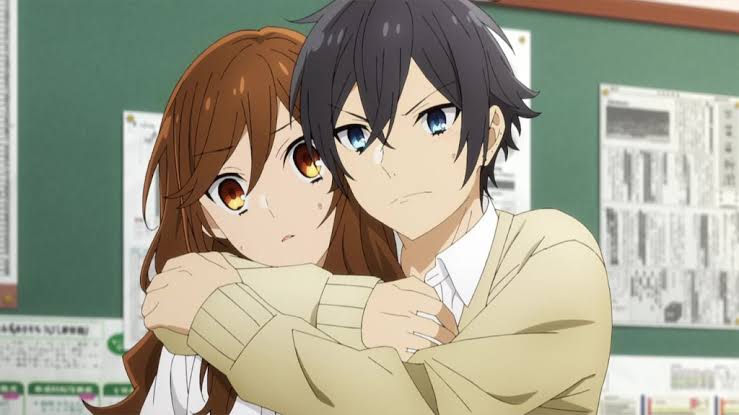 Monthly Girls' Nozaki-Kun
Monthly Girls' Nozaki-Kun is a funny romance anime. The series follows the story of Chiyo Sakura, a young high school student. Sakura has a huge crush on fellow schoolmate Umetarou Nozaki. She finally gathers the courage to ask the intimidating Nozaki out. However, he shocks her by signing an autograph for her. The confused Sakura does not back down and keeps trying to get his attention. When she goes to his house, she discovers that Nozaki is a manga artist. She then becomes his assistant in hopes that he will notice her love one day.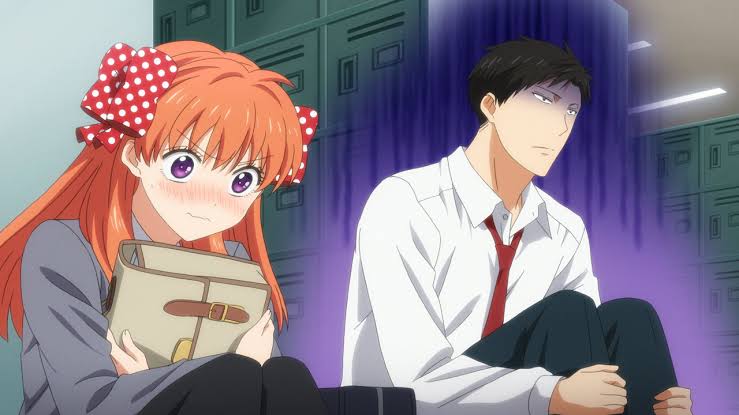 WWW.Working!!
Anime Like Maid-Sama: WWW.Working is a spin-off of the Working anime series. The story follows a broke high school student Daisuke Higashida who has to work for his monthly allowance. Higashida then applies to work part-time in a nearby restaurant. The series follows his relationship with the other bizarre employees of the restaurant. During the beginning of the series, he and his floor chief Miyakoshi hated and annoyed each other. But by the end of the show, the two begin liking each other though they would not admit it. The show is a wholesome comedy that will leave everyone wanting to work in a restaurant.
Also Read: Best Anime Like Your Lie In April That Will Take You Back To Musicals!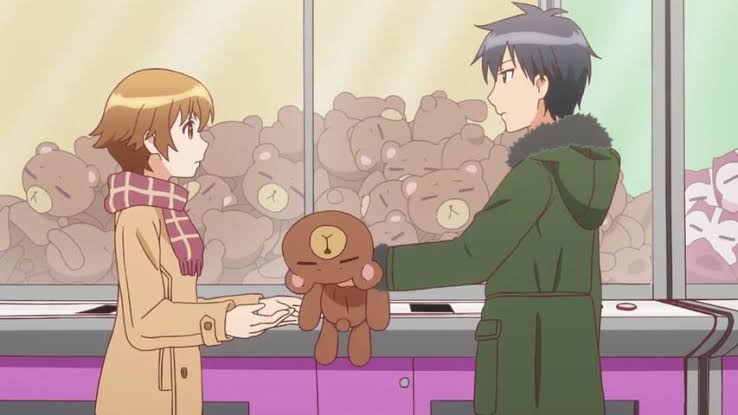 Kaguya Sama: Love Is War
Kaguya Sama: Love Is War is a must-watch for rom-com anime fans. The series narrates the hilarious battle between Vice President Shinomiya Kaguya and President Miyuki Shirogane. The two student council members like each other but do not want to confess it to the other. So, the two come up with strategies, schemes, and plans to make the other person confess first. Unfortunately, the plans usually fall apart thanks to the intrusion of Secretary Fujiwara. The anime has a narrator who announces the results of the battle from each episode. Kaguya Sama Love Is War is one of the most-watched rom-com anime
.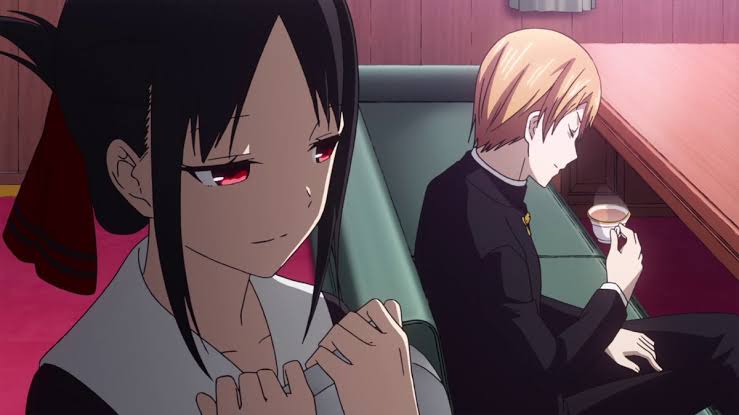 Science Fell In Love, So I Tried To Prove It
Science Fell in Love, So I Tried to Prove It is a hilarious anime about two scientists. Yukimura and Ayame are two data scientists working at Saitama University. The two of them have great respect for each other and view each other as equals. However, one day Ayame confesses her feelings towards Yukimura. Now, they are both confused and do not know how to proceed with each other. So, they conduct various experiments to determine if they love each other. The comedy anime came out in January 2020 under Zero-G Studios. It is directed by Tooru Kitahata and written by Rintarō Ikeda.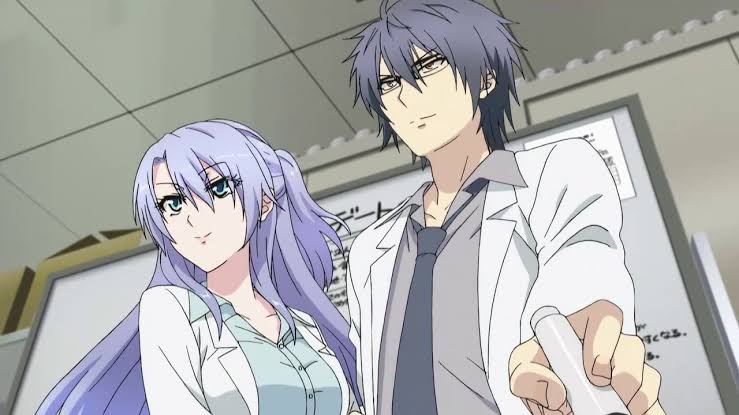 His And Her Circumstances
Anime Like Maid-Sama: The story of His and Her Circumstances follows the battle between Yukino and her classmate Soichiro. Yukino is a perfect high school student who is good at everything. She is good at studies, sports, social skills, and everything, but she is still not satisfied. She wants to beat the only one who is perfect than her, Soichiro. When he confesses his feelings for her, she rejects him. However, when Soichiro discovers her true identity, she deals with him to keep it a secret. The rivalry between the two leads is similar to that between Misaki and Usui. Hence, it is a worthy addition to the list of anime like Maid-Sama.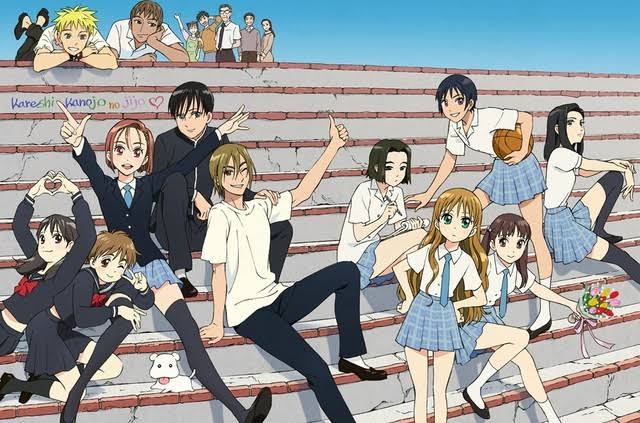 Place To Place
The next addition to the list of anime like Maid-Sama is Place to Place. It is a light-hearted, fun anime about a group of high schoolers. The main leads, Tsumiki and Io, have strong feelings for each other. Throughout the series, the two grow from awkward crushes to something more. Their three friends usually tease the couple and push them towards each other. Tsumiki is a cat-like girl who is too shy to express her feelings to Io. Io is a very cool and calm guy who slowly picks on the signs that Tsumiki likes her. He tries to encourage Tsumiki to advance their relationship.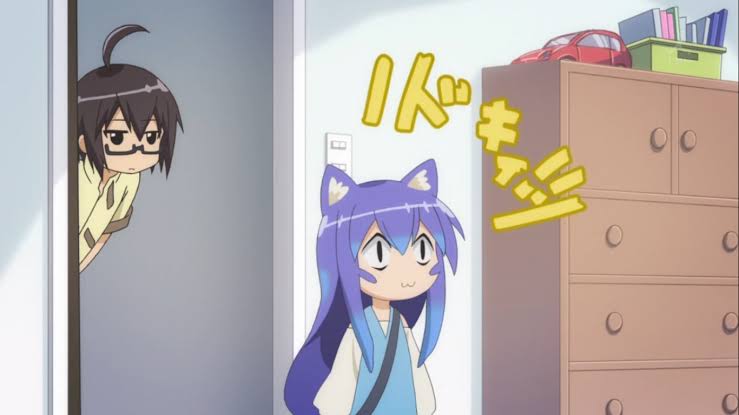 Special A
Anime Like Maid-Sama: Special A is an anime that is very similar to Maid Sama. In both shows, the male leads hold strong feelings for the female leads, but the girls do not recognize them. Special A takes place in the prestigious Hakusenkan. The story follows rivals Hikari and Kei. Hikari makes it her life ambition to beat Kei at everything. She comes to this decision after failing to defeat him in a wrestling match from when they were little. While she is constantly coming up with ways to beat him, Kei always wonders about their relationship. Kei loves the strong-willed nature of Hikari and likes teasing her. He keeps trying to convey the same to them.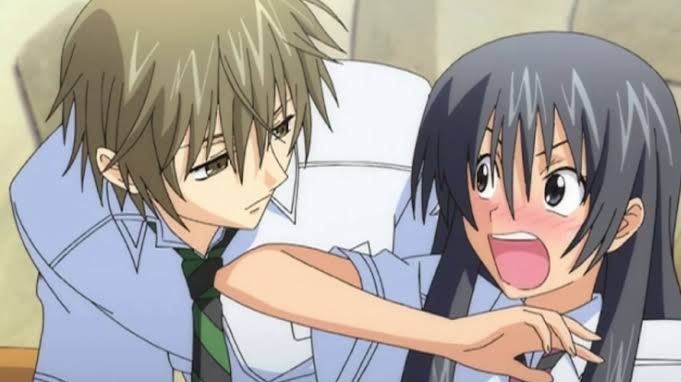 Toradora
Toradora is an award-winning romance anime. It is considered a classic in the rom-com category. The story follows two neighbors, Ryuji and Taiga. Ryuji is a kind and caring son who looks after his single mother. However, he is often mistaken as a scary delinquent due to the nature of his eyes. Taiga Aisaka is called the palmtop tiger, she is popular for her doll-like appearance. Both of them meet when Taiga accidentally puts a love letter in the bag of Ryuji instead of his friend Kitamura. The two promise to help each other confess to their crushes. However, discover that they like each other and fall for each other instead.
Related: Best Anime Like Toradora That Will Take You Back To High School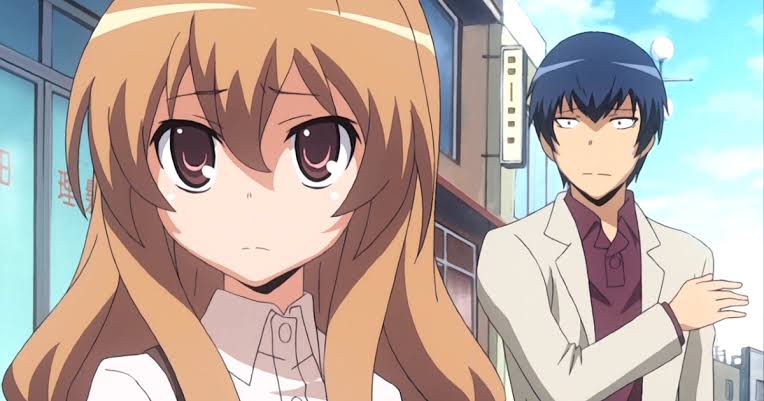 From Me To You
From Me to You is a romantic comedy with pleasing visuals and bright colors. The 2009 anime focuses on Sawako, a lonely high school girl. People give her the name Sadako, the ghost girl, and paint her as a scary person. Then, they begin spreading rumors that she possesses supernatural powers. This upsets Sawako, who is very kind and helpful. However, things begin to change when the popular Kazehaya shows an interest in her. Kazehaya believes in Sawako and expresses his interest in knowing her better. With his help, Sawako turns her life around, forms new bonds, and creates new memories. From Me To You is a must-watch in this list of all anime like Maid-Sama.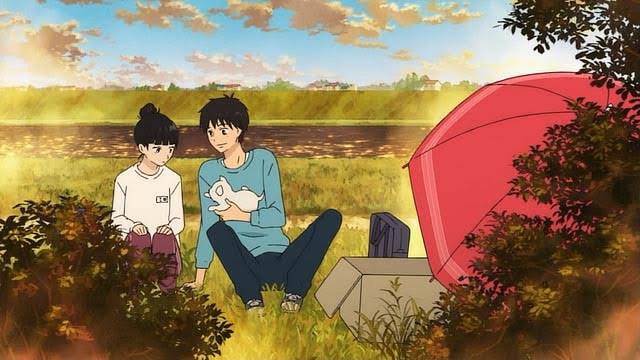 My Little Monster
Anime Like Maid-Sama: Shizuku Mizutani is a serious student who is only interested in students like her. After getting heartbroken at a young age, she turns to math, the only thing that she can trust. However, her life changes and becomes complicated when she meets Haru Yoshida. Haru is a carefree, violent boy who does not know how to behave in social settings. When Shizuki shows him kindness, he confesses his love to her. By the end of the series, both have changed into their best selves with the help of each other. Shizuki learns to love and accepts Haru into her life.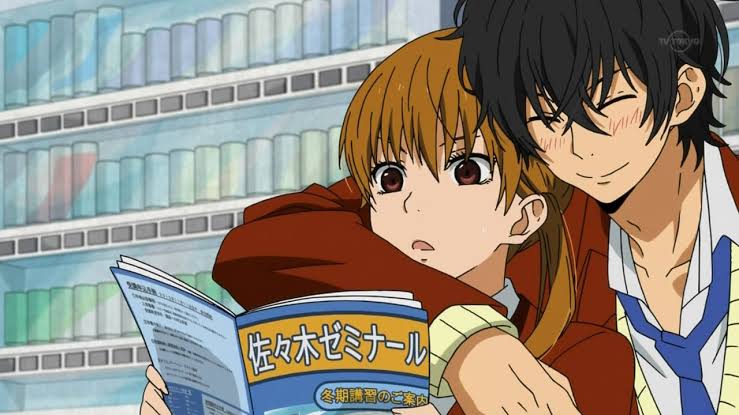 Thus, we conclude the best 15 anime like Maid-Sama. What did you think of the list? Which anime are you watching next? Let us know in the comments section. For more lists like this stay tuned with Anime Daily.