Advertisement

Erased Anime Ending Explained: Erased is a thriller, science fiction anime from January 2016. Despite the anime being years old, the controversy around its ending is still fresh in the minds of many fans. Erased was blamed for bad writing due to the ending episodes feeling rushed and unclear. The anime had a complicated plotline which included confusing time jumps. The anime failed to explain these details, causing many fans to get disappointed with the ending. In addition, the anime took a lot of time to build a relationship between Kayo and Satoru. So, when they did not end up together, the fans were heartbroken and confused.
If you too are left hanging with all the questions about its end, then you have come to the right place. While some of these explanations were never stamped by the author, we will try to bring the best possible closure for the fans who were invested in the story for this long. Thus, without any further ado, here is the Erased Anime Ending Explained.
You Might Also Like: 20 Best Suspense Anime Watch In 2022! Revisit The Best Of Them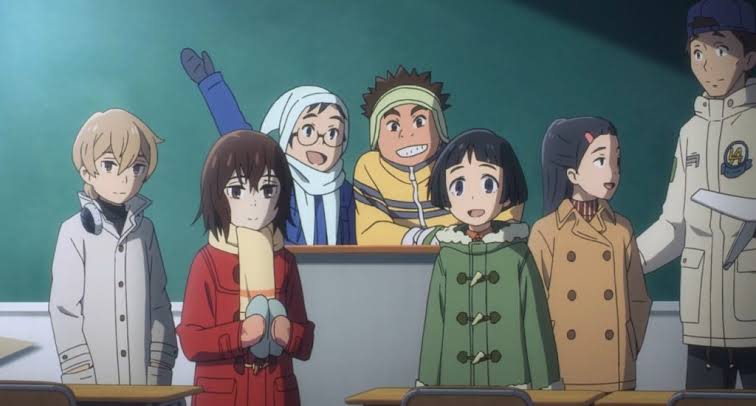 What Happened In The End?
Erased anime centers around Satoru Fujinuma, a twenty-nine-year-old man. He is an aspiring manga artist who gets rejected because his work fails to connect with the audience. The lack of empathy in his work is due to his past experiences from when he was young. Satoru has supernatural abilities, which he dubs 'Revival'. Revival lets Satoru travel back in time to save someone from dying. However, the power only activates when someone around Satoru is dying. The story opens with Satoru trying to save a small kid from a crashing truck.
In the first episode, Satoru goes home to find his mother dead. He gets framed for killing his mother and returns to his ten-year-old self. Satoru remembers the serial killings in his hometown when he was that age. He then realizes that the death of his mother could be related to the serial killings. So, he begins to investigate the situation and tries to save the three victims from getting killed. He spends more time with the three kids, not leaving them alone in fear that the serial killer will get to them. However, the serial killer soon discovers that Satoru is meddling with his affairs. So he traps him and drowns him in a lake after confessing his sins to him. Satoru gets comatose for fifteen years and wakes up with no memories of his past.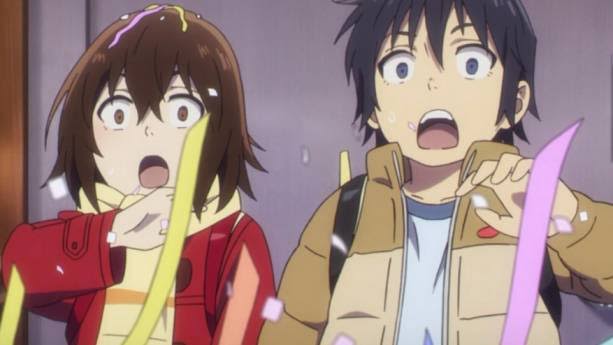 How Did It All End?
Erased Anime Ending Explained: In the last couple of episodes, Satoru finally gains consciousness after fifteen years of being in a coma. When he wakes up, he realizes that he has no memories of the events from his past. Soon, however, his friends Kayo, Kenya, and Hiromi come to visit him. After seeing their faces, Satoru begins to remember everything. He remembers the serial killer who drowned him. Satoru finds out that the serial killer has changed his name and become a politician. So, Satoru comes up with a plan to trap the criminal with the help of his friends.
On the other hand, the serial killer comes up as well. He messed with the surgery of another patient Kumi who has leukemia. After framing him, he would push Saoru off the roof and make it look like he had committed suicide. However, Satoru figures it out and kills himself by falling from the roof. He pushes himself off the rooftop, which destroys the serial killer's plans. The murderer is ready to jump when he spots that Satoru is completely safe and that his friends have caught him. Soon the police arrive and arrest the murderer. Later, Satoru becomes a successful mangaka and returns to his old life with more enthusiasm.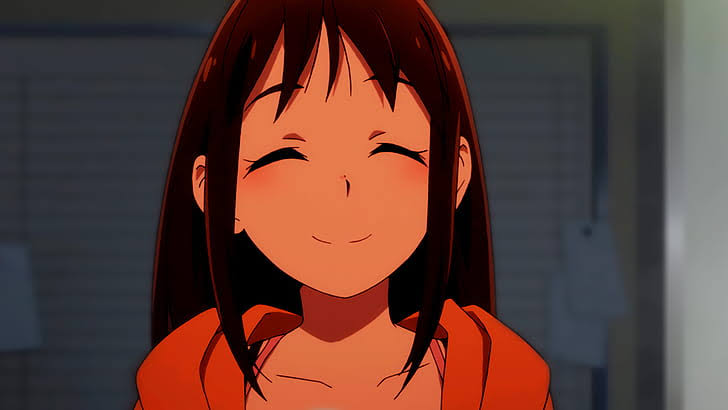 Erased Anime Ending Explained: Who Is The Serial Killer?
While following a suspicious Misato, Satoru asks the help of his kind teacher Gaku Yashiro. To his shock, the teacher reveals himself as the real killer and drowns Satoru. Yashiro was the one who framed Yuuki and started kidnapping the students. Yashiro is a sadist who takes pleasure in killing people.
He explains to Satoru that his life feels hollow and the only thing that keeps him is alive is the kidnappings and the killings. He takes pleasure in the thrill of killing someone. Yashiro develops this attitude at a young age due to his abusive older brother. The older brother accidentally murdered a young high school girl, and both of them had to cover up for the murder. Yashiro has managed to escape the police all his life by cleverly framing someone else in his place. He does the same with Yuuki and even Satoru. He tries to frame Satoru for the murder of his mother and the murder of a young patient.
Also Read: Toradora Ending Explained: Why Did Taiga Leave School? Minori's Dark Grief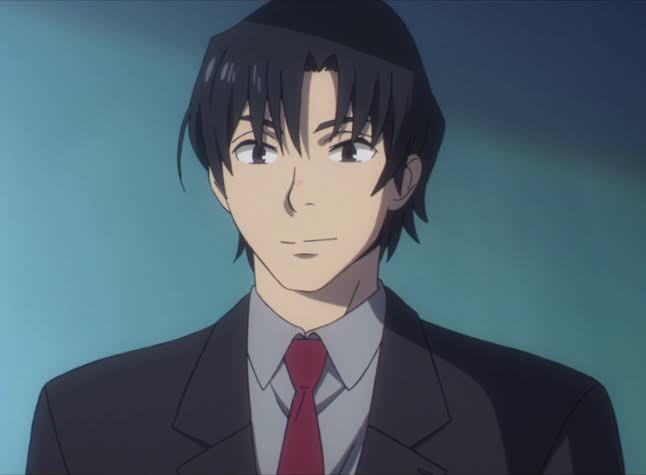 When Satoru discovers his plans, Yashiro changes his focus from little children to Satoru. He wants to see Satoru in pain and take the fall for another murder. This is why he panics when Satoru tries to commit suicide. He gets to the belief that only he can kill Satoru. Furthermore, it is later revealed that Yashiro is the one who kills Satoru's mom, who recognizes him. Afraid that his cover would blow up, he kills her and frames her son for the murder. In the end, Satoru cleverly traps Yashiro and gets him arrested.
Conclusion
By the end of the series, Satoru has saved many innocent lives. He saved Kayo and helped her from her abusive mother. Despite being nonchalant and permissive, in the future, Kayo marries Hiromi. This shows that she is finally beginning to trust people and love them. She only gets this happy ending thanks to Satoru. In addition, he also helped Hiromi and Aya despite not knowing much about them. More importantly, he saved himself.
Satoru, like Kayo, was very hollow in the beginning. He always suppressed his emotions and suffered from regret. By saving his friends, he was saving himself as he made more connections learned the importance of life. Satoru can move on from his regrets and can choose for himself now. By going back in time he was able to strengthen his bonds and make new memories. He learned to embrace life which helps him in becoming a successful mangaka.
Advertisement