Advertisement

Extreme Hearts Episode 5 will be filled with all the fun and games this week. Fans can expect to see a lot of new faces emerge in this outing. Initially, the trio believed that they were enough for their team. But after losing the match to Maybee, they will start wondering where they all went wrong. Will it lead to hiring some more members? The chances seem to be less. However, is this the only option that the ladies have? Here is everything that you need to know about the next outing of the anime.
Now in the fifth episode, the girls will wonder if they need more members to join them. So they will ask Nano to hire some candidates. But finding a perfect candidate won't be easy, and they will end up in a challenging position. Further, their popularity will skyrocket. Can they handle it now?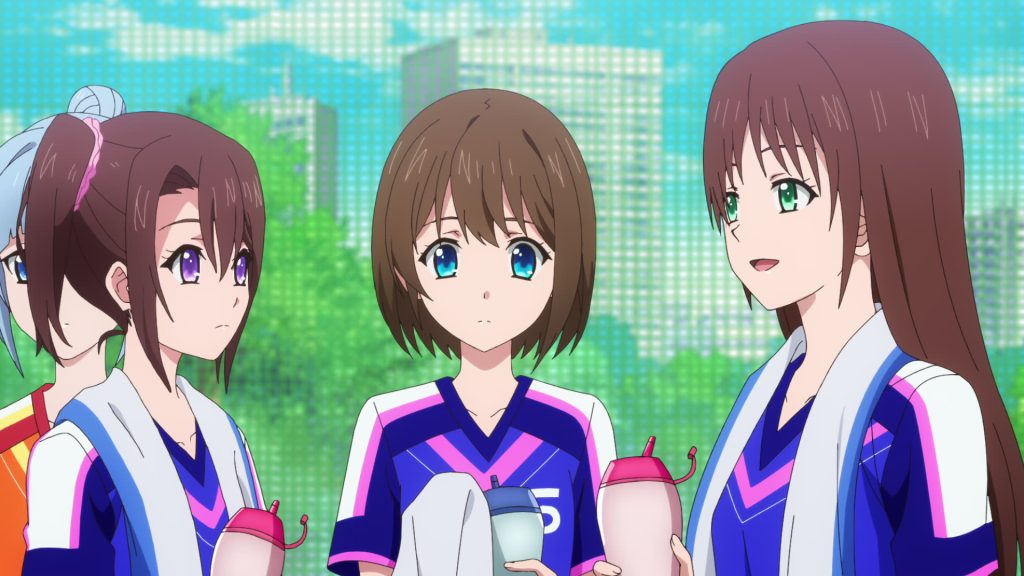 Extreme Hearts Episode 5: What Will Happen Next?
In the fifth episode, Hiyori will decide to start hiring more girls for their team Rise. So she will task Nano to advertise that their team is looking for more members. Undoubtedly, Nano will do her best, and soon, plenty of members will arrive at the hiring spot. The trio will start their hiring process, and each candidate will show their skills one by one. However, they won't be impressed by some candidates, but two of them will win their hearts and ask them to join their team, Rise.
They will start their training soon. The new members will first have some trouble putting effort into becoming excellent players. Hiyori will train them to become brilliant soccer players. Meanwhile, Sumika and Saki will train them in baseball and basketball. Soon they will receive another interview call, and everyone will be eager to know more about the group and their newly added members.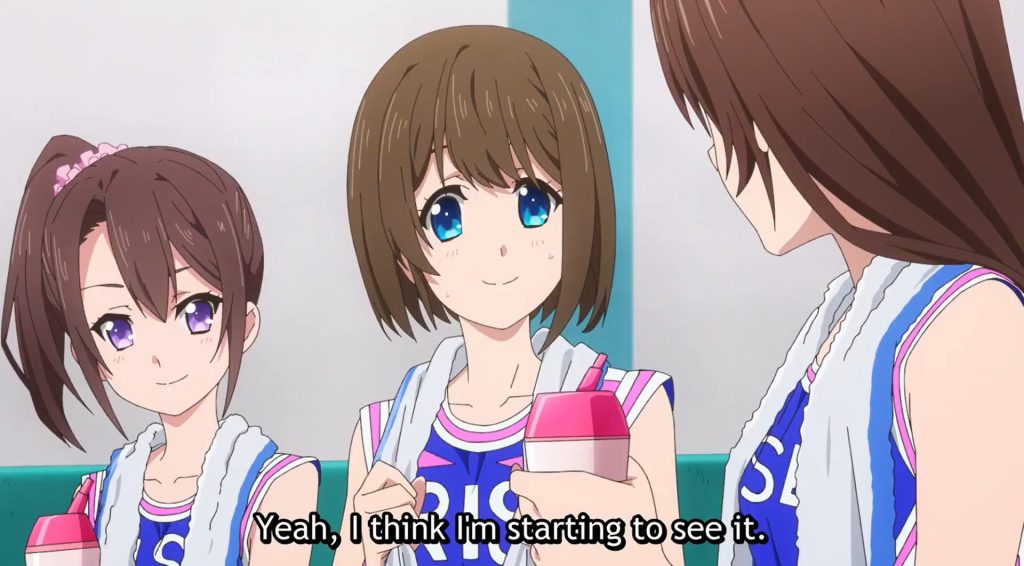 A Quick Recap!
Previously in Extreme Hearts Episode 4, the Rise team won the Extreme Hearts competition. Not only did they win the singing battle, but they also secured a place in their audience's hearts. They seemed happy and celebrated their victory. During their celebration, they learned that the robot-making company wanted to gift them a robot named Nano. Soon Sumika input the details in Nano's database. They waited to see her come into action. After a few seconds, the robot was activated, and they asked her to learn about their practice schedule. The trio was happy with their robot manager, and while they appreciated her, Nano revealed that they had a message.
Sumika later revealed that she changed some settings, and now Nano could see the messages and receive calls. So Hiyori asked Nano about the message, and she revealed that Shinji Ibuki from Dama QON music MX productions had sent them an invitation for an interview. Not only would they get a chance to interview with the Maybee team, but they would also get a chance to rehearse with the Maybee team. The following day they appeared in the Ibuki's location, where the trio met their favorite idol and had a match with them. But unfortunately, they lost the match and decided to hire more members in their group, just like Maybee.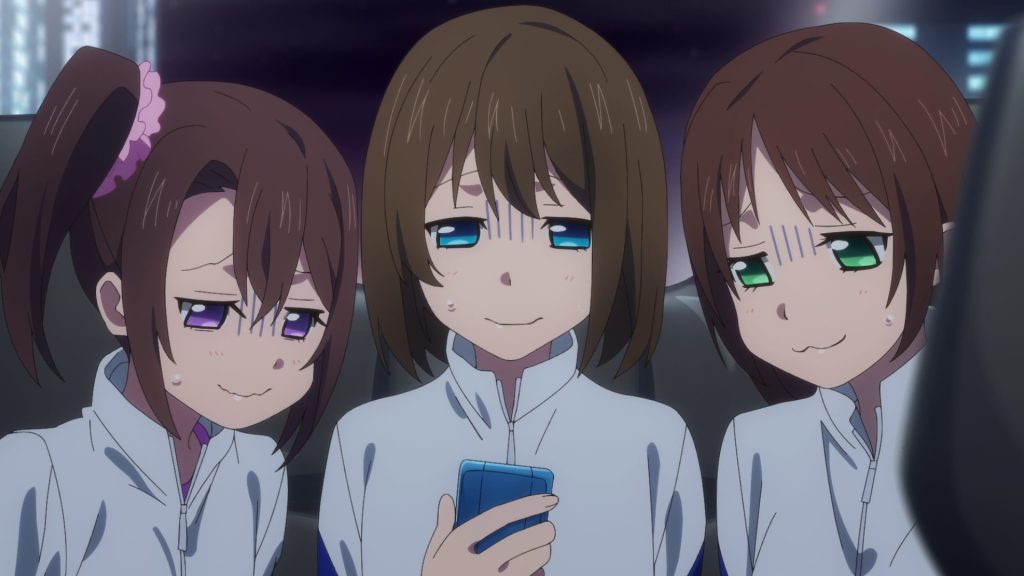 Extreme Hearts Episode 5: Release Date
Extreme Hearts Episode 5 will air on August 6, 2022. It will be available to stream on Bilibili and Crunchyroll. New members will join the team, and things will be insane now. It will be difficult for the trio to teach them everything from scratch. But they will make it. Stay tuned. The Anime Daily will keep you updated.
Advertisement