Advertisement

Delay in releases continues, as Jujutsu Kaisen Chapter 171 will be coming out the next week. So, the previous chapter highlighted a fight about to begin between Megumi and Reggie. On the other hand, Takaba disposes of Hazenoki. Now that Megumi is left alone with Reggie, he brings out his trump card, Domain Expansion. So, as the fight has begun, one is yet to mark his victory. Hence, the final showdown is breathing its last moments. So, here is everything to know about the latest outing.
Tokyo No.1 Colony arc is reaching its end as it comes closer to the last bits of this fight. Plus, a few plot details are yet to be shown light upon. As Megumi reveals his Domain expansion, it is exciting to see what next Reggie will bring next to the fight. A few characters might also find a space in the next chapter.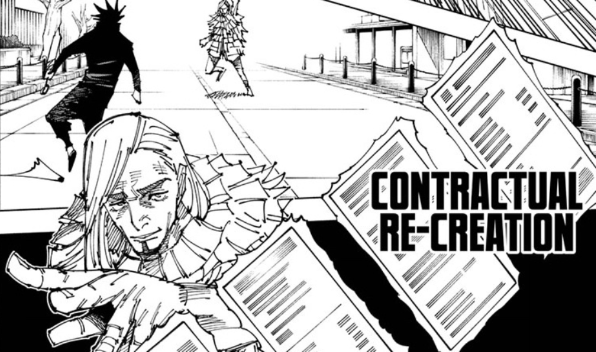 Jujutsu Kaisen Chapter 171: Plot Details!
Details about the upcoming chapter have not been out yet. Plus, little to no spoilers are revealed. So, in the last chapter, a glimpse of Megumi's powerful attack is seen. The DE he has formed takes up the shape of the gymnasium and hides the previous drawbacks it consisted of. Reggie is taken aback at the sheer sense of power and is not prepared to bring out his next attack. This chapter might bring a conclusive end to the ongoing battle and call one of them the final victor.
Plus, an in-depth look into Megumi's DE can also be expected. It will also showcase the previously stalled plot points. This includes Yuta, who is scouting the colonies. However, his location is unknown till now. Tsumiki is also yet to appear. In addition, Kenjuku's true motives have not been out yet. It is also notable that Maki stands as the top member of the family as she eliminates the Zenin Clan.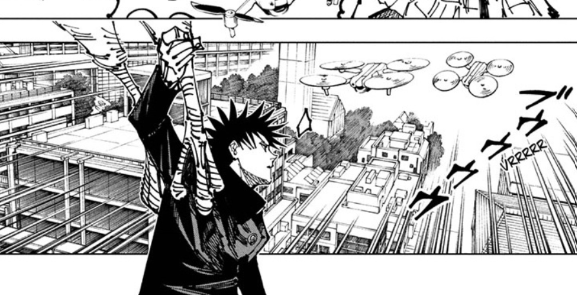 Previous Story Recap!
The 170th chapter of JJK begins with the most awaited fight between Fushiguro and Reggie. As the JJK sorcerer attacks the latter with his Max Elephant, Reggie senses the blow and dodges it. Next, he pulls out a fishing net and captures Megumi's follow-up attack with rabbits. Finally, Reggie's Contract Object Reproduction technique comes out, which he proudly explains to his opponent. However, after suffering from constant blows, Megumi slows down and finds himself not able to call for more Shikigamis.
Hence, he decides to retreat to a gymnasium. This results in Reggie pulling out his technique and following him on a scooter that he took out from the receipts. After spotting his location, Reggie barges two trucks towards Megumi. The fight goes on till Megumi reveals the real reason behind him running away. While Reggie mocks his abilities, Megumi unleashes his Domain Expansion. Chapter 170 ends with Reggie completely baffled as Megumi shapes his DE as Chimera Shadow Garden.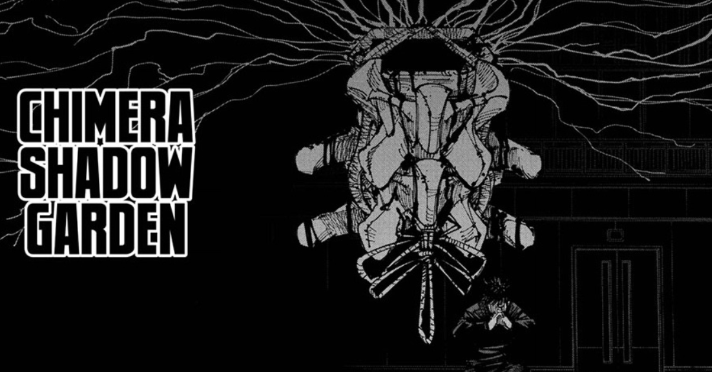 Jujutsu Kaisen Chapter 171: Release Date
While an intense fight gears up, many plot details might find a place in the upcoming chapter. Plus, Gojo Satoru is yet to be freed from the Prison Realm. Lastly, the Tokyo No.1 Colony arc might also come to an end with the release of the next chapter. Jujutsu Kaisen Chapter 171 is facing a delay because of the New Year's break. However, it will be back a week later, on January 16, 2022. The chapter will be available on Viz Media and Manga Plus. Thus, keep coming back to The Anime Daily for the next updates.
Advertisement