Advertisement

Jujutsu Kaisen Chapter 189 will focus on Kashimo and Hakri's final battle. Well, the two had been fighting insanely to win the jackpot. Hakari used his power to stop Kashimo's Infinite Crush power. However, things went south when Kashimo revived and returned with full force. It created a mess in Hakari's life as dealing with Kashimo was now nearly impossible.
However, in the 189th chapter, Hakari will use his powers to defeat Kashimo. He will take advantage of this next jackpot round and try his best to defeat Kashimo once and for all. But his plan won't work as he imagined. Kashimo will find a way to defeat Hakari. Keep reading to know more.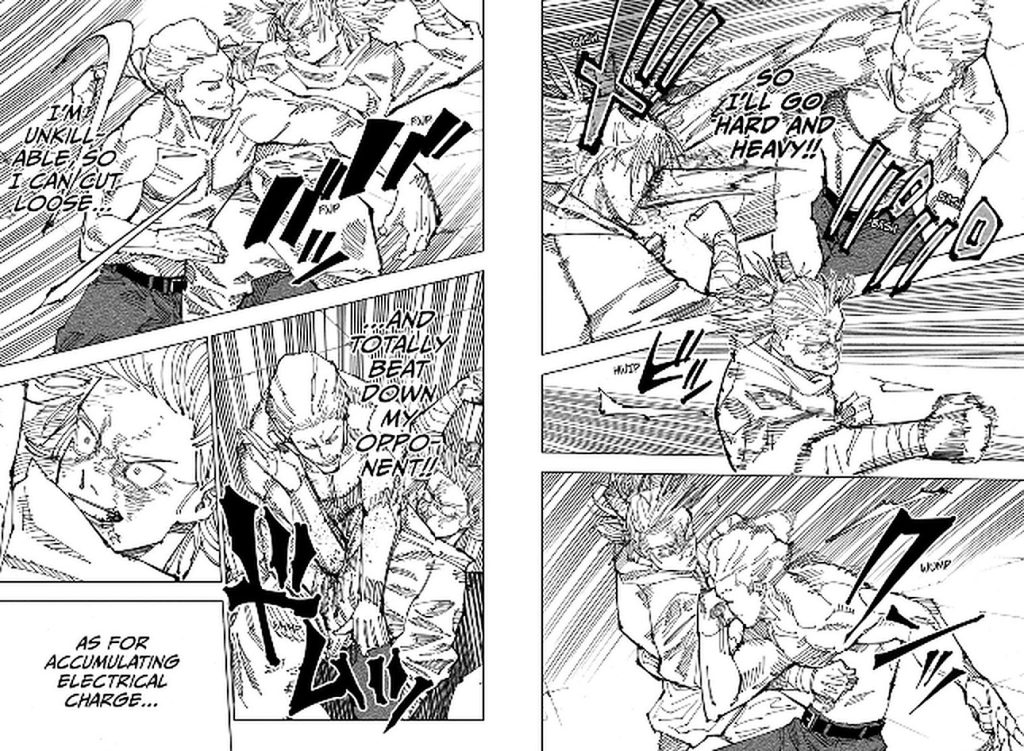 Jujutsu Kaisen Chapter 189: What Will Happen Next?
They will finally enter the Hakari's Domain, and Kashimo will realize they have entered the Fastest Spins version. There they can draw faster- now, the probability of winning the jackpot is lowest. So Hakari collapses to the ground, but it will be enough for him to hit the jackpot, and his Infinite Cursed Energy will help him regain his power. However, after continuing their battle, Hakari throws Kashimo into the ocean. So his Cursed Energy will transfer in the water until he gets neutral.
However, Kashimo will soon shut it down to save his energy. He later summons low-level Cursed Spirits to stay afloat. But Hakari also uses a Cursed Spirit and again throws him back into the water. However, Kashimo will come up with another plan. He will use his Cursed Technique to create Chlorine using electrolysis. Its smell will knock Hakari out, and he will fall into the water. Then, Kashimo will use his Reversed Cursed Technique to poison Hakari. But he will heal, so Kashimo will use another technique to cause a blast.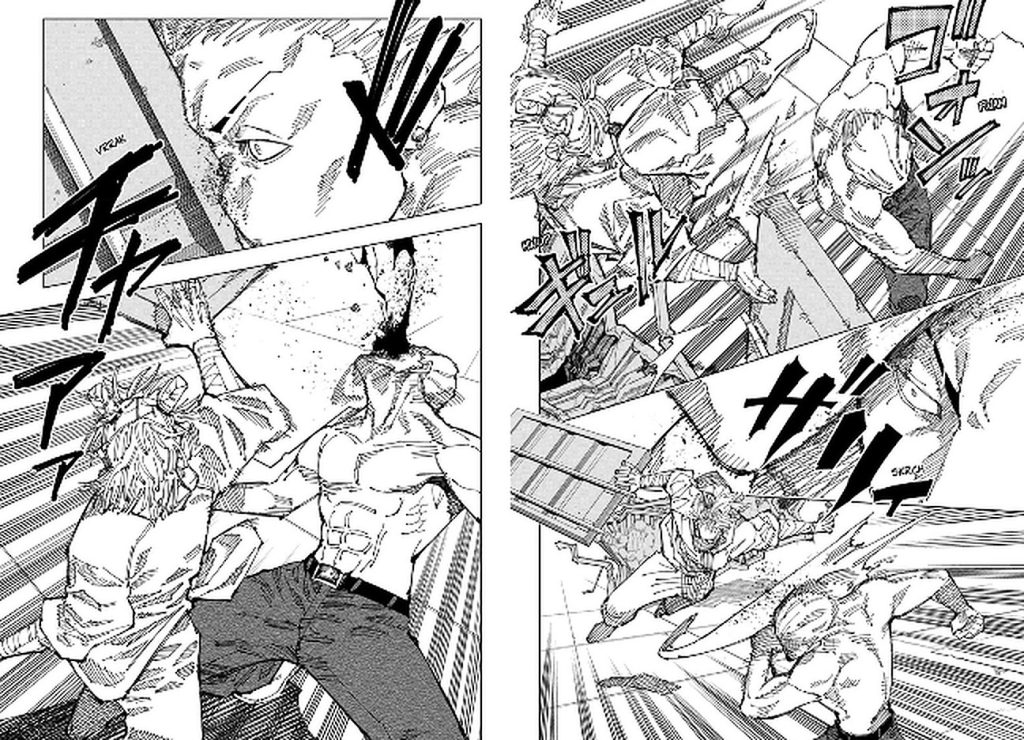 A Quick Recap!
Previously in Jujutsu Kaisen Chapter 188, Hakari and Kashimo had a huge fight. They both appeared to be charging high-speed attacks despite being near the metal containers. They threw the scrap metal at each other and continued to fight insanely. Kashimo smashed Hakari's face. He realized that the curse energy originated from his stomach, and to reverse this energy; he needed to smash his head. So he charged a fatal blow and cut down the energy flow. However, Hakari quickly healed from it, and his damaged brain was also healed.
Kashimo was surprised to see Hakari growing faster. Hakari gave up his immortal body to fill the void and narrow the power gap. He started beating Kashimo until he could hold him by his sleeves. However, Kashimo used plenty of energy to hit Hakari. Later Hakari used his Ruyi staff to use a massive charge flow that injured Hakari's vital organs. His plan worked well as Hakari lost a lot of blood and flesh on his abdomen. Later he tried to use the Restless Chamber again.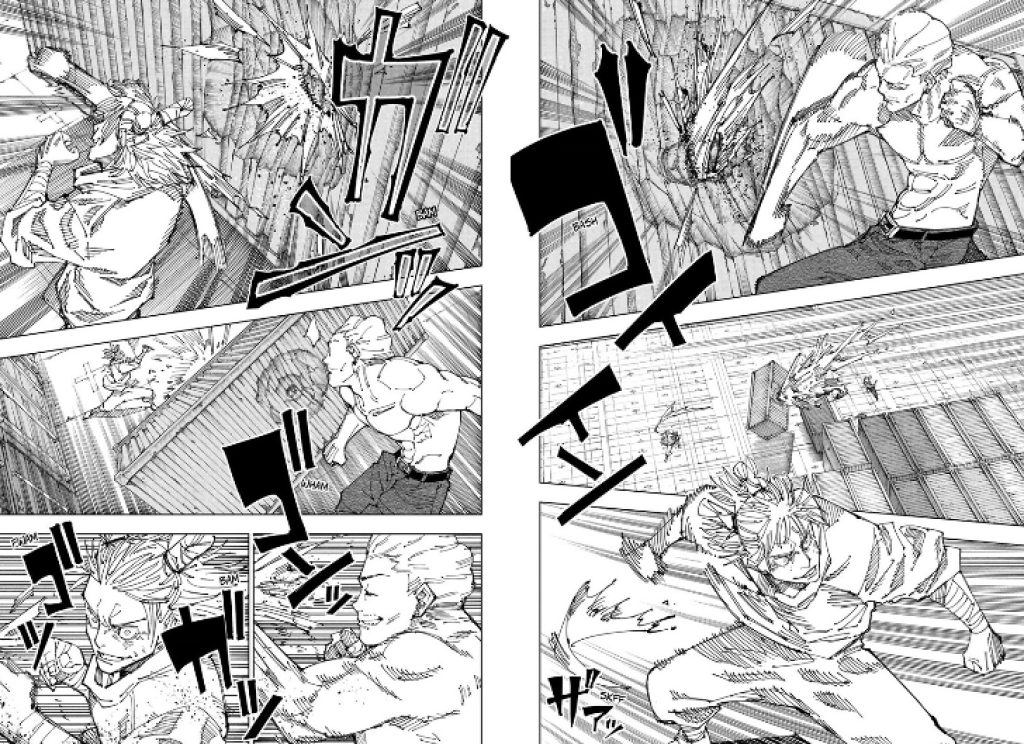 Jujutsu Kaisen Chapter 189: Release Date
Jujutsu Kaisen follows a weekly release pattern. So chapter 189 will release on June 26, 2022, at midnight in Japan. It will be available on Viz Media and Manga Plus. It will finally reveal whether Hakari will survive Kashimo's attack. Stay tuned. The Anime Daily will keep you updated.
Advertisement