Advertisement

The final arc of Kaguya Sama Love Is War is taking all the possible twists and turns. With Kaguya still missing, the story is taking its leisurely time to develop Miyuki's storyline. Chaos has been all-around ever since Kaguya Shinomiya left. First, her brother came out clueless. Next, her father also revealed strange secrets about her family. Now, Miyuki is also struggling to keep the secrets from his family. Kaguya Sama Love Is War Chapter 244 will possibly sort out all these entangled arcs. Here is all you need to know about the chapter.
In the upcoming chapter, the story will continue to follow the Shirogane family. Even though Miyuki's personal relations with his father and mother are not as close, he still cares dearly for his folks. As a result, he will make sure that nothing comes their way. Most importantly, he will make sure that his parents are far away from the Shinomiya family drama.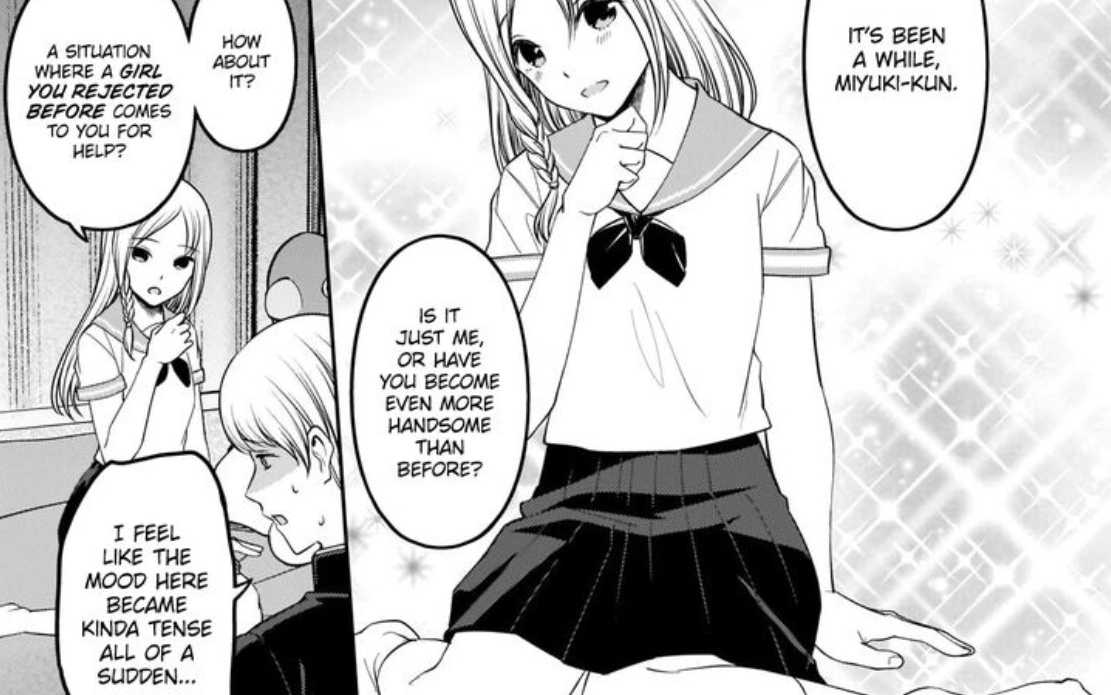 Kaguya Sama Love Is War Chapter 244: Plot Details
The forthcoming chapter of Kaguya Sama Love Is War is titled "How Will The Shirogane Residence Change After This." The title clearly points towards the chaos that is brewing in the Shirogane household. Miyuki's parents are not aware that he is no longer with Kaguya. The confusion grew even more when Miyuki's father mistook Hayasaka for his new partner. Thus, the next episode will look at the circumstances following this confusion.
Cutting off ties from the Shinomiya family was also a big move for the Shirogane. Hence, the new life in front of them is going to be very different from the one that they were living earlier. Leaving the elite business will surely cause some financial turmoil. For Miyuki, the loss of a loved one will play a bigger role in the story. Lastly, Kaguya Sama Love Is War Chapter 244 will also touch upon Kaguya's situation amid the family drama.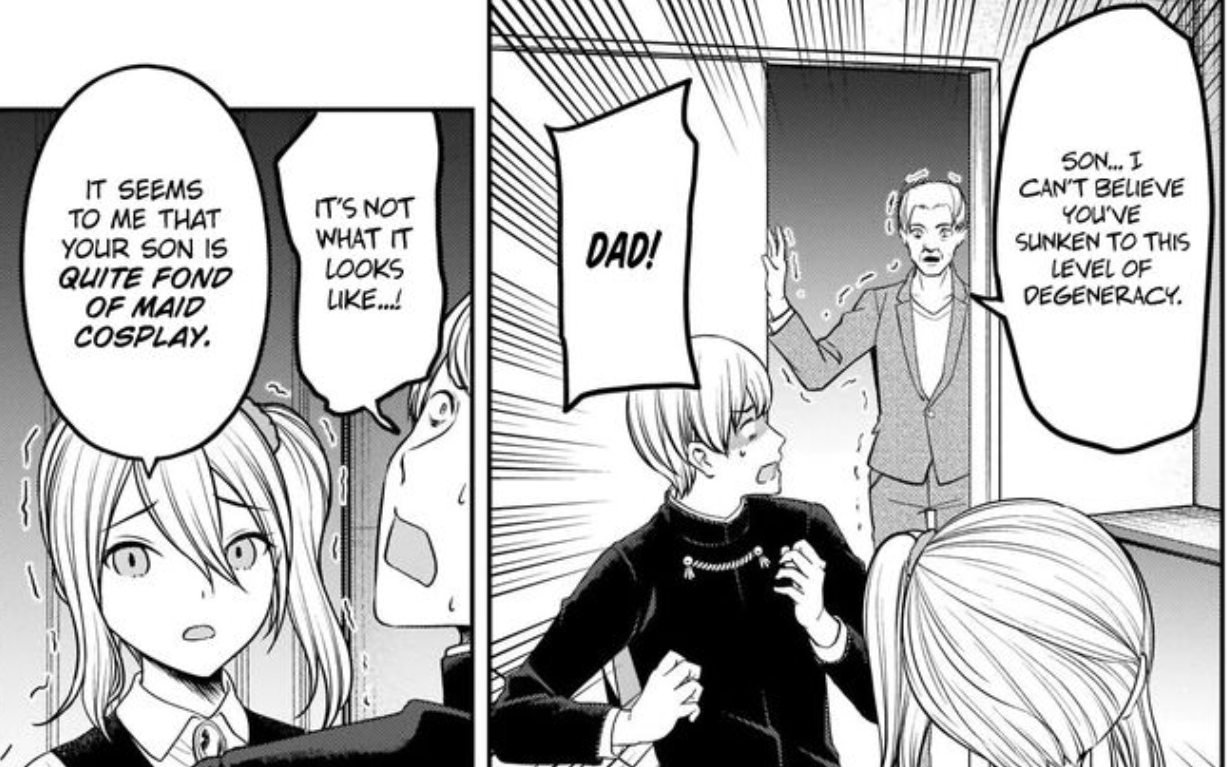 Previous Chapter Recap!
In last week's chapter of Kaguya Sama Love Is War, Hayasaka came in the spend some time with Miyuki. Both of them were in Miyuki's house. They were coming up with strange plans to break the news to Mikyuki's family. The boy did not know how to tell his parents that he was not with Kaguya anymore. Many ideas were considered and rejected. At one point, Hayasaka even suggested that they spread the word that their house burned down.
However, to their surprise, Miyuki's parents walked in on them. The entire situation turned upside down when Miyuki's family suggested that Hayasaka was his new girlfriend. Without having to do anything, their problem was solved automatically. Miyuki's younger sister was quite upset because of this. She confessed that she was missing Kaguya. The chapter ended with confusion for all five of them.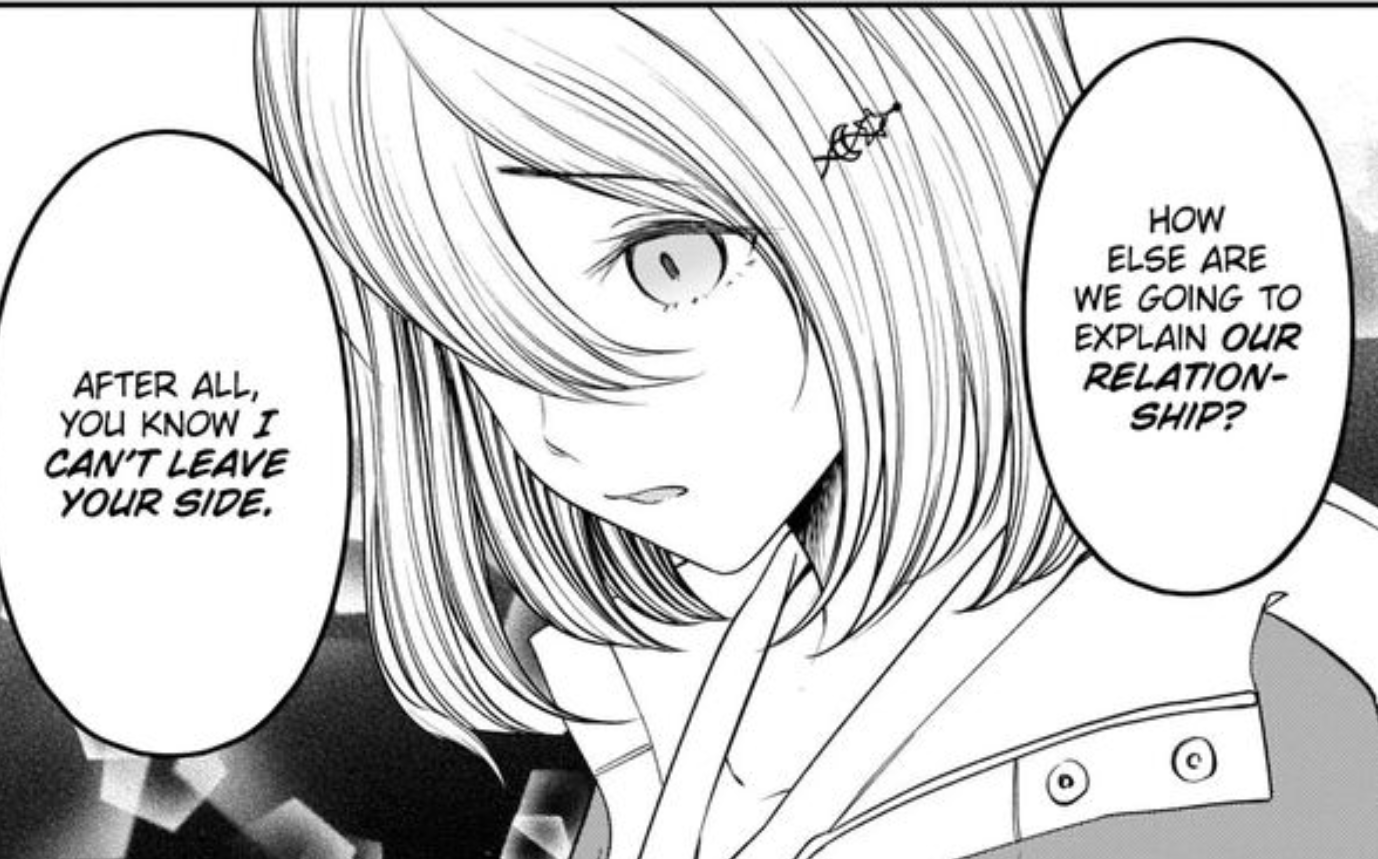 Kaguya Sama Love Is War Chapter 244: Release Date
All secrets will spill this Friday as the real convicts unmask themselves. On the other hand, Miyuki and his father will continue to flesh out all their past. So, Kaguya Sama Love Is War Chapter 244 is set to release this Friday on November 12, 2021. The chapter will be legally available on the official website of Viz Media. Stay tuned with The Anime Daily to get all the updates.
Advertisement