It seems that fans will have to wait quite some time for Kaiju No 8 Chapter 77. The mangaka shared the release date. However, it won't return anytime soon, leaving the fandom anxious to know more about the next narrative. A new calamity has befallen the Sumida ward. Things were turning favorable for the defense force. However, eminent class kaijus have arrived. And it would be difficult for the troops to handle them. Does Kafka have a solution? Here is all you need to know about Kaiju No 8 Chapter 77 release date and plot!
Next time in Kaiju No 8, fans are up for a bloody conflict. It will be a bloodbath in the Sumida ward. At the same time, the strongest troops are present in the Oizumi area. Who will take the lead? Keep reading to find out!
Kaiju No 8 Chapter 77: What Will Happen Next?
The title of chapter 77 is not out yet. But fans can forecast a lot on the next drama. In the Sumida ward, the defense force will send its best troops. Kafka, Ashiro, and Shinomiya will all take part in taking down the eminent class kaijus. Kaiju No 10 is leading the war. And it seems that the other kaijus are targeting only the strategic wards. What is their plan? Only chapter 77 will unfold.
Meanwhile, there are not enough troops to handle these elite monsters. Therefore, till others arrive in Sumida, Ashiro will take the lead again. With her weapon, she can strike blows from Tachikawa. She might be the only one who could handle such monsters with her colossal killer machine. The fight will see Shinomiya come to the front lines. It seems she knows one of the kaiju. The next plot will shed more light on their relationship.
A Quick Recap!
Kaiju No 8 Chapter 76 opened up with Mina Ashiro showcasing her skills. Others hailed her as the colossal killer. It takes skilled personnel to handle giant weapons such as hers. The defense force scientists concluded that that could have reduced disaster 6 to one-third of its damage had they tasked Ashiro for the job. Meanwhile, in Oizumi, Ashiro gave a final blow to the giant kaiju, shredding it into big blobs.
The platoon troops secured all the areas and took things under control. But they were cautious as Kaiju No 9 would return anytime soon. Right then, Kaiju No 10 had made appeared. In the Sumida ward, a few more eminent class kaijus also hijacked the area. Kafka reasoned that they had come for him. The chapter brought to a close after one of the elite kaijus called Shinomiya's name.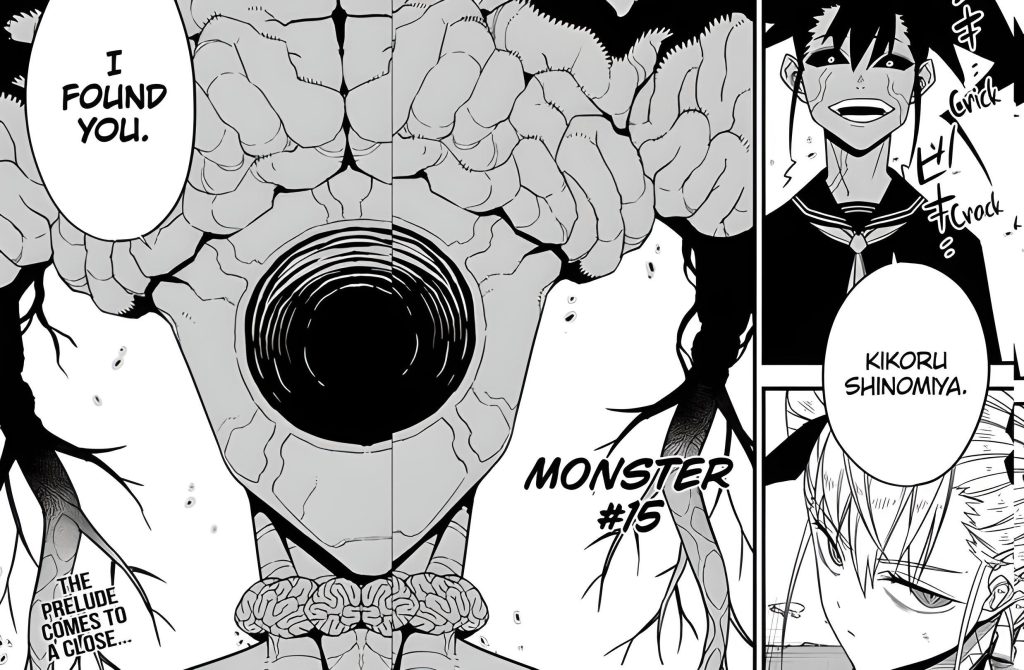 Kaiju No 8 Chapter 77: Release Date
The author has taken a two-week break. So new chapter won't release until 2023. Kaiju No 8 Chapter 77 is slated to come out on January 6, 2023. However, there could be additional delays. English translation may take some time to be out. Be sure to keep checking back on this page for more updates. Meanwhile, catch up on all the chapters on Viz Media. Stay tuned to The Anime Daily!