In a bit of good news, Kingdom Chapter 745 is lined up for this week's release. And it brings us to the lull in our excursion. In the last chapter, fans saw that an assault came on Riboku when he was in the thick of the fight. Yet his troops remained loyal and came to rescue him on every attack. Now the war is taking a bloody turn, and many of the beloved characters will die. So here is all you need to know about Kingdom Chapter 745 release date and plot.
The conflict is heating up with each new outing. And the outcome of the battle will only become clear in Kingdom Chapter 745. Fans are curious about Riboku's faceoff. But keep reading to know everything!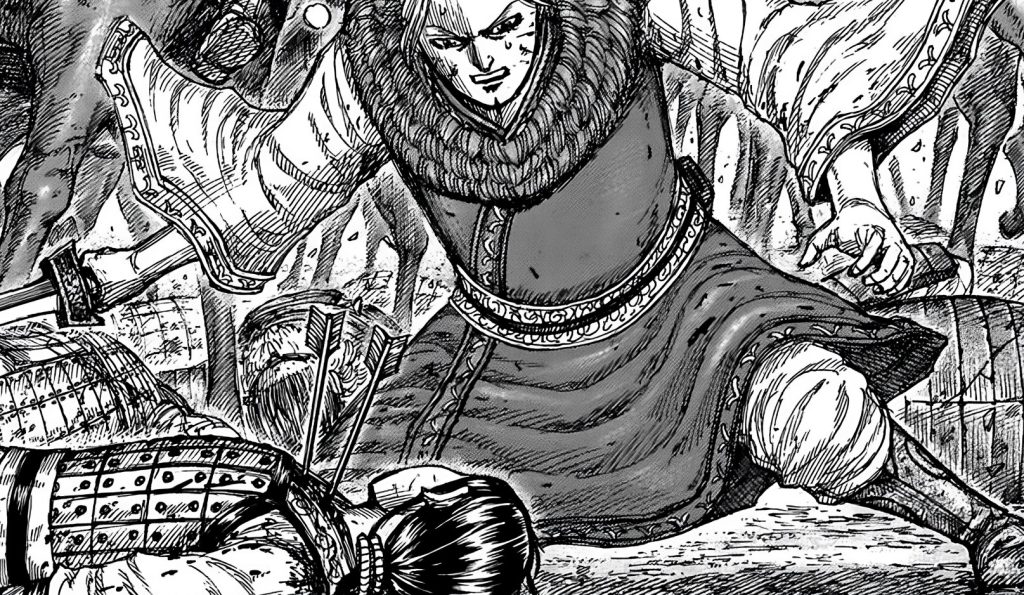 Kingdom Chapter 745: What Will Happen Next?
Chapter 745 of Kingdom will feature the ongoing fight between Futei and Ringyoku. There was a cliffhanger at the conclusion of the chapter. And fans still don't know who will die in the conflict. It seemed that they were both hurt, although Futei's injury was more fatal. So far, Kanki has done very little to aid in the war. Shin is also not present. But he may be engaged in a battle with the other foes who are making their way to attack Riboku. Finally, Kanki himself might turn the tables on the war.
However, he must use his considerable brainpower to shape the battlefield or risk seeing his efforts squander away. By anticipating Riboku's every move, Kanki may be able to set up a deadly ambush on him. But there's a chance that Kanki may meet his historical end. His closest aides would all perish here. How successful will Shin and Mouten remains an open issue. Would natural calamities (as in the history) just occur and give them a way to escape? All will unfold soon!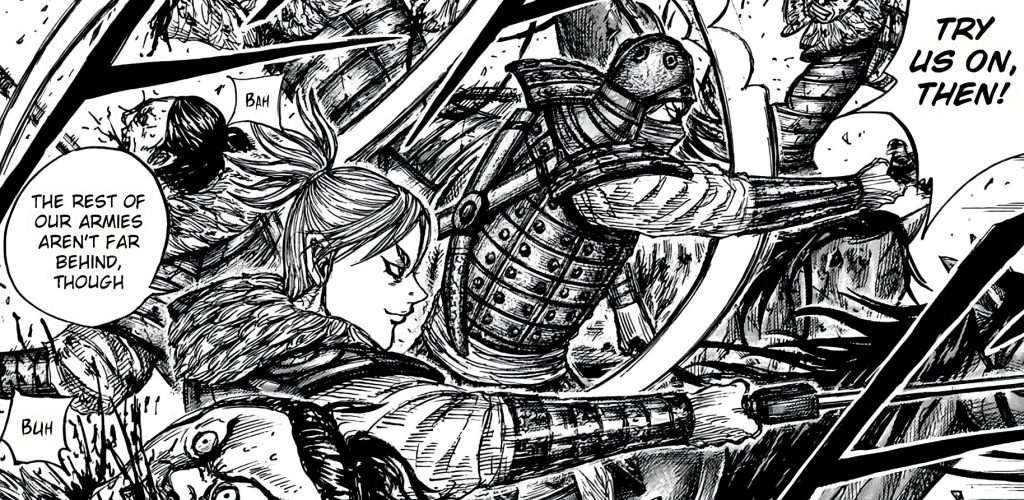 A Quick Recap!
The title of Kingdom Chapter 744 was 'The Promise.' The chapter opens up with Riboku putting his life on the line for Kaine. However, she was upset that Ribuku put himself in danger for her. Suddenly an arrow quickly came at him. Kaine tried to deflect it, but it went through her heart. Once again, every single arrow from Koku'Ou found its target at Kaine. The sudden strike had left Riboku shocked. He dismounted to approach Kaine, but Ringyoku stopped him. One person hit the other, and vice versa.
Meanwhile, the army of Riboku reacted quickly and encircled the city. Ringyoku led his soldiers to fight back. Both the army shared blows. Ringyoku launched a strike, knocking Riboku to the ground. Kanki's soldiers rushed toward Riboku. But Futei and Bafuuji reached the war field just in time. The soldiers fighting for Kanki were shocked to see how quickly their pursuers were closing the gap. In the meantime, Kaine ordered Futei to rescue Riboku. The chapter ended with a swordfight between Ringyoku and Futei, in which both characters faced injuries.
Kingdom Chapter 745: Release Date
It will be interesting to see who will die between Futei and Ringyoki. However, going by historical accounts, fans will be sad for the next buildup in the storyline. Kingdom Chapter 745 will release on January 12, 2022. Fans will be able to catch all the chapters of the manga only on the official pages of Kodansha. Keep an eye on this to get more updates. Thus, stay tuned to The Anime Daily!