Once again, the fans of Komi Can't Communicate are rejoiced to watch yet another installment. The last episode will be filled with exciting storylines. From long stares to blood agreements, Komi suffered it all in a single episode. However, the biggest takeaway of the outing was the entry of a new classmate, Omoharu Nakanaka. Her presence in the class is making Komi nervous. So, what will happen in Komi Can't Communicate Episode 6? Can Komi's friends keep her away from this new clingy peer? Here is all you need to know.
In the next episode, Komi is likely to try her luck in the art of comedy. She is going to try to make her friends laugh. After all the attention that she got because of her summer uniform, Komi is finally feeling confident in herself. So, it will be interesting to see how she tries out new social activities. The episode will also touch upon Tadano's past as Chuunibyou.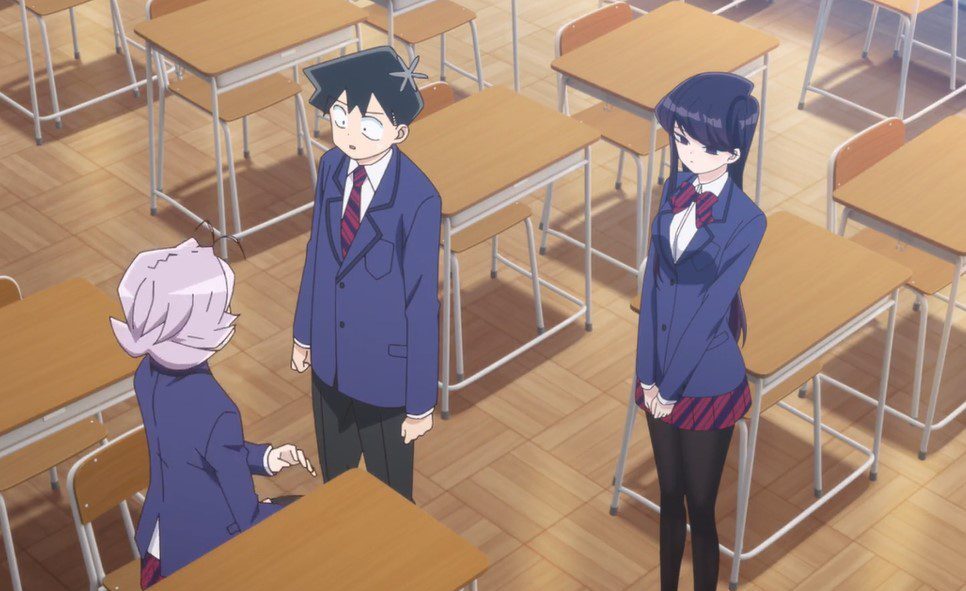 Komi Can't Communicate Episode 6: Plot Details
The upcoming episode of Komi Can't Communicate titled "Jokes." The next episode will continue to focus on the growing relationship between Komi and Omoharu Nakanaka. The girl herself revealed that she has eighth-class syndrome. Moreover, she has instantly connected with Komi as she too has speech syndrome. Omoharu want to make Komi her 'princess Komilia.' However, Komi is taken aback by such proximity.
Later on, Nakanaka came to the rescue of Komi. He explained that Omoharu was a Chuunibyou. This refers to teenagers who are delusional about themselves and the world. Komi Can't Communicate Episode 6 will touch upon Tadano's past on how he was a Chuunibyou too. Moreover, Komi will also try to clarify things for Omoharu as he does not wish to sign a blood agreement with her. Additionally, Komi will also try her luck in cracking some jokes along with her friends.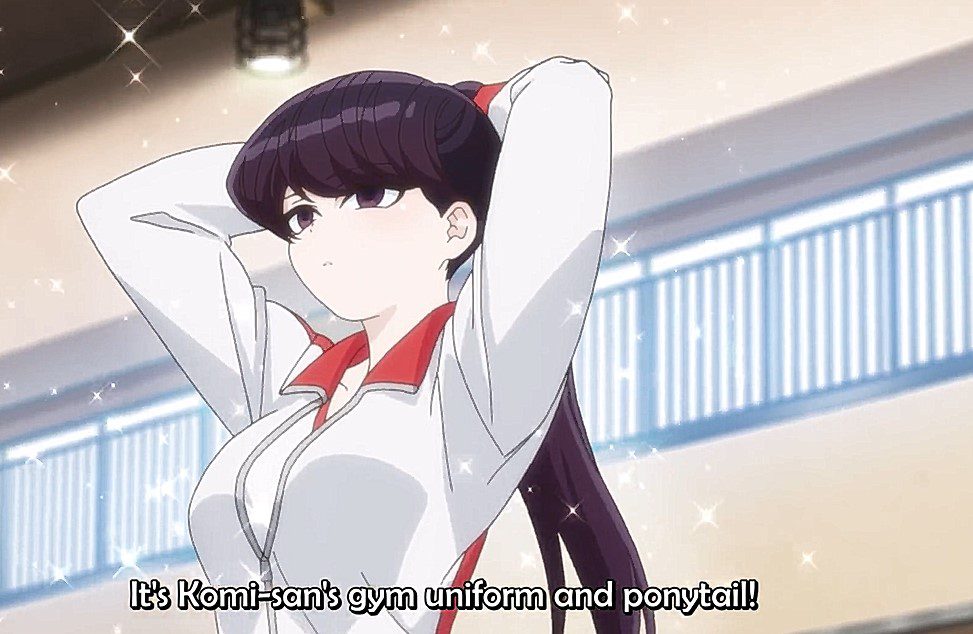 Previous Episode Recap!
After the summer break, Komi returned back to school. As she entered the classroom, all the students were stunned to see her in the summer uniform. Even Tadano could not utter a word after seeing her. When the fitness test began, Komi easily defeated Yadano, who had challenged her in the first round. Later on, Komi invited Najimi and Tadano to her house. They all went to Komi's residence after school.
All three of them had a wonderful time at Komi's house. Her mother also greeted the two guests with warm wishes. Najimi even mistook Komi's mother to be her sister. The next day, Komi and her friends went to a ramen shop to explore various Korean delicacies. Komi explained that it was her wish to visit this shop with someone. The episode ended with the introduction to a new classmate named Omoharu Nakanaka.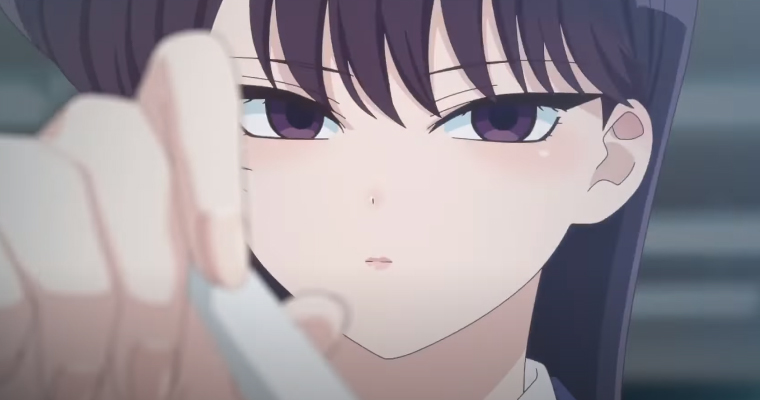 Komi Can't Communicate Episode 6: Release Date
The sixth episode of KCC certainly has a lot of drama held in store for the fans. Komi is taking the baby steps to overcome her speech struggles. Komi Can't Communicate Episode 6 is scheduled to release in the next two days on Thursday, November 11, 2021. The episode will be available on Netflix. Stay tuned with The Anime Daily for more updates.