Advertisement

Kubo Won't Let Me Be Invisible Chapter 98 is currently running on a hiatus. Viz Media has already updated the release schedule of the upcoming chapter. And it suggests that the chapter would be on a break for longer than a week. While fans are disappointed with such a long break, they are also excited to see what is coming next. The Fireworks show is like the best time of the year. Thus, it is likely that Kubo won't let this moment pass without making it special. So, here is everything fans need to know about the latest chapter.
The 98th chapter of Kubo will open with Shiraishi and Kubo enjoying a good time at festive. Fans are hoping to see a new bond between the two as they come closer to the fair. It will be interesting to see what Shiraishi does for Kubo to make this moment special.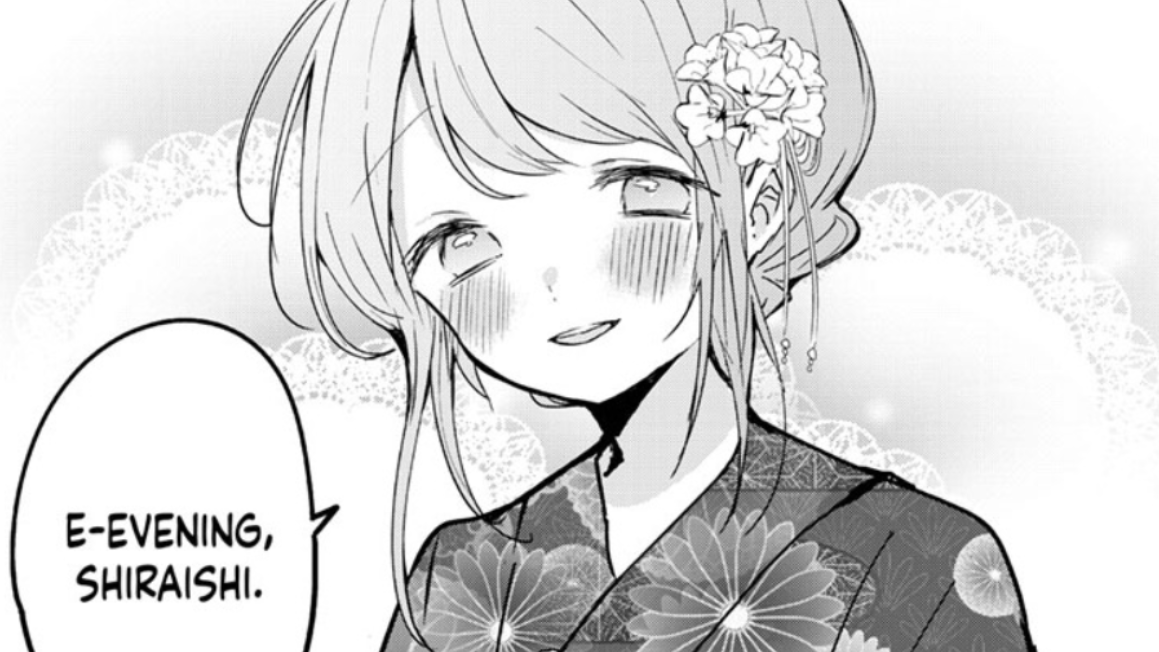 Kubo Won't Let Me Be Invisible Chapter 98: Plot Details!
The next chapter of Kubo will deal with another date with Shiraishi and Kubo. This time, the two of them are having a good time at the fireworks show. Kubo had turned up wearing the most beautiful Kimono that Shiraishi had seen. On top of this, she was so excited to show the dress to Shiraishi that she did not even wait for him to come and pick her up. Now, these two love birds will share a bowl full of Takoyaki.
Later on, they will wait until dawn and enjoy the fireworks. It is most likely that Shiraishi and Kubo will share a special moment. Kubo Won't Let Me Be Invisible Chapter 98 is expected to end with an intimate moment shared by the two leads.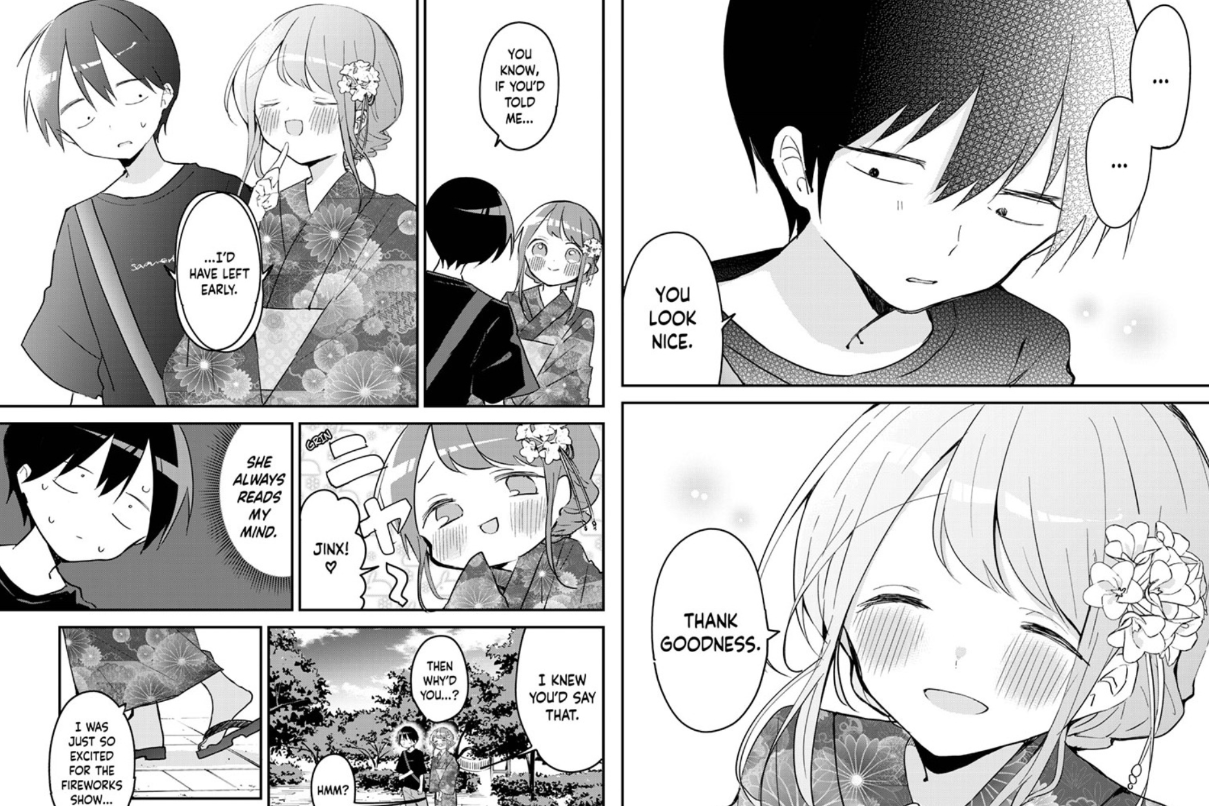 Previous Chapter Recap!
The last week's chapter of Kubo Won't Let Me Be Invisible started with Shiraishi getting ready to meet with Kubo. Just when he was about to leave, his sisters came to invite him to the Fireworks show. But Shiraishi made the excuse of his mother getting worried. But the twin sisters did not believe him. Just then, there was a knock on the door, and Kubo walked in. A nervous Shiraishi rushed inside the room to avoid looking like a mess. To Shiraishi's surprise, Kubo was wearing a beautiful Kimono.
Thus, they walked outside the house. Shiraishi apologized for making him wait for so long. Kubo did not mind it and asked him how she was looking. All he could say was that she looked nice. Kubo said that she could not wait for him to see the dress. Thus, the two of them walked to the fare. When Shiraishi mentioned that he was starving, Kubo jumped with excitement and exclaimed that she wanted to eat Takoyaki.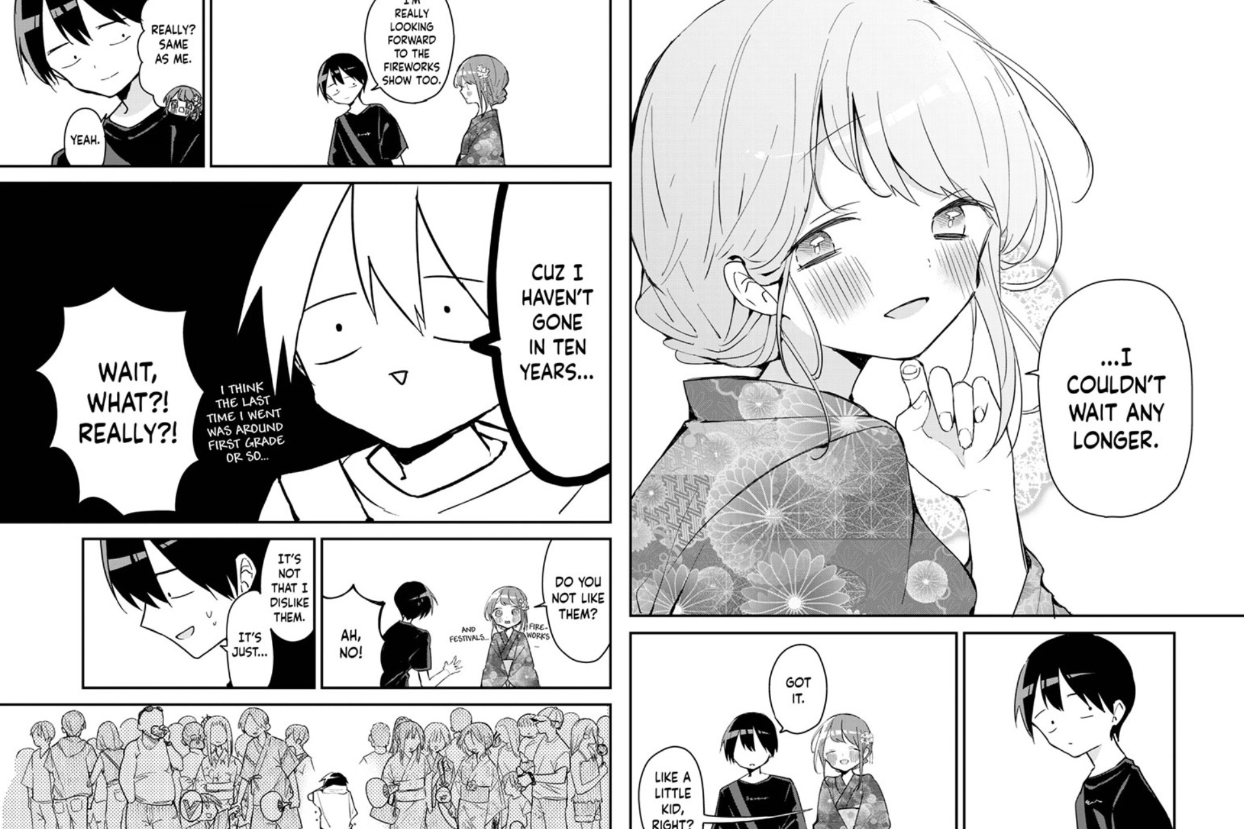 Kubo Won't Let Me Be Invisible Chapter 98: Release Date
Kubo and Shiraishi's love story will continue in the next outing scheduled for the following week. So, Kubo Won't Let Me Be Invisible Chapter 98 is set to release next Wednesday on January 19, 2022. All chapters will come out timely on the official platform of Shonen and Viz Media. In case the makers reveal more details about the series, we will be sure to update this section. Thus, keep an eye on this space to find out more.
Advertisement