In the queue for this week's release, Lookism will see the climax of the war between Big Deal and Workers. So far, fans have seen new people joining on either side in the fight. First, Sinu Han arrived to fight on Big Deal's side. Whereas Mandeok joined the Workers. In chapter 424, Burn Knuckles also dipped into the conflict. These people have chosen to support the side which aligned with their interests. However, now an unexpected visitor has also stepped in. He could well single-handedly change the battle's outcome! Here is all you need to know about Lookism Chapter 426 release date & plot.
Next time in Lookism, the battle is about to take a U-turn. Big Deal was exhausted and was on its last legs. Only Zack, Daniel, Vasco, and Sinu Han fought against Workers. However, this is where the fight will pick up the pace! Keep reading to find out more.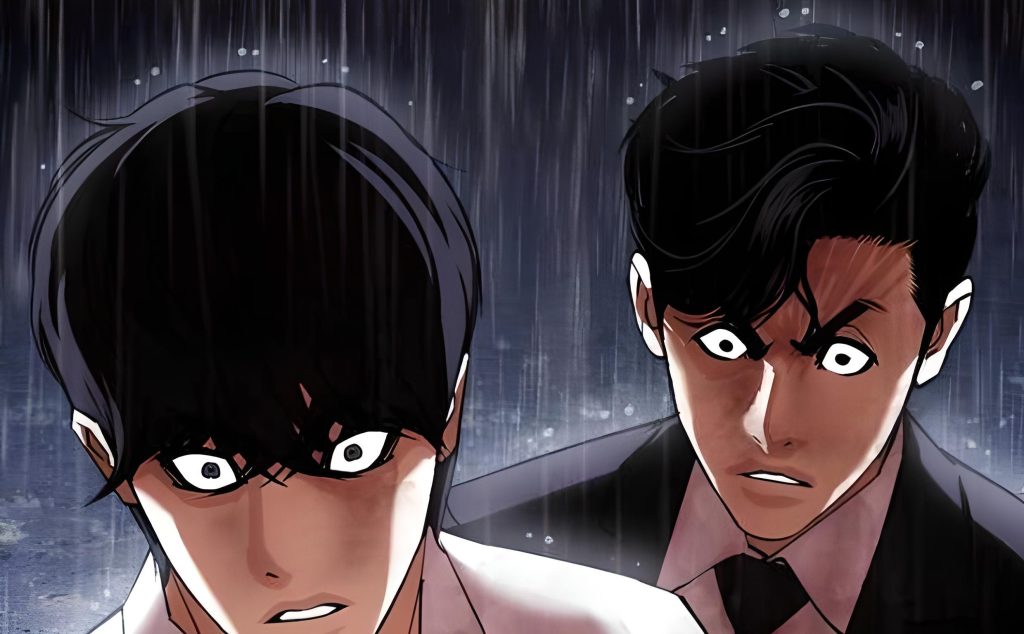 Lookism Chapter 426: What Will Happen Next?
Lookism Chapter 426 will showcase the strength of Gun Park. His arrival shook everyone. Many in the street were enemies of Gun. However, even an enemy can sometimes be a friend in need. But Gun doesn't have any interest in protecting the street. He has his own motives. It is clear that Charles Choi has made a deal with him. Therefore, the next chapter will expose his intentions. Meanwhile, Big deal was in a pathetic state. And Jake Kim was humiliated to see an enemy helping.
Is now the perfect time for Big Deal to regroup and show their last ounce of strength? Whatever the outcome, the Workers will surely lose the upper hand in the battle now. However, now that Big Deal has an unusually huge advantage, there is a chance that others will show up in Chapter 426. Eugene is still standing on his feet. And it seems he will call the first affiliates for reinforcement. Only time will tell how the battle will take a turn!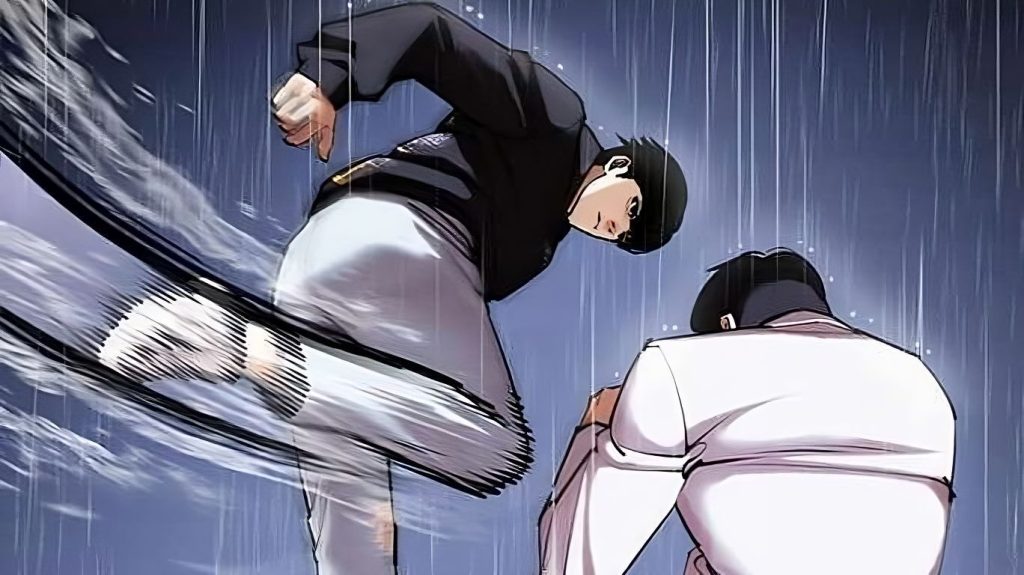 A Quick Recap!
Lookism Chapter 425 continued the ongoing battle between Workers and Big Deal. The chapter began with Yuseong shocked at seeing Daniel having the upper hand in the fight. Even after the war with Yohan Seong, Eugene couldn't push back Daniel. Meanwhile, Daniel kept giving huge blows to Eugene. The panel turned to a flashback of Daniel and Gun. He advised that Daniel should use his eyes to figure out his opponents and predict their next move. It was clear that Gun trained Daniel to become a better fighter. The focus then turned to Mandeok and Zack.
He was shocked to see improvement in Zack's fighting style. Mandeok imagined their past fights that Zack was weak and used to be like an insect. But now Zack had grown Iron Wings. The plot took to the story behind Zack's growth. In a flashback, fans learned that Zack's monk was once a boxer. And he was the one who taught Cho Ma how to box. On the other hand, as the Big Deal stood up. They were about to attack the workers. However, Gun Park stepped in and brought the chapter to a close.
Lookism Chapter 426: Release Date
Lookism Chapter 426 will come out this week. English translation takes a while to be out. So fans can expect for chapter 426 to release by December 13, 2022. Meanwhile, check out all the previous chapters only on the official pages of Kakaopage, Naver, and Webtoon. There is no delay in the release date. However, The Anime Daily team will keep you updated. Stay tuned!