After Shueisha's Christmas Publication break, fans will finally get a big surprise. They will learn how Dabi and others plan to destroy the heroes. Well, the villains are overpowering them and already winning the war. So it will be chaotic for the heroes to deal with it. Further, in My Hero Academia Chapter 377, the heroes will find themselves in a messed-up position. But something unbelievable will happen. It will change the face of the battlefield. Keep reading to know more.
The 377th chapter will continue the battle, and the heroes will suffer. They plan to use the divide-and-conquer rule. But it goes in vain as the villains use a counterattack. Soon someone tries to inform the UA High about the current state of the heroes. But the person's lack of awareness creates chaos for the students.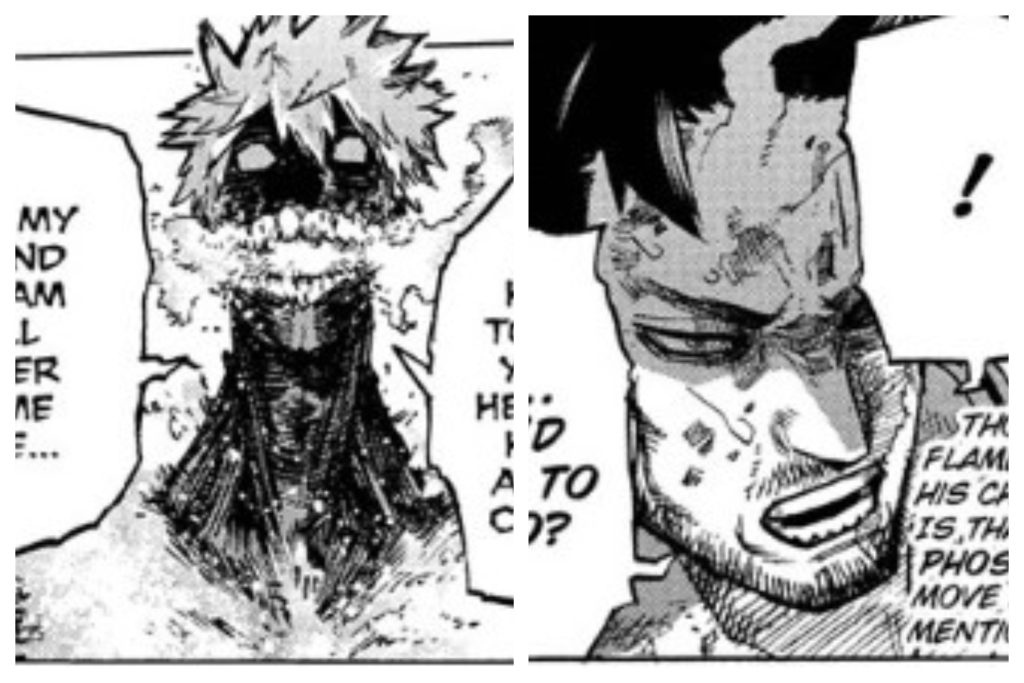 My Hero Academia Chapter 377: What Will Happen Next?
The next chapter opens up with a narration hinting that the heroes are in trouble as their divide-and-conquer plan failed. The spoilers cut back to UA High while the heroes fight against the villains. Present Mic arrives at UA high through a portal to warn Aizawa that their mission has gone wrong. Sadly, a Twice clone also enters the portal and starts multiplying. It then attacks Manual, Aizawa, and Monoma, forcing the UA Student to shift their focus from Shigaraki.
Soon a large explosion damages the structure. It starts to fall. Meanwhile, Shigaraki asks whether Midoriya needs to talk and asks if Tomura is still there. But it seems useless as Tomura is Deku's villain. He then uses Ore which alerts Deku that Tomura is returning. Mandalay tries to inform everyone about it. But their system is still hacked. A tired Deku uses Gear Shift and decides to rest. Otherwise, he won't be able to breathe. At the same time, AFO has trouble controlling Tomura.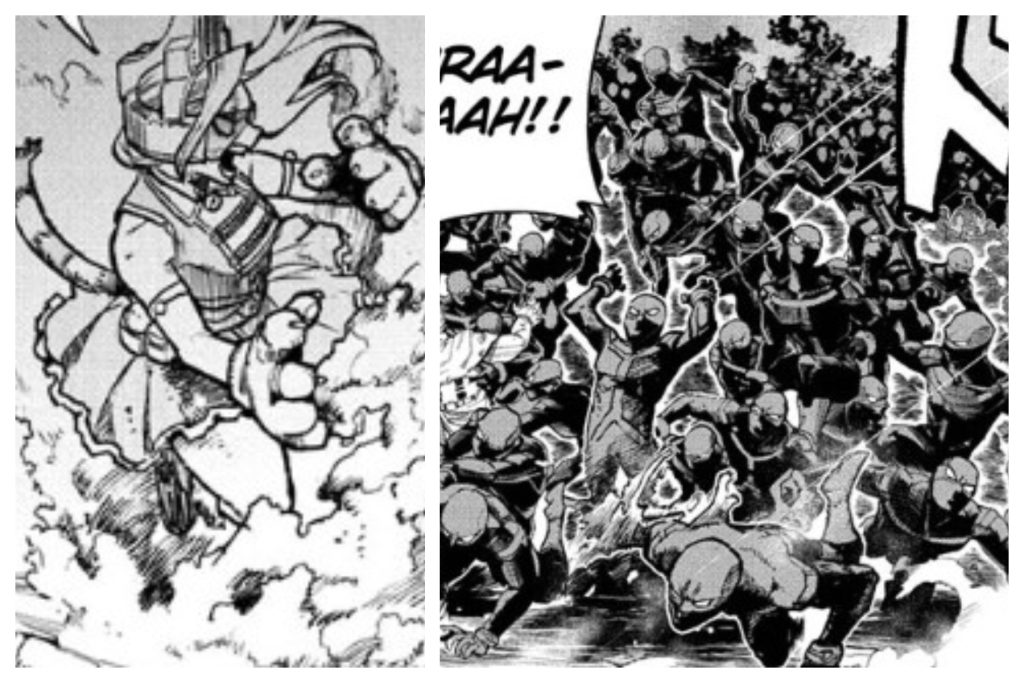 A Quick Recap!
Previously in My Hero Academia Chapter 376, Tsuyu Asui and Ochaco Uraraka fell out of Kurogiri's portal and found themselves in chaos. The entire environment was covered with fire and Twin clones. In the middle of it, Uraraka voiced the sentiment of not finding a way to speak to Himiko Toga about love. However, Toga quickly dropped her Twice disguise for a brief period to reveal no love left within her. Meanwhile, various Pro Heroes and UA Students were trying to deal with Dabi's extremely hot flames and Twice clones. It was when Kyouka Jiro and Fumikage Tokoyami spotted Asui and Uraraka.
Tsuyu commented on Jiro's missing ear, and later Tokoyami commented how the battle turned chaotic, while Jiro reflected that Toga was behind Twice clones. But after witnessing the chaotic situation, Tokoyami stated that it wasn't a battle anymore, and it turned into Endeavor vs. Dabi. The former realized that the flames on Dabi's chest were Shoto's move and asked Dabi about Shoto. He stated he wanted to bring Shoto's corpse as a gift, but he failed. Meanwhile, All For One laughed at the scene before voicing his internal monologue.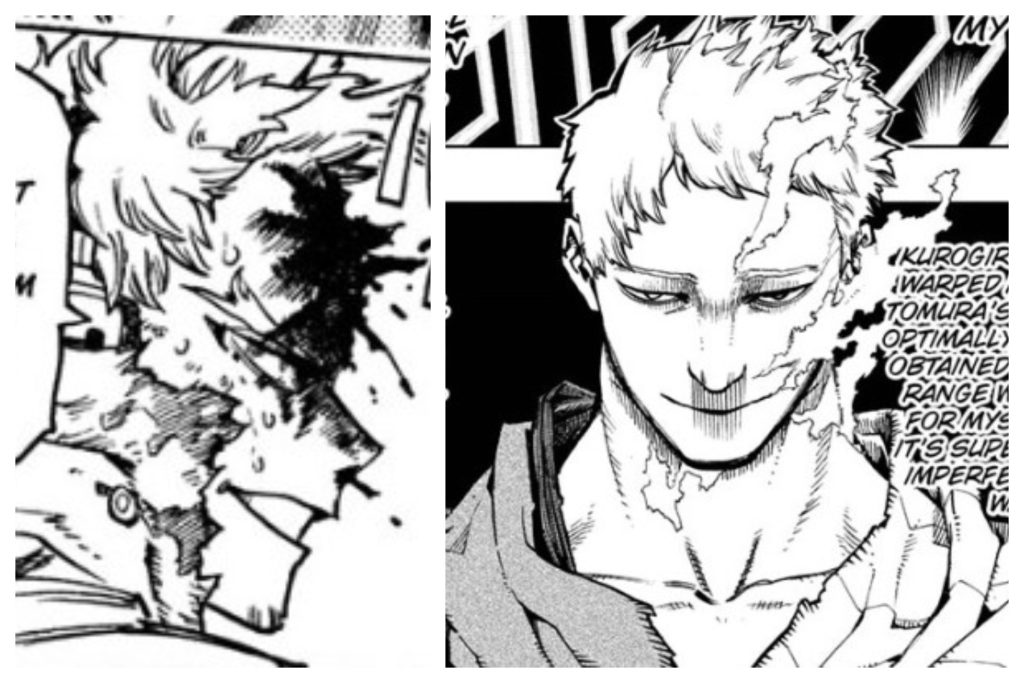 My Hero Academia Chapter 377: Release Date
Now things will start to twist as Tomura is recovering his personality. So there's a chance that heroes will take advantage of this situation. You will learn it in My Hero Academia Chapter 377, which will come out on January 6, 2023. It will be available on Shonen Jump, Viz Media, and MangaPlus. Stay tuned. The Anime Daily will keep you updated.