Advertisement

Koichi's state after Six's last strike is very uncertain. The vigilante might be heavily hurt or must have faced a few injuries for the least. Koichi has delivered a tough fight to his opponents while harboring many wounds. Thus, he might need aid as soon as possible. On the brighter side, Pop step and Knuckleduster have finally recovered. However, it is unsure if they will continue being outlaws or become civilians. My Hero Academia Vigilantes Chapter 124 will answer all of such questions. Plus, the main focus would be Koichi's future from here on. So, here is everything about it.
The upcoming chapter will follow the occurrences after the huge damage done to the city, Naruhata. It will be seen if there were any casualties or was Koichi and other heroes able to save every resident. Moreover, what is in the future for Pop Step and Knuckleduster? The next chapter will highlight these details.
Do Not Miss: My Hero Academia Vigilantes Anime: Is It Happening In 2022? Aizawa's Backstory In An OVA?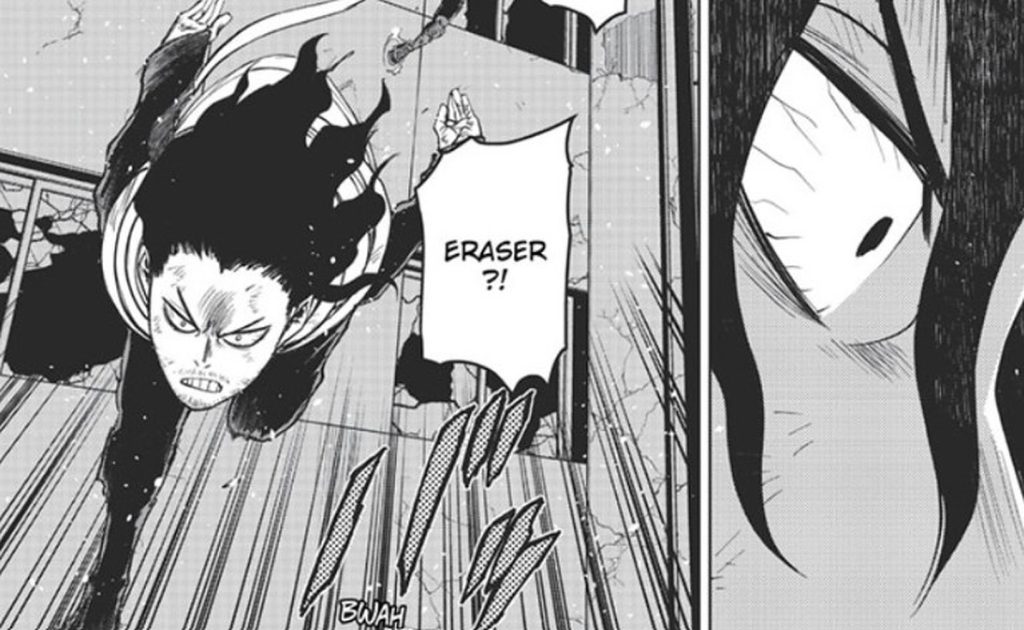 My Hero Academia Vigilantes Chapter 124: What Will Happen Next?
The status of the young vigilante is yet to be located. Aizawa found Koichi on the floor, but he was unconscious. This proves that the young boy is severely injured after the long fight and the last encounter with his opponent. Thus, My Hero Academia Vigilantes Chapter 124 might find Koichi in a hospital fighting to get recovered and join others. He has done a great deed, and now is the time for him to rest. Moreover, his future ventures are in question.
It is likely that Koichi might become a full-time hero after this. He will surely be seen with a scar after Six's strike. However, this shall stay as a memory of his heroic deeds. On the other hand, he will also meet Pop Step and Knuckleduster. Both the vigilantes are now alive and in well health. Therefore, a union is soon to come. The location of All For One is yet to be known, but after Six's defeat, there is hardly a chance he would stay.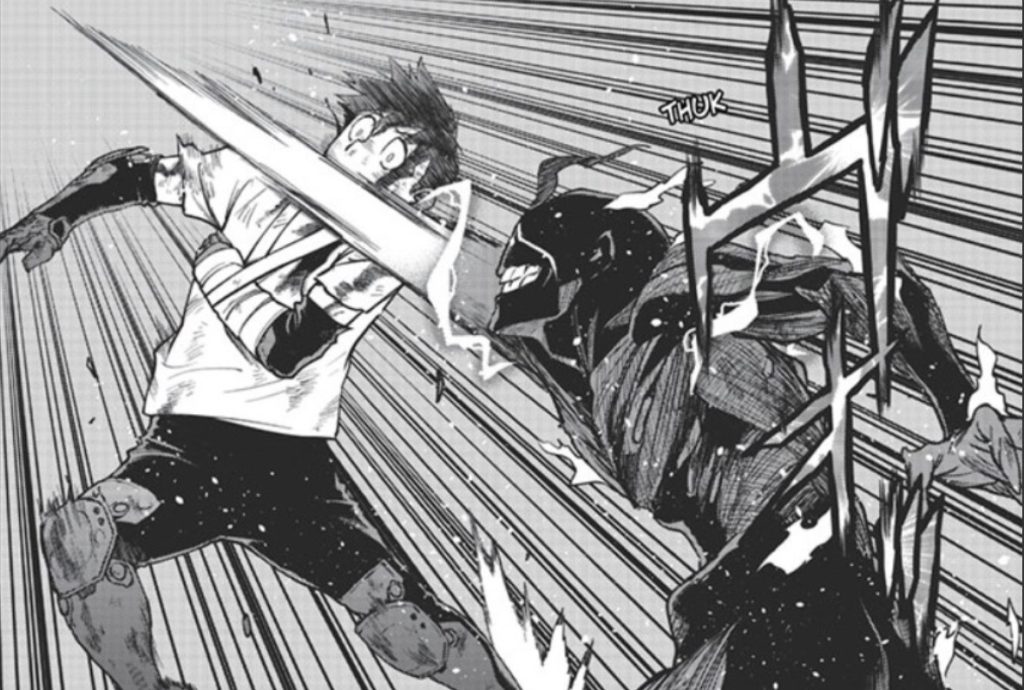 Previous Chapter Recap!
My Hero Academia Vigilantes Chapter 123 began with Present Mic announcing that the fire bombers have been taken care of and the city is finally free. He later assured people to follow the heroes' instructions and take a safe shelter. Soon, Aizawa came to view. Present Mic and Aizawa discussed the ongoing situation. Meanwhile, All For One tried to manipulate Number Six into landing more attacks on Koichi. He also asked him to take his body once Koichi was dead.
Thus, Number Six walked to find Koichi, and after locating him on the rooftop, he talked about leaving proof of his existence. Koichi could not understand and asked him to seek aid. A very determined Six sent a strike towards Koichi, wounding his face. In his final moments, Number Six confirmed that he has no memories to recall. However, a familiar song by Pop Step played in his head. Apparently, Pop Step sang it from afar. Finally, Six destroyed himself. In the final panel, Koichi was found on the ground.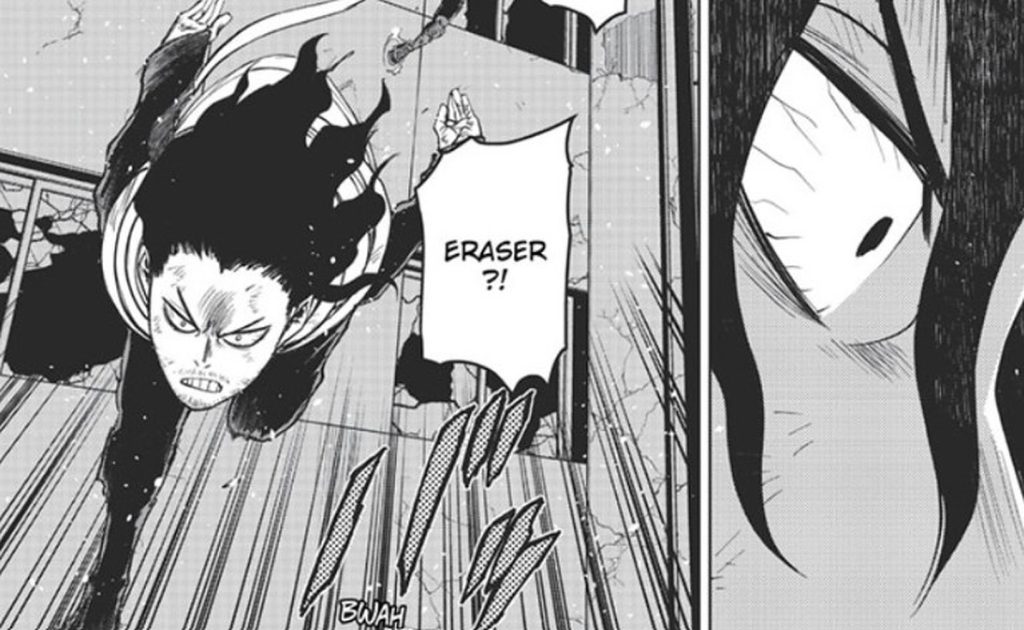 My Hero Academia Vigilantes Chapter 124: Release Date
This might be the last time readers find Koichi as a vigilante as he might soon be termed a hero. So, My Hero Academia Vigilantes Chapter 124 will release on April 23, 2022, on Viz Media. Thus, for more updates, keep coming back to The Anime Daily.
Advertisement