The latest chapters of the manhwa series have brought many few faces into the story. However, there are certainly more to come. As per the previous events, Nie Li fought Guo Huai under Venerable Flameless orders. While the Hierarch's highest disciple thought that Nie Li would finally be defeated, Guo Huai soon met his faith and accepted his loss. With this, Nie Li secured his position as the new pillar of the divine feathers sect. The fight destroyed the court, and everyone was sent home. However, someone has appeared at Nie Li's doorstep. Who shall that might be? So, here is everything about Tales of Demons and Gods Chapter 377.
The upcoming chapter will find the after-effects of the fight under the light. Nie Li keeps proving himself to be the best of the best. He has caught the eye of everyone, and it is likely that people will come after him. Thus, the knock on his door might be one such admirer. So, the next chapter can highlight this detail.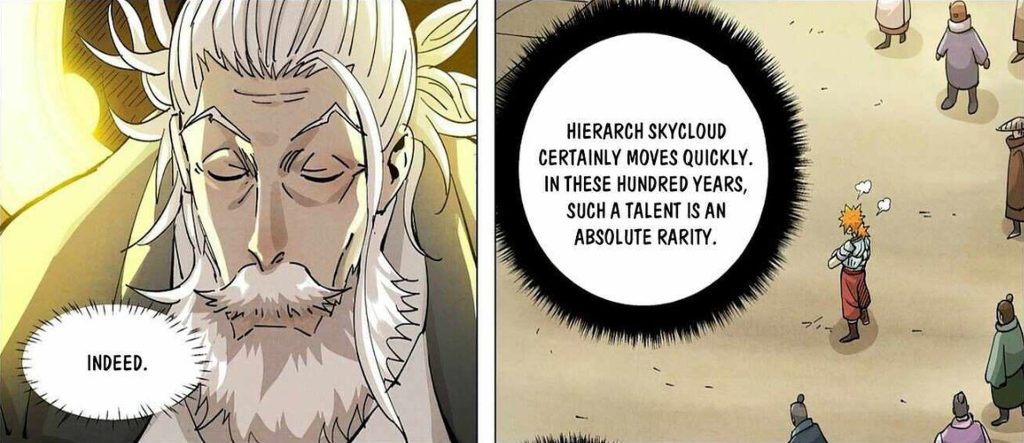 Tales Of Demons And Gods Chapter 377: What Will Happen Next?
Venerable Flameless brought his 9-fate to defeat Nie Li but naturally failed to do so. Nie Li transformed into a 5-fate and shocked everyone around. However, there are still a few moves that the young demon spiritist is yet to unleash. It is likely that Nie Li will hide those moves unless it's extremely necessary. He has always been trying to keep the eyes away from his true abilities. Moreover, the future looks really bright for the main lead as Skycloud Hierarch might have him in the divine feathers sect.
On the other hand, there is certainly someone behind Nie Li's door, and that is none other than Long Yuyin's mother. Apparently, the lady is here for her daughter's future. She wishes Nie Li and Long Yuyin to come together because of his remarkable battle skills. She wishes their children to yield the same abilities. So, Tales of Demons and Gods Chapter 377 will showcase all of these details.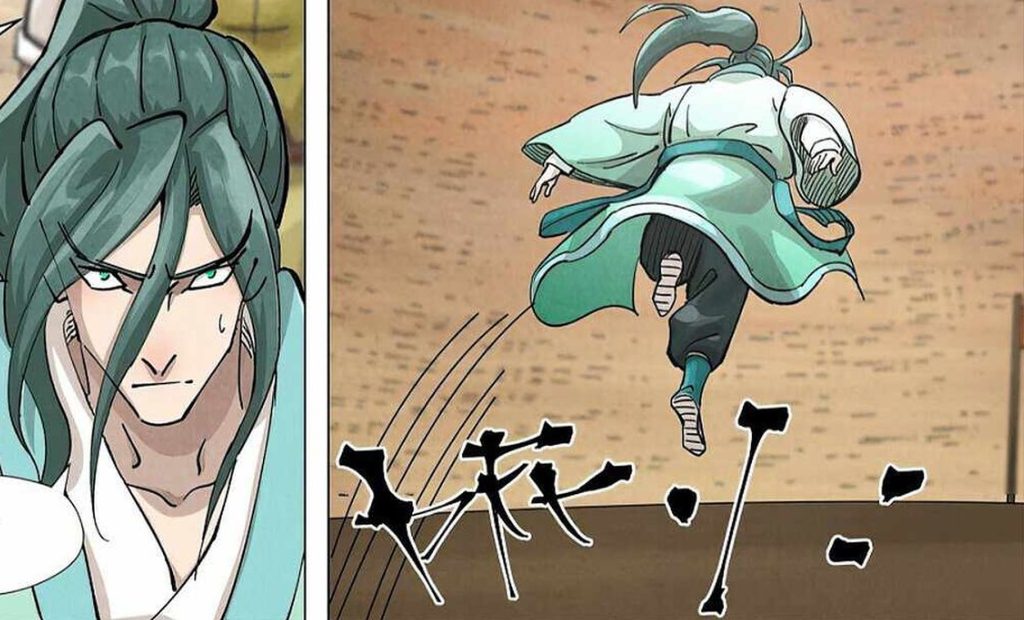 Previous Chapter Recap!
Tales of Demons and Gods Chapter 376 began with Nie Li and Guo Huai continuing their fight in the East district. The fight took a very intense turn when it appeared that Nie Li would lose. However, that is when Nie Li transformed into 5-fate, and everyone was spell-bounded. The spectators included all of Nie Li's friends and Hierarch Skycloud himself. His friends tried to intervene, but Li Xinyun stopped them right there.
Soon, a light appeared from above, and in the next moment, Nie Li had won. Venerable Flameless was finally at a loss of words. However, the court was fully destroyed, and no matches were held after that. The next panel showed Nie Li at his home. He constantly felt that someone was outside his house. But he was very hesitant to open it. In the final panel, Nie Li finally got the courage to open the door.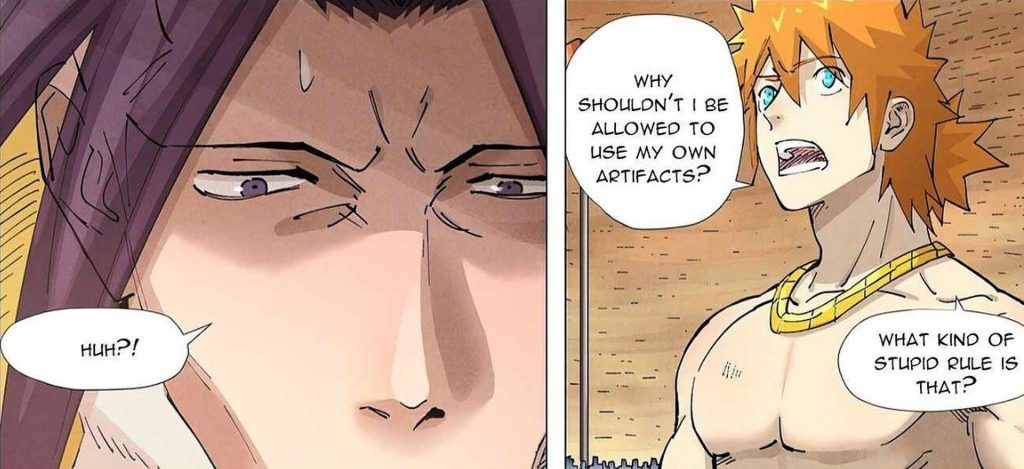 Tales Of Demons And Gods Chapter 377: Release Date
Tales of Demons and Gods Chapter 377 will bring the reason behind Long Shuyun's arrival at Nie Li's doorstep. So, the upcoming chapter will release on April 26, 2022. The chapter will be available on Naver, Webtoon, and Kakaopage. Thus, for more updates, keep coming back to The Anime Daily.