Advertisement

The Fruit Of Evolution Season 2 anime team revealed the key visual for the upcoming anime. The key visual that came out added a new cast member to the team. The anime makers streamed the trailer of the anime a month ago, along with the release month. The first announcement for the anime came out on April 1, 2022. Here is everything you need to know about the light novel series before moving forward!
Miku has written the light novel series that received the second anime adaptation. However, the illustrator for this light novel series is U35. The Futbasha published the series in its Monster Bunko imprint on September 30, 2014. The light novel series has completed six years since its debut and is still going on. Check out the following article to find out more about the new key visual from the second season!
The Fruit Of Evolution Season 2: New Key Visual Out!
The makers revealed The Fruit Of Evolution Season 2 new visual to uncover a new cast member. This cast member is Tomokazu Sugita, who will join the cast as Vitor in the upcoming season. Moreover, there were returning cast characters in the key visual. Seiichi Hiragi, Saria, and Destora were present in the key visual.
Moreover, Genpel, Yutis along with Vitor were present on the other half of the key visual of the second season. Yuki Satou and Alisa Yukihazama have replaced the music composers from the previous season. Moreover, Nobuhide Hayashi and Iroha Mitsuki have taken charge as the new character designers of the upcoming anime.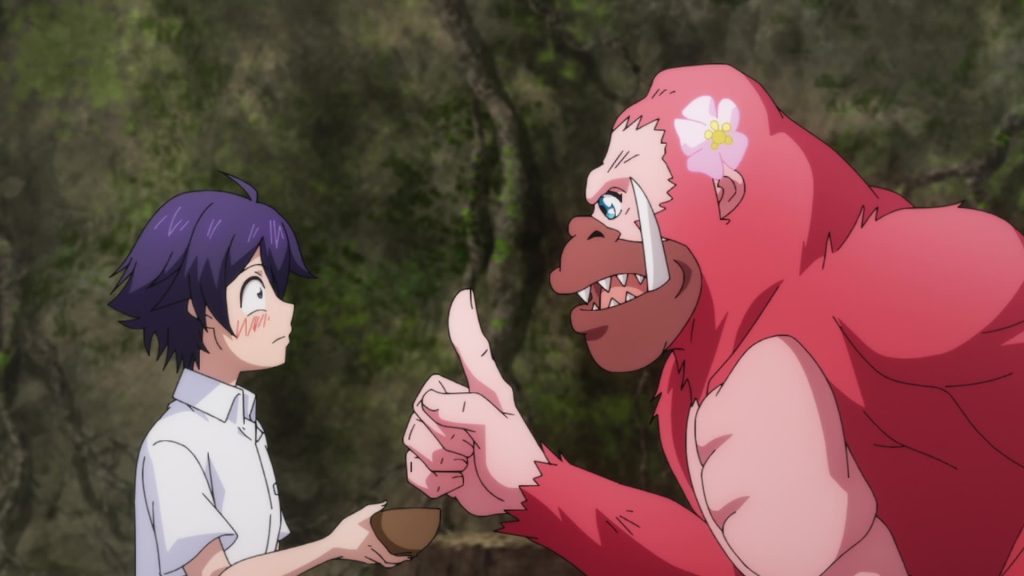 What Is The Plot Of The Anime?
The combination of Destra and Vitor will give new flavors to the upcoming season of the anime. Destra will add rage and strength to the evil side. However, Vitor will give power to the good side of the anime. The previous season marked the end of the Demon lord. However, the problem is not over yet. Moreover, Devil has increased the power of its subordinates.
Destra is the leader of these subordinates and has impeccable power. The trailer that came out previously featured some fight scenes between the protagonists and antagonists. It seems that the game will add some extra characters in the upcoming season of the anime. However, only two of them have surfaced in the trailer and poster.
The Fruit Of Evolution Season 2: Release Date
The Fruit Of Evolution Season 2 is in January 2023. However, the markers are still not ready to reveal the confirmed release date of the anime. The team might release a final trailer this new year to unravel the release date. The new episodes will be available to watch on the website of Crunchyroll. Keep following The Anime Daily page to keep yourself updated with the new anime content!
Advertisement