The webtoon in question is widely thought to be one of the most-read on the internet, so people are very excited about this release. Since Tower of God: The Great Journey was first announced, we've only gotten small bits of information, mostly through the official Twitter account. Now, at least, you can sign up to play the game before it comes out in the West. Up until now, there hasn't been much new content for the game. Tower of God RPG Game: The Great Journey is the latest 2D role-playing game from Ngelgames. It is based on the hit anime and manga of the same name. The game has an official license, and it looks like it will be the first Tower of God game to be sold all over the world. But when will people be able to get it? Read on to find out more.
Tower of God: The Great Journey is a casual game at heart. So it has a lot of different ways to do nothing or stay away from the game to suit the tastes of its many players. This is a game that works well with artificial intelligence (AI). This means that players can tell the computer to play the game on its own. And in exchange, they get in-game resources. The core combat system is very similar to that of games like King's Raid, Counter: Side, etc., where players have no control over how their characters move but can change their ultimate skills. Webcomic readers, prepare to be blown away by stunning 2D live art of your favourite characters.
Tower of God RPG Game: Video Game Adaptation Visuals
The Tower of God webcomic series is going to be turned into a video game. Tower of God: Great Journey, an upcoming mobile role-playing game for iOS and Android, is now open for pre-registration. Tower of God: Great Journey will first be available in North America and Europe. As time goes on, it will become available in more places.
Those who pre-register will get the Epic character Endorsi, 10 Tower's Summon Tickets, and 50,000 Gold in their in-game mailboxes. The number of people who follow the official community or who share the Tower Ticket image on social media will determine the next set of rewards that will become accessible. Keep an eye on the official website for information about how to pre-register and what activities are coming up.
What Will The Game Be About?
In Tower of God: The Great Journey, Baam is the main character of the Tower of God series. He goes on a quest to reach the top of the mysterious Tower and gets three wishes. Tower of God has a well-known IP that has been read and watched more than 6 billion times. This gives the game a head start in terms of support and attention. You can get Tower of God: The Great Journey from either the App Store or Google Play, and it doesn't cost anything to play.
Also Read: Tower Of God Season 2 RENEWED: Teaser Video Revealed! Release Date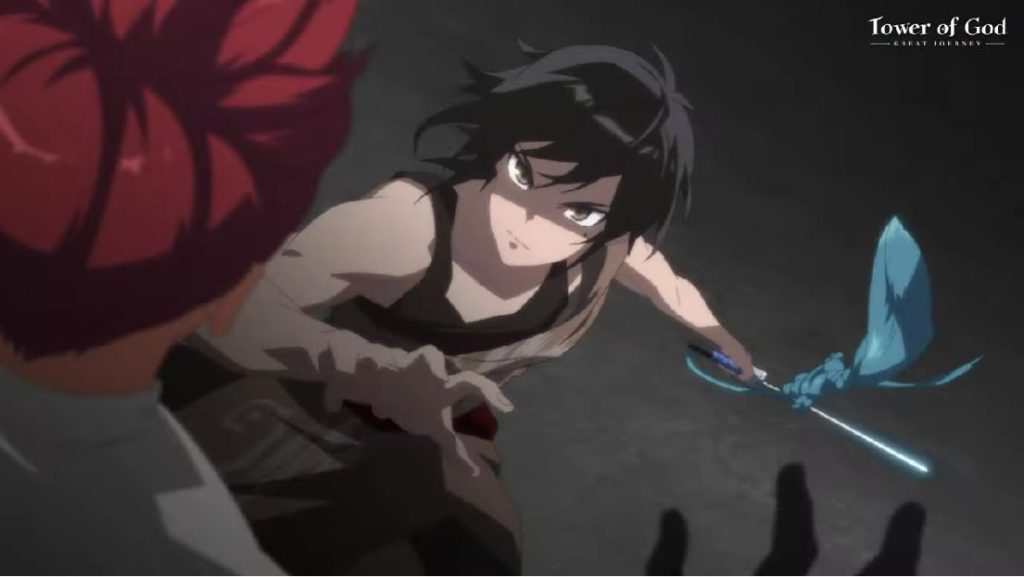 Tower of God RPG Game: Release Date
The franchise had never been turned into a video game before. But on April 20, 2023, this year, things will be different. Even though we don't know much about the Tower of God game right now. We can safely assume it will be an RPG because of its semi-high fantasy setting. And focus on gear upgrades and character growth. Here's hoping that more details will come out soon.