The manhwa is taking a dangerous turn, and now our heroes' lives are on the line. Weak Hero Chapter 228 will focus on the shift in storyline. Fans have loved how the manhwa continued narrating Gray's story and his group. But they always served as a pawn to Donald. But now things have changed, which will ultimately lead to the most epic battle ever. So be ready because Big Ben is on Gray's side. Keep reading to know more.
The forthcoming storyline will focus on the power shift. Since the beginning, everyone has been working for Donald and following his orders. But when he attacked their friend, it changed everything. Now nobody is afraid of Donald and is ready to face him. They want to teach him a good lesson and take revenge on behalf of their friend.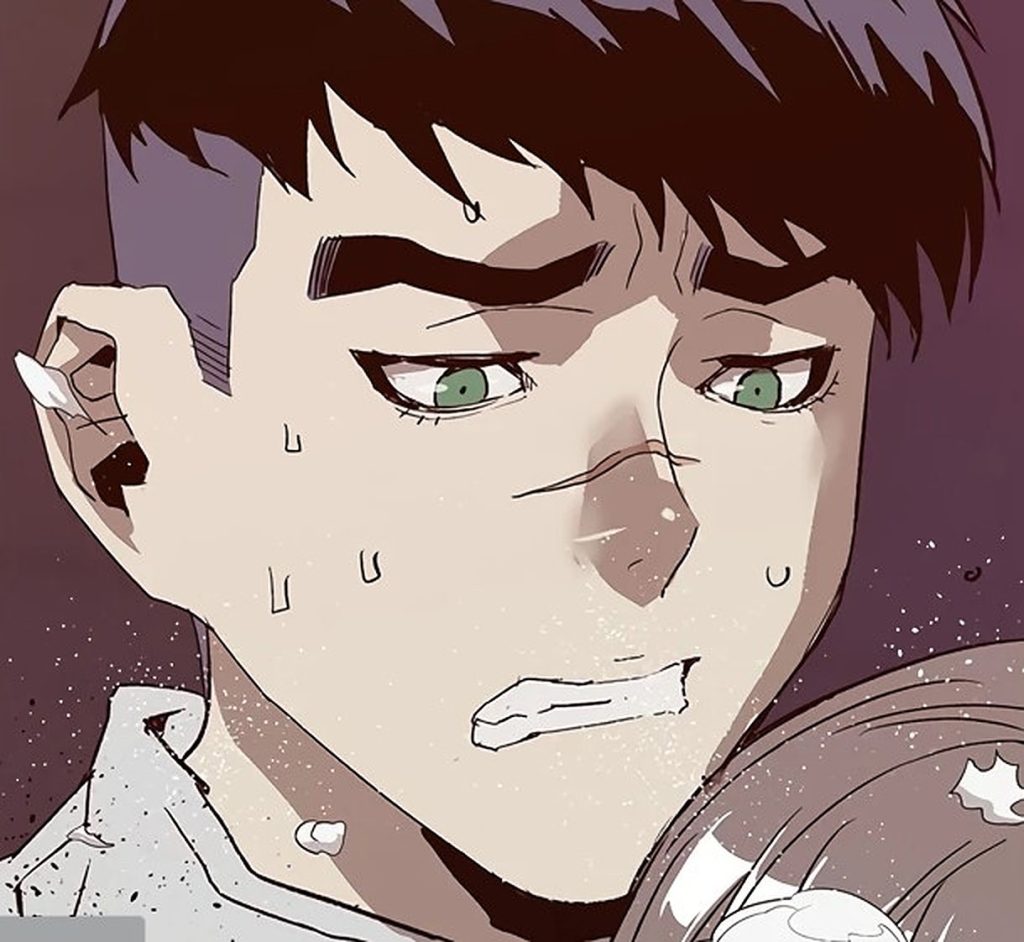 Weak Hero Chapter 228: What Will Happen Next?
The upcoming chapter will focus on the aftermath of Gray's action. Alex came in time to stop Gray from committing a crime and informed him that Eugene was safe. Rowan and Gerard took him to the hospital. Soon Big Ben appeared and kicked Forrest Lee. Ben apologizes for arriving late and tells them he will help him. Now the battle is between Ben, Gray, Gerard, Teddy, Rowan, and Wolf vs. Donald and Union. The rebels have joined the force to destroy Donald and his subordinates.
They don't care about how Donald will react. But it is the beginning of the battle. Soon the storyline will focus on the group joining each other despite having personal issues with each other. Wolf just wants to teach Donald a new lesson, while the others want to take revenge on behalf of their beloved friend Eugene. Rowan is afraid to fight, so he will take care of Eugene in the hospital.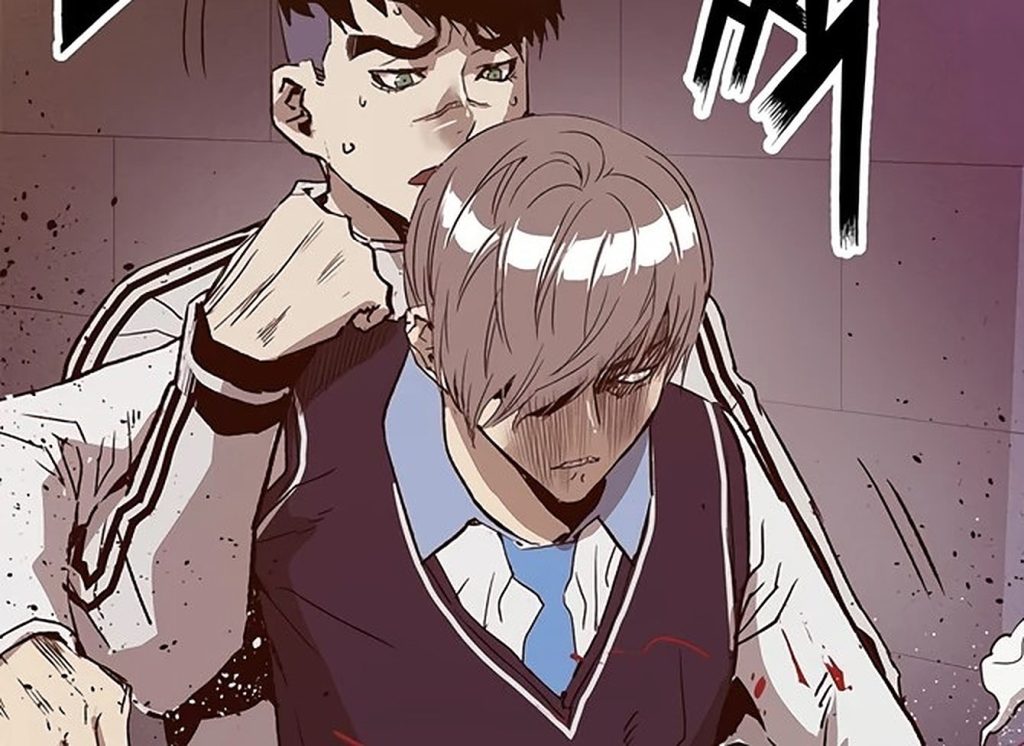 A Quick Recap!
Weak Hero Chapter 227 opened up with Wolf finishing Donald's duo. However, one of Donald sub ordinates started talking rubbish about Wolf. He also tried to threaten him. The person reminded Wolf that Donald wouldn't leave him. He would hunt him down and beat him to death. But Wolf wasn't scared by his warning and reminded that person that he should learn to stand on his own before dropping such warnings. But the person continued that Wolf didn't do right by challenging Donald and his team. He also stated that the Union and Donald would kill Wolf once they learned about his involvement in Eugene's case.
Soon Gray entered the battlefield out of nowhere. He didn't give much attention to Wolf and headed straight to his target direction. He was pissed off because his target was still alive and talking rubbish behind his back. So he punched his face and slapped his face several times. Soon Wolf recalled the time when Gray was known as Dongha Baek, and he had a name in the crime world. The scene later focuses on some flashbacks of Gray before shifting the focus to Gray's opponent. He tried to threaten that he would shut Eugene forever. That escalated his anger, and he beat the soul out of his target.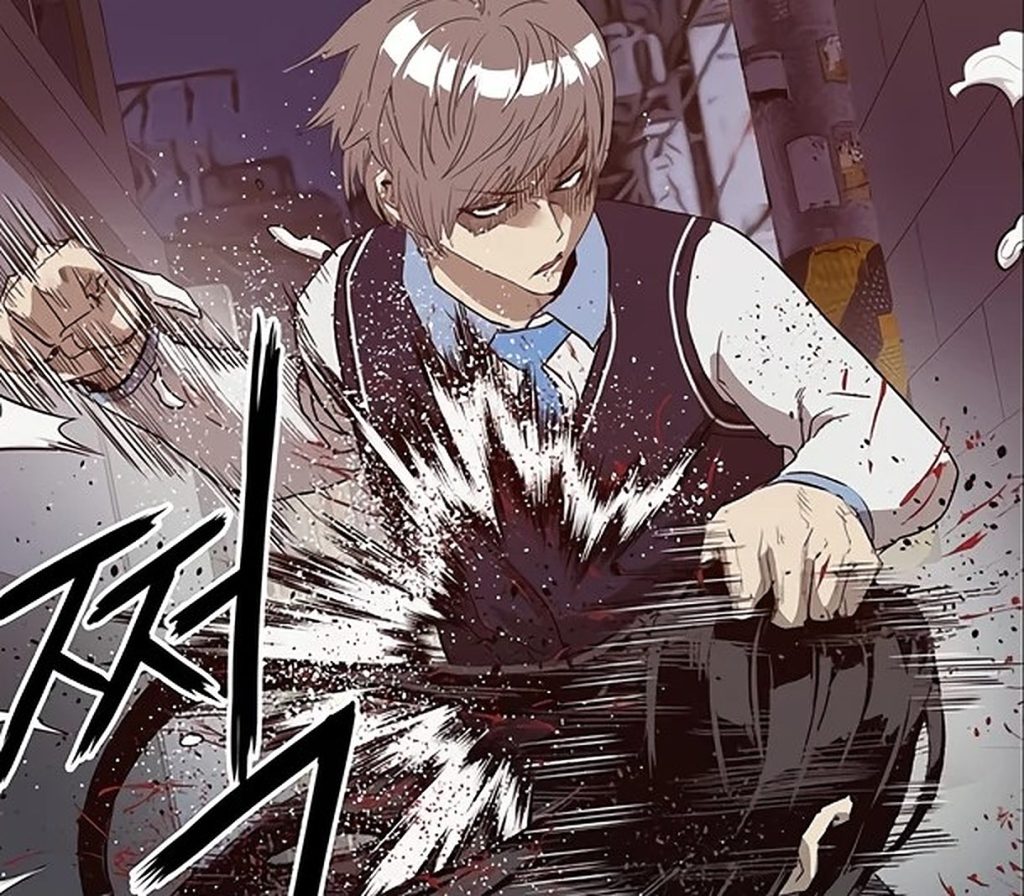 Weak Hero Chapter 228: Release Date
Now the story will take a new turn when everyone joins the forces. You will learn how things will unfold in the upcoming chapter. Weak Hero Chapter 228 will come out on January 14, 2023. You can read it on Naver Webtoon and Kakao pages. Stay tuned. The Anime Daily will keep you updated.