Yamori did his best to help Shirakawa in the previous episode. But now, in Call Of The Night Episode 7, he needs someone's help. Well, from the beginning, he wants to become a vampire and live a life with Nazuna. He even convinced Shirakawa that one day he would turn her into a vampire once he transformed. Now Shirakawa is waiting for that moment. But Yamori never thought that it would come so soon. Will he transform into a vampire in this episode? It remains to be seen. But one thing is clear Nazuna will fight for Yamori. Here is all you need to know about the episode!
In the seventh episode, Yamori will again meet with Shirakawa, and she will thank him. But their conversation will be interrupted by another girl who will show her interest in Yamori. Soon Yamori will meet Nazuna's opponent, and things will turn haywire. Keep reading further to know about the next episode of the anime!
Call Of The Night Episode 7: What Will Happen Next?
In the following episode, Yamori will be busy on a search mission. However, he won't find Nazuna anywhere. During this time, he will bump into Shirakawa, who will tell him that now she's being more selfish and not following any rules. He will be glad to hear it, and she will offer him a drink as a token of thanks. Shirakawa will leave Yamori alone, and soon after then, another girl will hit him. She will start showing her interest in Yamori and will hug him. When she is about to bite Yamori's neck, Nazuna shows up and hits that girl hard, breaking her arm. In their fight, Yamori will learn that the girl is called Kikyou Seri, and she is also a vampire. Both Seri and Nazuna will fight as Seri wants to transform Yamori into her servant. But Nazuna doesn't want it.
While they both will be fighting at the time, another vampire named Honda Kabura will arrive and take Yamori with her. He will appear surprised to learn that he can't move now. Nazuna will be furious and ask Seri about Yamori's whereabouts, while Honda will take Yamori to the rooftop where other vampire girls will be waiting for him. They will introduce themselves and ask Yamori to pick one of them. Their head Hirata Nico will reveal that they can turn Yamori into a vampire. Now he has become a threat to them. This is because he knows a lot about them. So they want to turn him into their servant. But if he refuses, then they might kill him.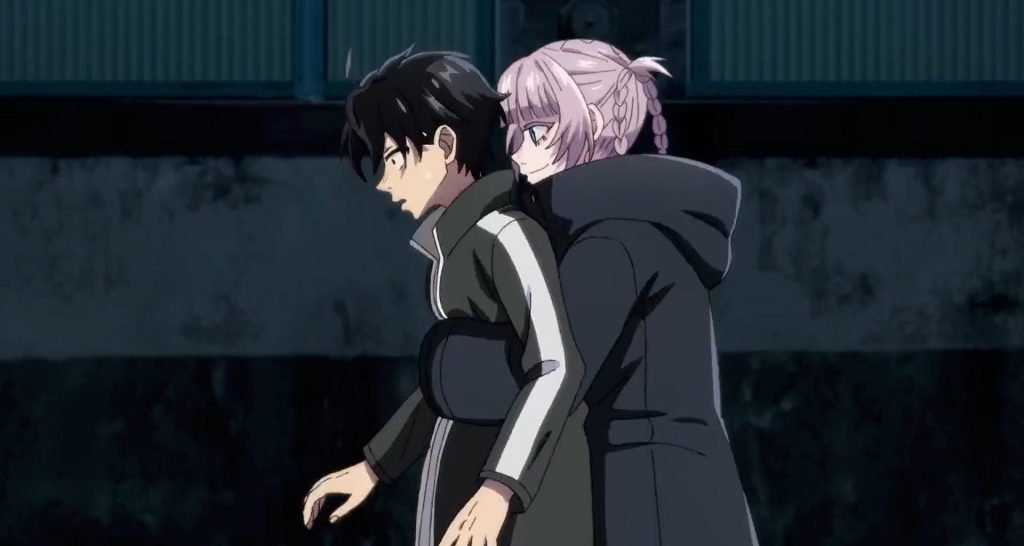 A Quick Recap!
Previously in Call Of The Night Episode 6, Yamori met with Nazuna's client Shirakawa Kiyosumi. Nazuna told him to give her client a satisfactory massage in return for a kiss and 2000 yen. So he seemed determined and gave Shirakawa a good massage. But she was surprised to learn that he was just 14. They both chatted, and he shared his side of the story. Soon Shirakawa's phone rang, and she got panicked. She stood up, told him she had to go to the office, and started crying about her situation. But Yamori closed the door and didn't allow her to leave, so she shouldn't do something which would make her cry. Nazuna soon arrived and asked Yamori about the situation.
He told Nazuna everything and asked her to stop Shirakawa from leaving. So she threw Shirkawa from the building. But Yamori jumped from the building too to catch Shirakawa. But Nazuna saved both of them. Later Yamori told her that he would turn her into a vampire so she couldn't go to the office. But she mocked his decision. The next night both Yamori and Nazuna went to the pool night. But some boys hit on Nazuna, and he dragged her away. They later jumped into the school pool, where he felt some feelings for her.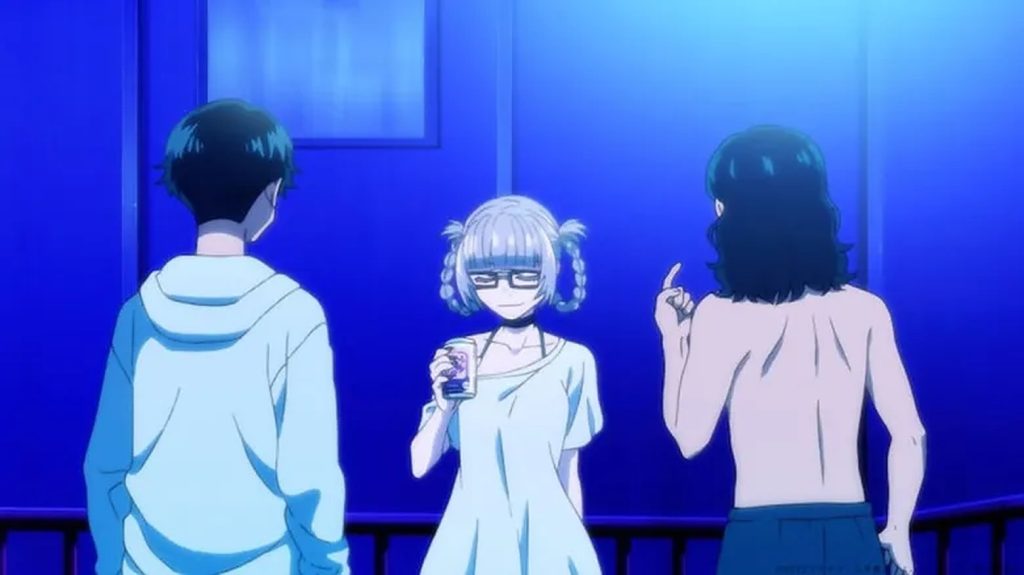 Call Of The Night Episode 7: Release Date
Call Of The Night Episode 7 will air on Friday, August 19, 2022, at 1.05 am JST. It will be available on the Japanese local networks such as TBS, Fuji TV, and BS-TBS. Further, you can also stream it on HIDIVE. The upcoming episode will focus on the vampire clan and how they will deal with their threat. Stay tuned. The Anime Daily will keep you updated.