My Hero Academia Vigilantes Chapter 112 is going to be a tough read for many fans. While Koichi is safe and sound in the secluded streets of Tokyo, it is Knuckleduster who is in grave danger. In the previous chapter, both he and Number Six were atop a tall building, fist-fighting on another. The tables turned when Knuckleduster announced that he had planted bombs all around in the building. Does he plan to sacrifice himself? Here is everything to know about the next edition.
The upcoming chapter of MHAV will focus more on Koichi's brawl with Soga. Soga is one the most loyal attendants of Number Six. He is here to catch Crawler and take him back to his master. By the end of the chapter, fans will find out if Knuckleduster actually managed to blast the building or not.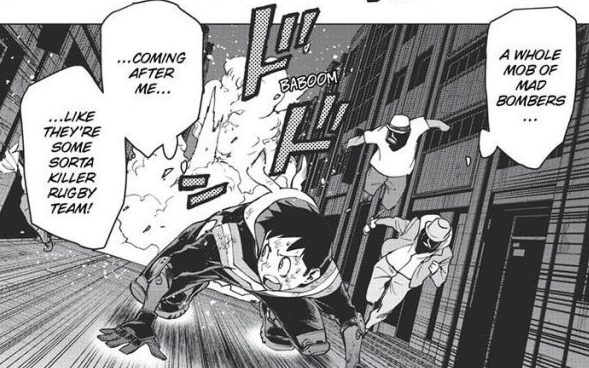 My Hero Academia Vigilantes Chapter 112: Plot Details
The next chapter of Vigilantes is likely to look into the aftermath of the bombings in the building. Knuckleduster had revealed that he was going to blast the entire place in order to end Number Six. He said that he did not care about getting killed. Thus, Number Six might try to take away the detonator from Knuckleduster. However, there is very little chance of getting the button from him.
Thus, the building will blast off and cause heavy collateral damage in the surroundings. Six might get burns and injuries after the fire breaks out. It cannot be said for sure if this is going to be his final moment. However, it is surely going to be the last fight for Knuckleduster. Fans can expect to see Koichi's friend for the last time in My Hero Academia Vigilantes Chapter 112. On the flipside, Koichi will continue to escape from Soga's constant attacks. The chapter will end with Knuckleduster's last words to his friend Crawler.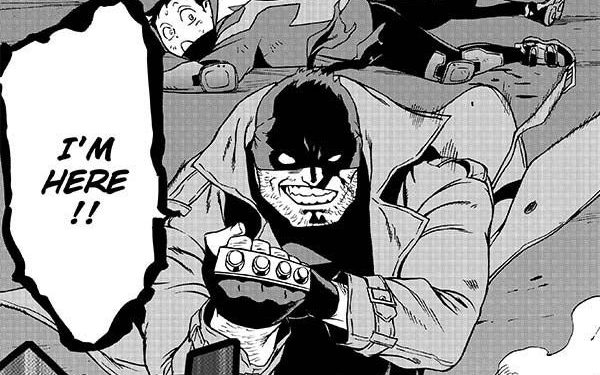 Previous Chapter Recap!
In the 111th chapter of My Hero Academia Vigilantes, fans saw the past life of villain Number Six. To Koichi's surprise, his story keenly resembled that of Tomura Shigaraki. Six dictated that he was orphaned at a very young age. Living in an experiment's lab, he was tagged as 'Experiment No. 6.' However, due to his unusual being, he was discarded by the doctors of the academy.
However, it was All For One who insisted on taking care of the boy. He believed that Six's rage and anger would turn into an asset when he formed the ultimate villains' group. Back to the present, Knuckleduster tried to convince Number Six that he should take pride in his individuality and not hate other humans for his sufferings. By the end of the chapter, Knuckleduster showed the detonator in his hand. He revealed that he had placed bombs within the entire building.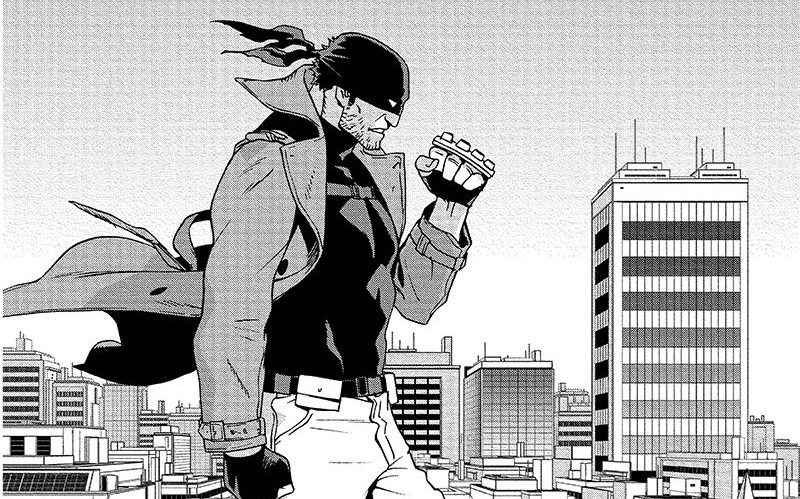 My Hero Academia Vigilantes Chapter 112: Release Date
The latest chapter of MHA Vigilantes is all set to showcase an intense bowl between the two main characters. Will Knuckleduster win the battle against Number Six? So, My Hero Academia Vigilante Chapter 112 will release this Friday on October 22, 2021. Viz Media releases all the chapters. The chapters are also available on Shueisha's Weekly Shonen Jump. Stay tuned with this page for more updates.