After the pact with the nation of Lubelius, Tempest has a growing influence over the continent. All the leaders of other nations are worried about the new demon lord. Even the kingdom of Dwargon is reluctant to extend its ties with Jura Tempest. However, King Gazel remains optimistic that Rimuru won't stray away from his path after becoming a demon lord. Thus, he has accepted the festival invitation of Jura Tempest. Here is all you need to know about the That Time I Got Reincarnated As a Slime Chapter 103 release date and plot.
Next time in That Time I Got Reincarnated As a Slime, fans are up for a treat. With the incoming Christmas and new year, it's time to chill down and enjoy the season. Rimuru has implemented the perfect plan to entertain the fans. Keep reading to find out more!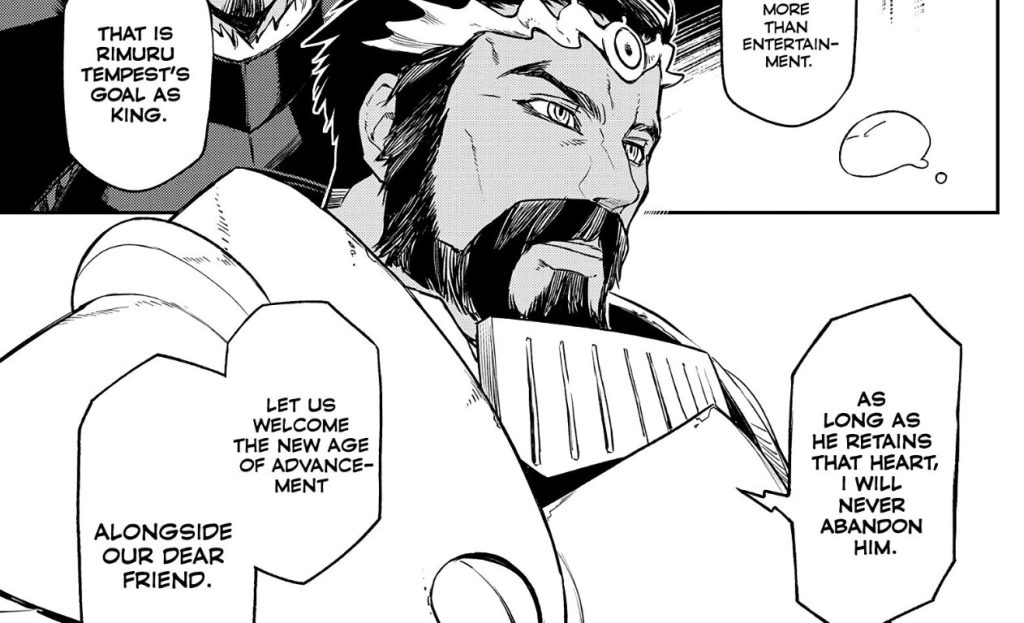 That Time I Got Reincarnated As a Slime Chapter 103: What Will Happen Next?
The title of chapter 103 is not out yet. However, the plot will center on the Tempest Founding Festival. It will be a ceremony to celebrate the awakening of the new demon lord, Rimuru. So far, he took a backseat and laid low in the world's eyes. However, now he intends to show the beautiful place he has built for his citizens. For that, he has invited merchant Myourmiles. He will take charge of looking after the festival funds and make sure that foreigners are properly entertained in the new nation. Meanwhile, the empress of the Sorcerous Dynasty of Sarion is taking an interest in Rimuru.
She quickly found out about his clever political tactics. Rimuru has a monopoly over the road, which extends to her empire. He can raise the toll taxes whenever he wants. In doing so, Jura Tempest Federation is becoming a great hinder to the interest of other nations. Even King Gazel has his guard up. However, the incoming Tenma War is the bigger concern for him. Thus, King Gazel thinks it is in his best interest to maintain relations with a strong nation like Jura Tempest.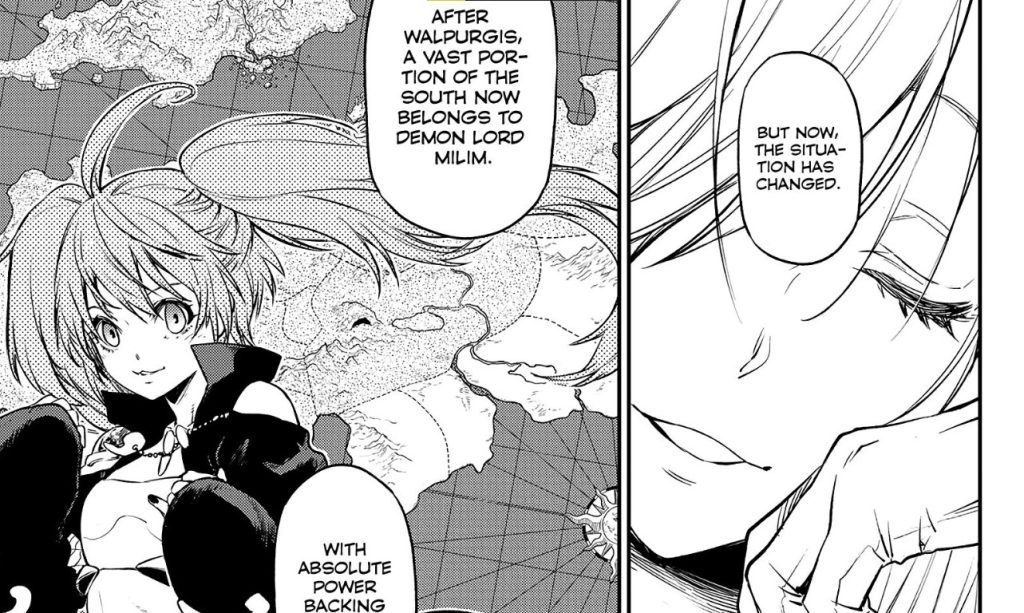 A Quick Recap!
The title of That Time I Got Reincarnated As a Slime Chapter 102 was 'Inviting The Other Nations.' Rimuru went to the kingdom of Blumund. He asked Myourmiles to be in charge of the Tempest Founding Festival. Rimuru told him that it would be a political show of his country. And Myourmiles must come up with something that may make the visitors want to return. He happily agreed to his request. Meanwhile, at the Kingdom of Dwargon, the dwarves were closely watching Rimuru. Now that he is a demon lord, he may go berserk anytime. However, King Gazel assured his ministers that Rimuru had a big heart.
Thus, he accepted his festival invitation and happily looked forward to it. In the Sorcerous Dynasty of Sarion, Elalude Grimwald also got the invitation. But he thought it would be chaos if he went alone. He wanted to invite the Empress. Thus, he went to Queen Elmesia to have her advice. She tried to dodge the question at first. Elmesia cautioned her to be mindful of Rimuru's tactics. She made him realize that Rimuru his trying to exert his influence on the continent. And in the long term, he would have a monopoly. As they accepted the invitation, Grimwald wondered if he could smile again in front of the demon lord.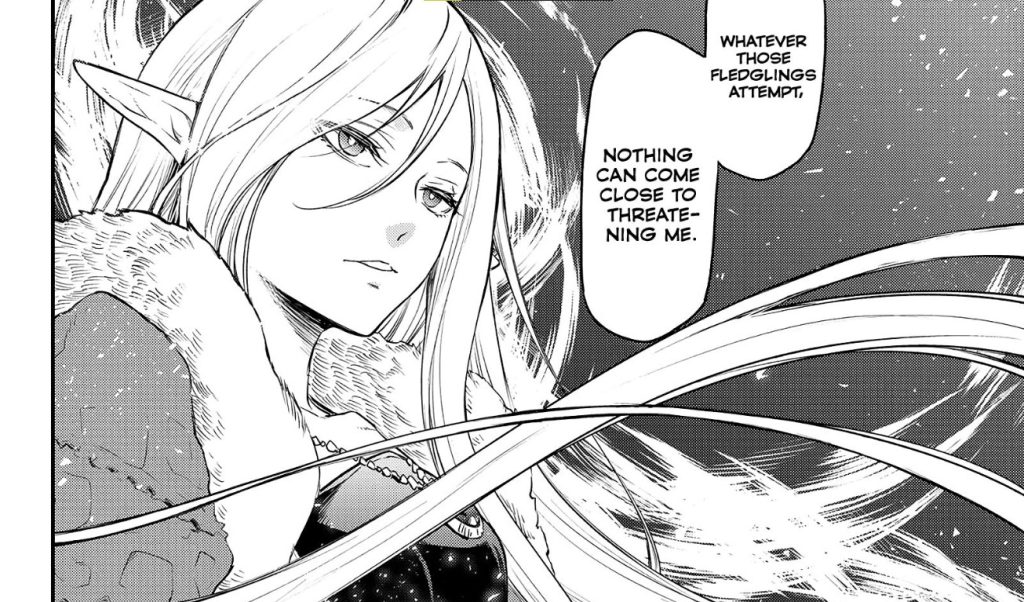 That Time I Got Reincarnated As a Slime Chapter 103: Release Date
The makers have already announced the release date. So, fans don't have to wait for long. Fortunately, Tensei Shitara Slime Datta Ken Chapter 103 will come out on Monday. It will release on Dec 6, 2022. Fans can catch up on all the chapters of TenSura on Kodansha. There is no news of any delays yet. However, keep an eye on The Anime Daily for any updates. Stay Tuned!